When we opened the doors of the Neverwinter Open Beta on April 30, we expected there to be all kinds of responses, from positive feedback and fun player stories to bug reports and constructive feedback...We've counted on these responses to make the game even better as we get closer and closer to our live launch.
What we did not expect, and should have, is how amazingly supportive and helpful our community would be during the brief snags that we might hit along the way. We are sincerely overwhelmed by all of the positive comments and feedback that we've received from you over the past few weeks, and would like to express our deepest thanks for your ongoing support and willingness to help us make Neverwinter one of the best free-to-play MMORPGs around.
Case in point: this past weekend, the Neverwinter community helped us to identify a major exploit involving the Auction House and Astral Diamond Exchange, which we promptly addressed through a number of corrective actions, including permanent bans on exploitative accounts and a necessary rollback to the time before the exploit was initiated. We realize the frustration that the rollback and related downtime may have caused and are deeply sorry for this inconvenience. We're also overwhelmed by your positive support and patience during the downtime, as well as your assistance in identifying the issue and helping us to develop and implement a solution as quickly as possible.
We'd like to thank you in the best way possible: by giving you some fun free stuff in-game to recognize your support throughout the Neverwinter Open Beta period. This thank-you, in the form of the Caturday Survivor's Pack, includes:

Stone of Health


Cape of Catastrophe


Dwarven Facemask


5x Teleport Scroll - Protector's Enclave

2x Adventurer's XP Booster

All characters that have been created before 5AM Pacific on Sunday, May 19, 2013 Update: All characters that have been created before 6:00 A.M. Tuesday, May 21, 2013, will receive the Caturday Survivor's Pack, which will appear in your in-game mail as an attachment to the message, "You Survived!" The items within the Caturday Survivor's Pack are bound to each character that receives it.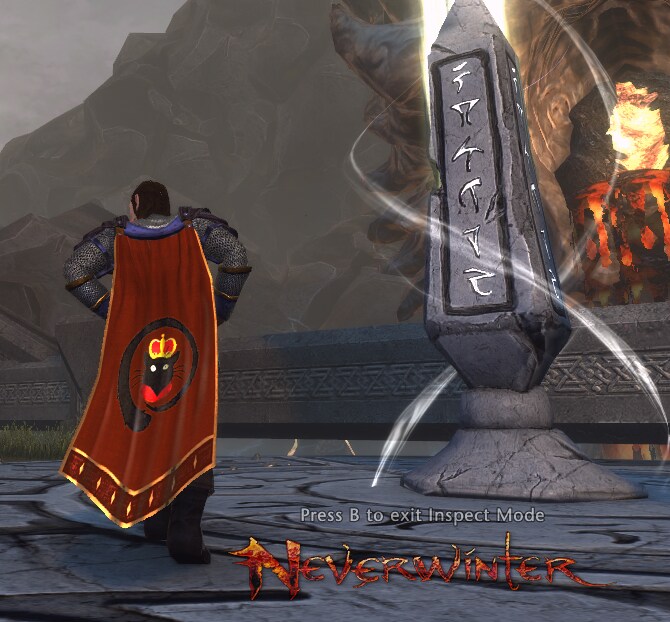 Once again, thank you so very much for all of your help and support throughout the Neverwinter Open Beta. We're extremely grateful and proud to be part of one of the best MMORPG communities around.
See you in-game!
Click here to register for Neverwinter, the free-to-play Dungeons & Dragons MMORPG. The best part about Neverwinter: it's free to play! Become a Hero of the North today with a Founder's Pack purchase!

Want more game details, screens, and videos? Like Neverwinter on Facebook for more fan-exclusive content and follow us on Twitter – tweet us your questions! And, subscribe to our YouTube channel for the latest Neverwinter videos.