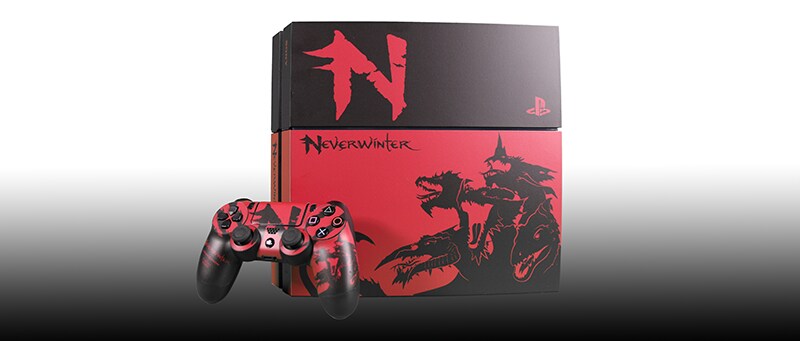 We're proud to have Neverwinter on the PlayStation®4 as we welcome in a new group of adventurers to the Forgotten Realms. To celebrate this momentous occasion, we're giving away five PlayStation®4s (controllers included), all skinned with a custom Neverwinter design.
There are two easy ways to enter for a chance to win one of five PlayStation®4s and controller bundles.
- Retweet our contest Tweet before July 25, 2016 at 10AM PT and follow us on @NeverwinterGame. ​
- Like or comment on our contest post on Facebook before July 25, 2016 at 10AM PT on /NeverwinterGame.
Click here for our contest post.
We'll randomly select three winners from Twitter and two winners from Facebook on July 25, 2016 after 10AM PT and contact them the same week. May Tymora's favor be with you!
Rules:
Only one entry per person per social channel.
No purchase necessary.
Contest is only open until July 25, 2016 at 10AM PT.
Must be 13 years of age or older to win.
Only open to residents of the United States.
Winners will be contacted through Twitter Direct Message or tagged on a Facebook comment.
Rules subject to change.
Our friends at FlamingToast Decals helped us see our vision to life with their impeccable quality and customer service. They offer decals for consoles, controllers, headsets, guitars, and even the DualShock®4's touchpad and light bar. Check them out and submit your own designs to personalize your gaming adventures.