Designing the Hunter Ranger – Dev Blog by Kevin Stocker, Lead Combat Designer
When we first decided to do the Hunter Ranger I was very excited! Being able to build an archer class in Neverwinter's combat style would prove to have its challenges, but ended up being a pretty fun experience. In the end, I think we've created a class that is fun to play and adds a new dynamic to Neverwinter.
When we first set out to make a class, a lot of my early work is just spent playing through the content. I'll make a few base powers, run through existing zones and build mechanics as I play. I think it's a lot more effective to design gameplay as you play, because it gives you pretty immediate feedback as to whether or not something is fun. It's always easier to have an idea, quickly implement a prototype and then decide whether to expand upon it or throw it away. I think it also helps keep me unattached to my ideas, which can be important for a designer.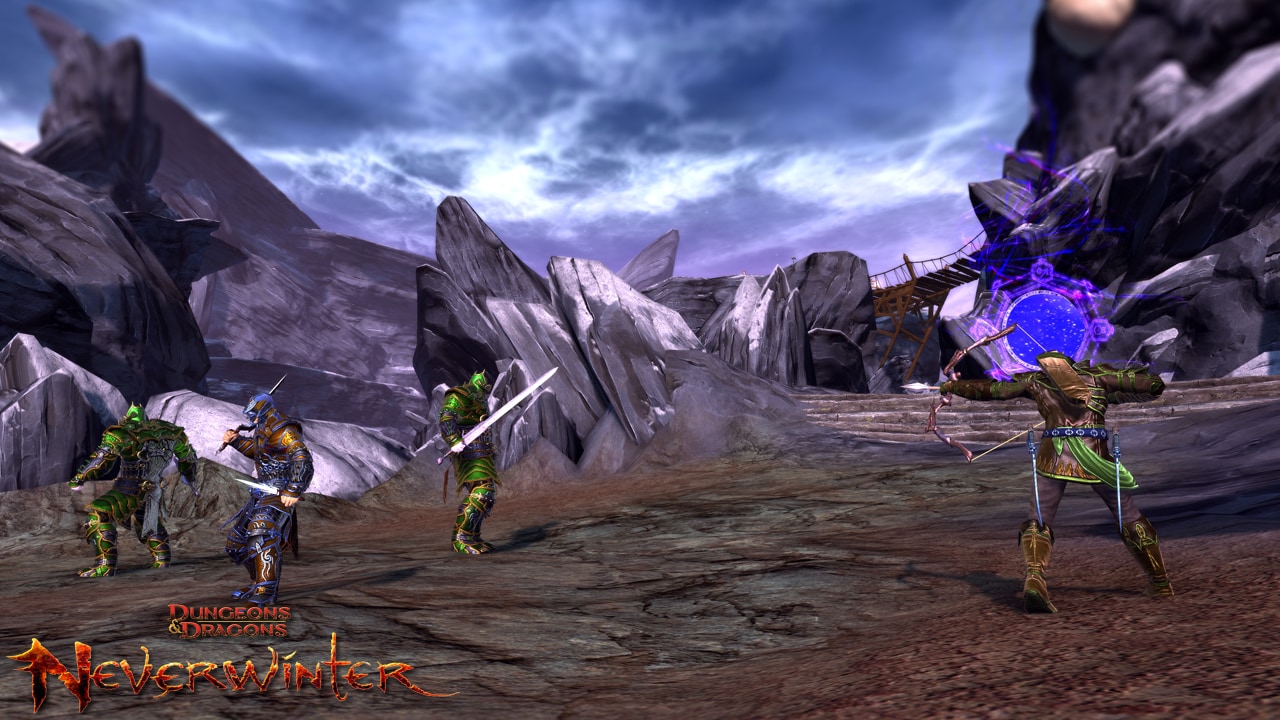 After the initial prototyping phase, our first big goal was to get Ranged and Melee combat feeling awesome. We weren't sure at first that we'd let the Hunter Ranger switch between two full combat modes, but it became pretty apparent after some initial prototyping that this was the way to go. With a limited hotbar, it would have been pretty uncool to have ranged- and melee-restricted encounters.
So we ended up with the Hunter Ranger being able to switch combat modes through his/her Tab mechanic. As soon as we started playing with this new design, we all loved it. It added a little more strategy and planning to the gameplay as well as requiring some quickness in the fingers to get the most out of the class. Everyone was pretty motivated to get this feature in the final class design, even with the extra powers and additional work required from the team.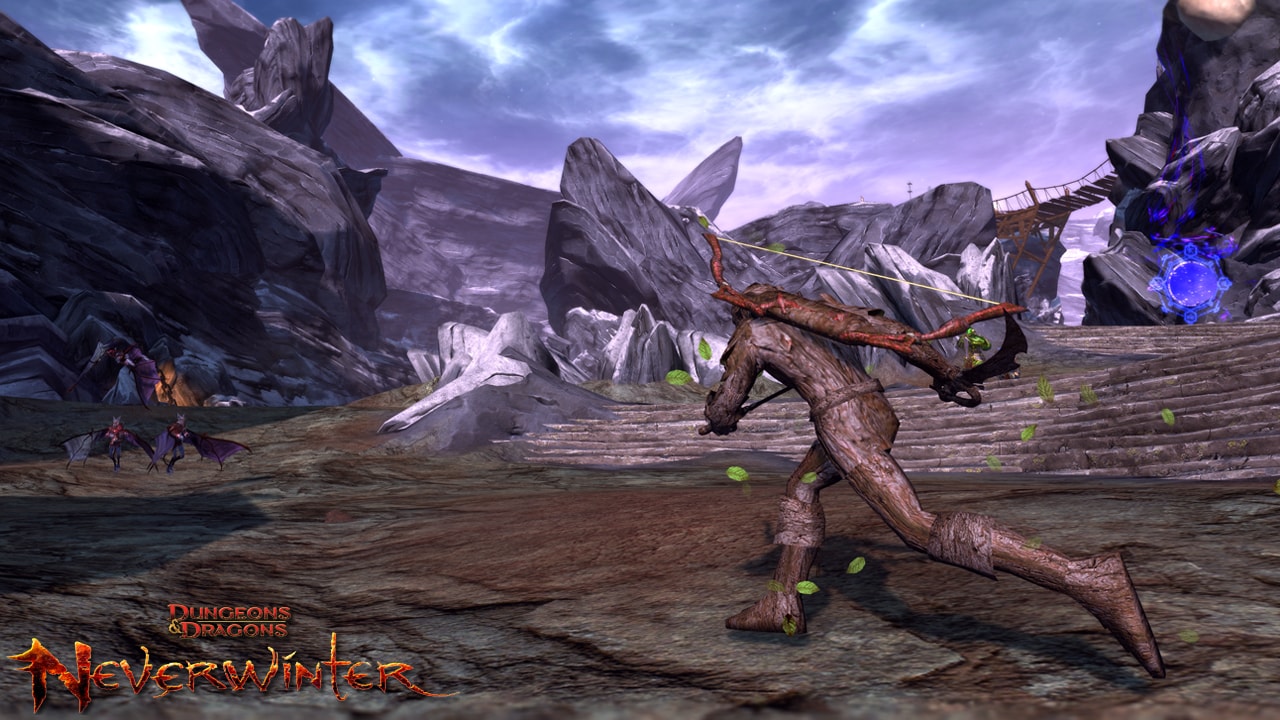 Because the Hunter Ranger can switch between combat modes, s/he also benefits from having two versions of each At-Will and Encounter power. The separate versions of the powers have different cooldowns, so you can really get strategic with your rotation and playstyle. Additionally, some of the powers compliment their counterparts very well. For instance, Marauder's Escape / Marauder's Rush are both big movement powers. Marauder's Rush can allow you to lunge into combat from a long distance and Marauder's Escape can let you jump back out.
For some of the even more spectacular combinations, you'll have to look outside of just the ranged/melee versions of a single power. Let me give an example: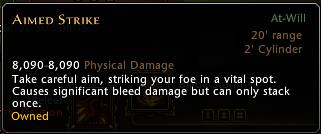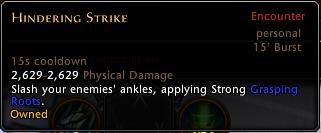 1. (Melee) Cast Hawkeye to buff your next attack
2. (Ranged) Open the fight with Hawk Shot, which deals additional damage at long range
3. (Melee) Dash in with Marauder's Rush
4. (Melee) Apply a bleed with Aimed Strike
5. (Melee) Hindering Strike to root your target
6. (Ranged) Dash backwards with Marauder's Escape
7. (Ranged) Immediately cast Aimed Shot, which is a high damage At-Will that can be interrupted if you take damage
8. (Ranged) Continue casting Hindering Shot (3 charges) and use Rapid Shot or another At-Will until your powers come off cooldown, or you can use a daily.
With this combination you can deal a pretty deadly rotation against either a single enemy or a player in PvP. There are lots of other combos available and I think there's a lot of room to get creative with the Hunter Ranger.
Daily Powers changed a bit for this class. We decided to make several of the Hunter Ranger's Dailies cost less than 100% of your Action Points. So, there is a 25%, 50%, 75% and two 100% Dailies for the Hunter Ranger. This has really worked out well, as I think it adds a lot of choice in what powers you can slot. When you have a power with a direct and obvious cost like AP, it's easy to get in a situation where X Daily is simply better than Y Daily because of the cost. Once you determine that some Dailies can be cast with less AP, even though the 25% Daily might be less powerful, it is still worth slotting because of the related opportunity cost.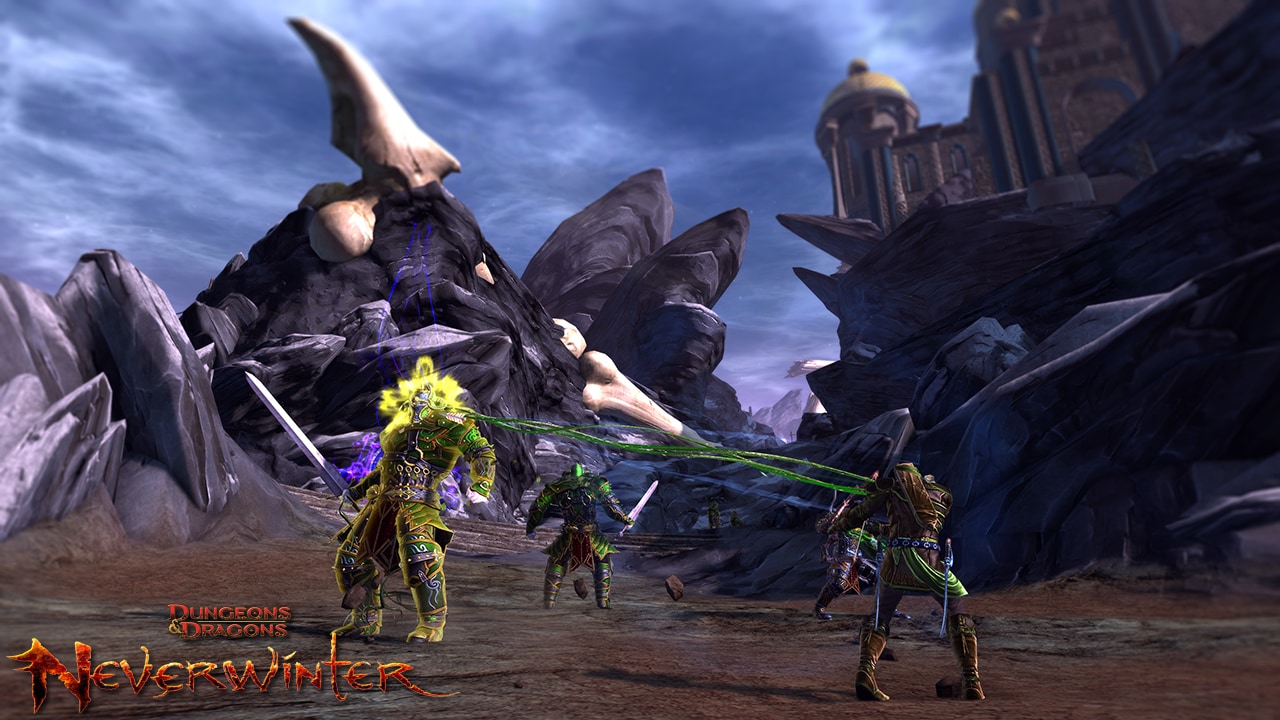 The Shift mechanic on the Hunter Ranger is a bit different than the other classes'. It has a much shorter distance, and often requires two dashes to get out of an enemy splat attack. This is made up for by the fact that the Hunter Ranger gets a total of 5 Shifts. You can queue an extra Shift, as well, to string them together. Overall, the distance the Hunter Ranger can travel through Shifting is shorter, but there are more total opportunities for immunity frames. You'll have to be on the ball to use them all.
Building classes in Neverwinter is a collaborative effort primarily involving 5 team members. We usually have a Combat Designer, FX Artist, Animator, Programmer and QA Tester. Class development is a very organic process, and gameplay is best developed through a highly collaborative effort from everyone involved in the feature. We try to make sure everyone has a voice and allow for the best ideas and methods to float to the top.
I hope you all enjoy playing the Hunter Ranger as much as we enjoyed building it!
Click here to register for Neverwinter, the Dungeons & Dragons action MMORPG. The best part about Neverwinter: it's free to play! Get a head start in-game by purchasing Neverwinter item packs which include unique companions, mounts, boosts, and exclusive benefits!

Want more game details, screens, and videos? Like Neverwinter on Facebook for more fan-exclusive content and follow us on Twitter – tweet us your questions! And, subscribe to our YouTube channel for the latest Neverwinter videos.