Did you hear the exciting news? Module 2: Shadowmantle will be live on December 5, 2013! Along with a new adventure zone, the Dread Ring Campaign, Artifacts, new Paragon Paths for existing classes, the Hunter Ranger playable class, Neverwinter will also be introducing the Collections System.
What is the Collections System? Great question! It's a new system designed for you to keep track of all the loot you've obtained during your journey as well as point out loot you may be missing in your, ahem, collection. Along with tracking Epic equipment, the Collections System will also track how many companions, artifacts, and zone rewards you've obtained. If you're a collector and a completionist, then the Collections System is for you!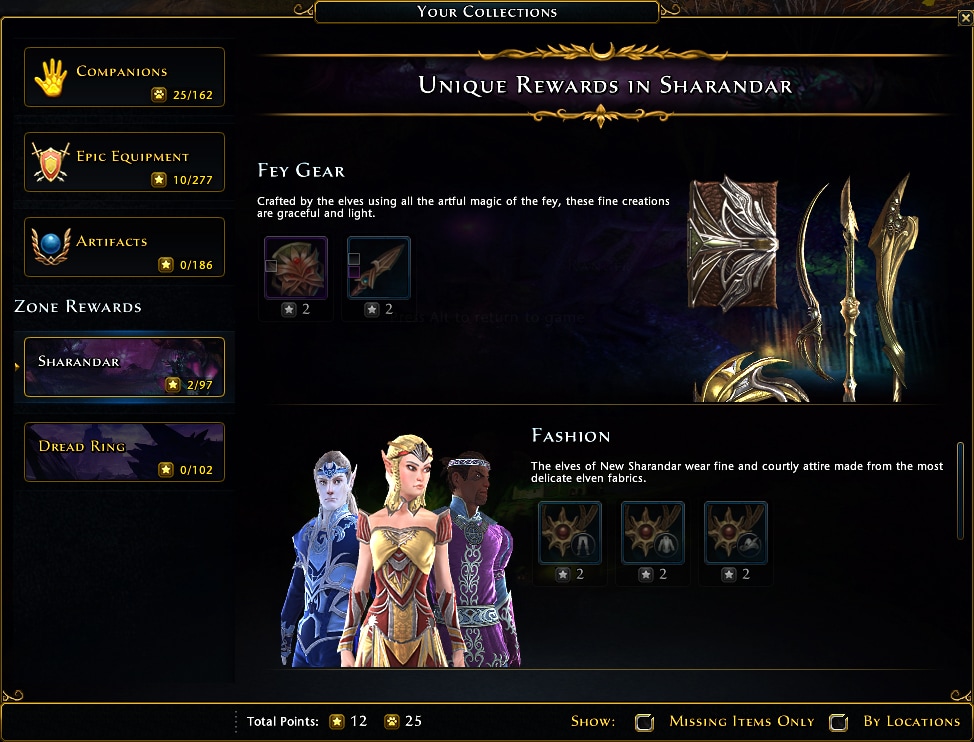 Not sure where to find the remaining missing items in your collection? The Collections interface will also be a helpful guide leading you to areas where you can find them. If you enjoy running Epic dungeon delves and want to complete your T2 Epic armor set, Collections will be a great tool to use during your loot quest!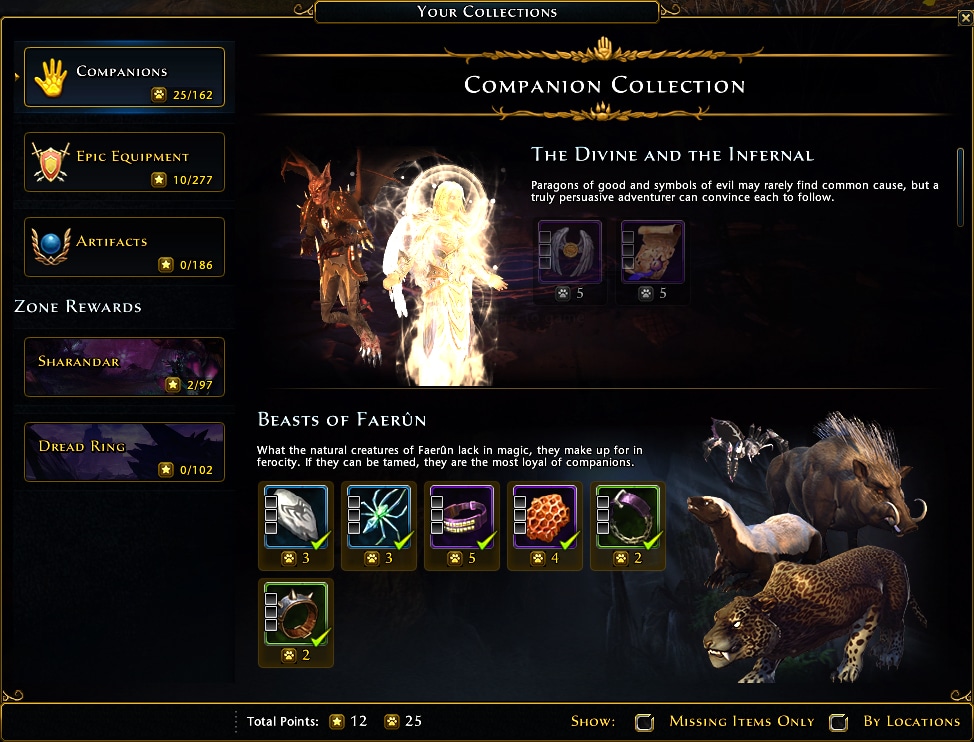 Holding all these items in your inventory will surely be a burden, right? Fortunately, all of these items do not have to be in your inventory and bank to count towards the Collections System. The moment you loot a new item that you need for your collection, it will register like an achievement. And, if you complete an armor set, you'll unlock a title of the same name for your character!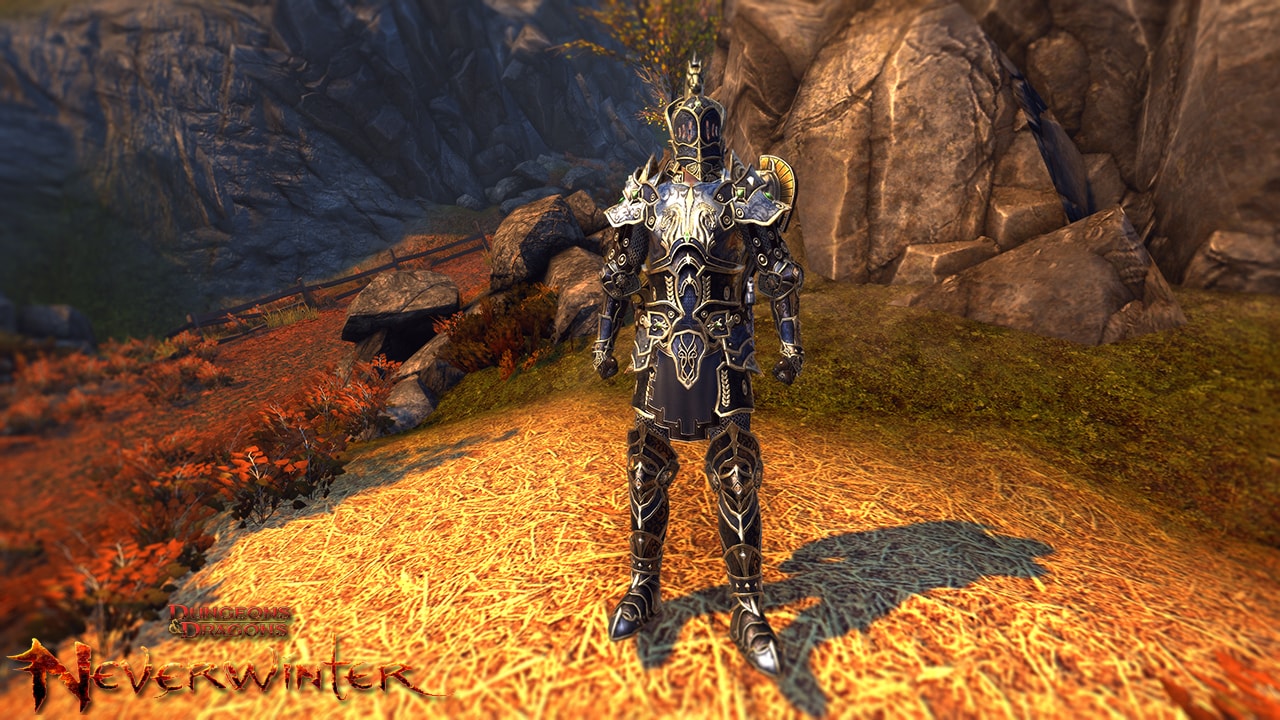 With Module 2: Shadowmantle launching on December 5, 2013, let's get ready to take on the creatures of Neverwinter and start collecting!
Are you a collector or a completionist? Let us know on the official Neverwinter forums.
Click here to register for Neverwinter, the Dungeons & Dragons action MMORPG. The best part about Neverwinter: it's free to play! Get a head start in-game by purchasing Neverwinter item packs which include unique companions, mounts, boosts, and exclusive benefits!

Want more game details, screens, and videos? Like Neverwinter on Facebook for more fan-exclusive content and follow us on Twitter – tweet us your questions! And, subscribe to our YouTube channel for the latest Neverwinter videos.