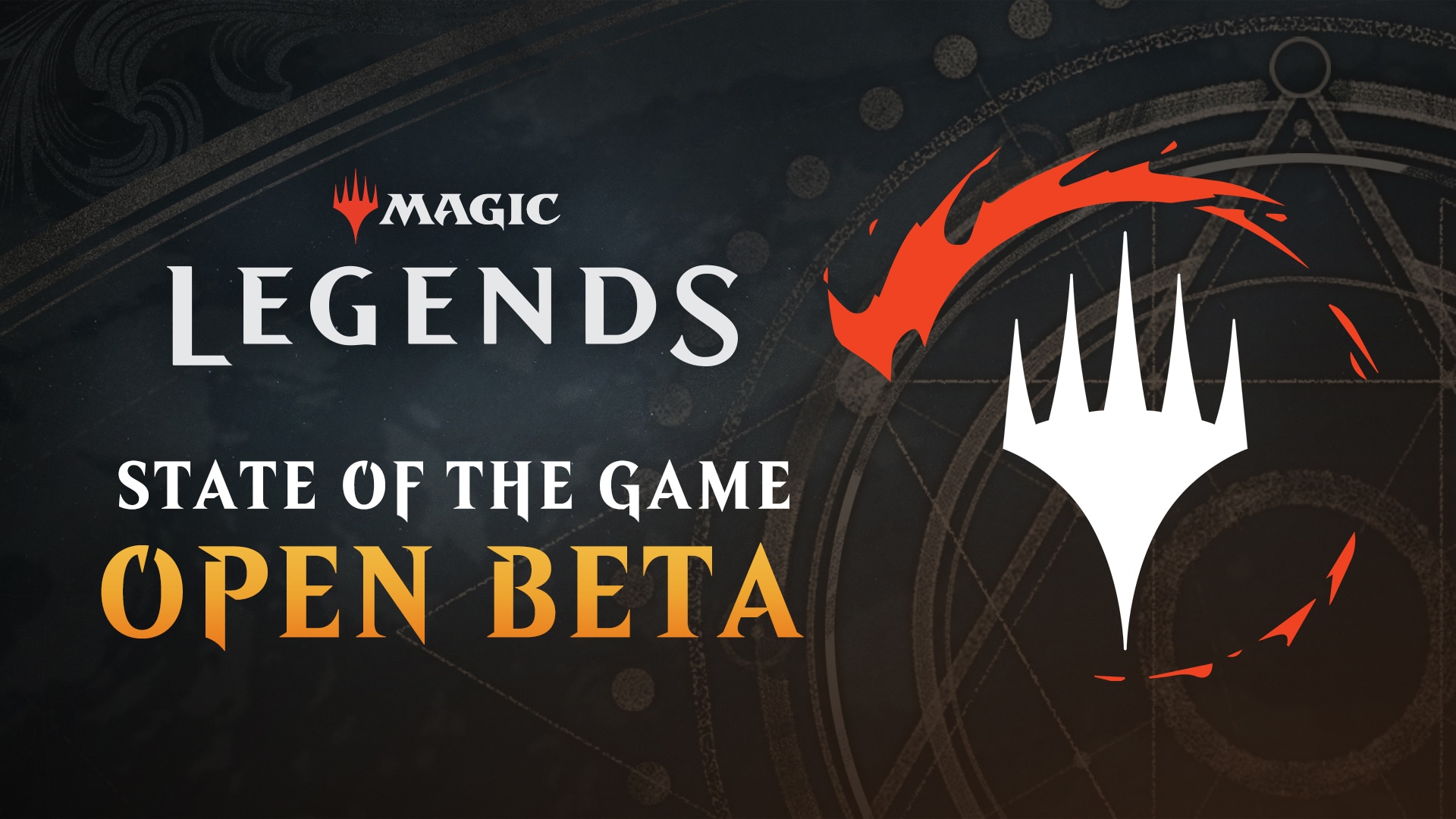 Greetings, Planeswalkers! Once again, I'm Steve Ricossa - your Executive Producer - and I'm here for another update on Magic: Legends, your feedback, and how the team's progress is rolling. In our last blog I discussed the feedback you've all been giving, the action we wanted to take, and that we're committed to listening and making more improvements. This time around I'll be talking about what we're delivering TOMORROW (not an April Fool's joke) and what we're targeting next on our journey to full launch.
Tomorrow's Build:
With tomorrow's push we have a variety of great technical fixes and additional quality of life improvements for the game. In addition to these, the Dimir Assassin will now appear as the level 50 reward in both tracks of the Battlepass (alongside continued availability in the Booster Pack) and we're officially doubling the spell drop rate from enemies throughout overworlds, ordeals, and missions. We'll be delivering more fixes every week based on community feedback to continue to refine the game.
Performance:
This past Monday, we delivered a build that solved one of the larger known navmesh issues, and another that revolved around the Nemesis Mask's triggered effects resulting in stalls. We still have a lot of fixes to make, but these two were causing immediate issues. As our investigations have continued regarding performance, we've discovered more optimization opportunities within the foliage of the Tazeem environment, with our shadow tech, and even further adjustments of our navmesh tech. With the huge number of players in the game, we are getting valuable data and discovering great opportunities to see where the performance issues are and get them fixed.
In addition to the performance issues we're seeing, we're also specifically investigating the performance that our EU players are running into. Some of it is related to the above performance issues over such a long distance, but we're investigating a variety of options to ensure your play experience improves.
Battlepass
As the community has progressed through the Battlepass they've stumbled upon a handful of quests that couldn't be completed. While the fixes for those issues went live this week, we wholly understand that this is still progress lost. In order to make up for these missed quests and give everyone's progress a nice boost, as of the maintenance tomorrow, the entire community will be granted Battlepass XP equal to 7 daily Battlepass quests plus one Weekly quest. Hopefully everyone will feel right on track or even a little ahead following this adjustment.
Tutorialization:
As I mentioned above, the double spell drops adjustment goes live this week, but that's only the beginning of the changes we're working on to get people into the heart of the game sooner. While certain adjustments mentioned in the first State of the Game like reduced overall time to complete Tazeem can't be implemented immediately, our team is actively working on these and a number of other fixes - including an onboarding skip function - to bring you to the core gameplay faster.
Balance:
With billions of potential deck combinations, the builds and combos you all are discovering and sharing are providing us with great insights about gameplay balance. We're actively taking a look at the biggest issues that are popping up with different deck combos, synergies, things that are overpowered or underpowered. Some of the combinations you've been pulling together are things we have never seen before, which is exciting for the team and is something we've been looking forward to. We're going to continue to keep an eye out for spells and/or loadouts that are under or overperforming to make sure that the game's variety of approaches stays as close to balanced as possible.
Mid-April Build:
I mentioned last week that we're working towards a few releases that are focused on bug fixing, and while you'll be getting fixes and improvements every week, some of these releases will be larger. Our first such build will be dropping in the middle of April and we have over 400 issues that have been resolved so far. The build will have some performance fixes, general fixes, and quality of life changes. As we get closer to the release of this build I'll be sharing more details on what to expect.
I'd like to once again thank all of our players that are continuing to share feedback on their play experience as we work to improve stability and onboarding into the Magic Multiverse. I'm also excited to announce that this weekend premieres our very first weekend event, Double Aether Weekend. We're planning to have different weekend events every week to give people more rewards for their play time, and make your game time feel more meaningful.
Thanks for reading, and I'll see you in the multiverse!
Steve Ricossa
Executive Producer
Magic: Legends