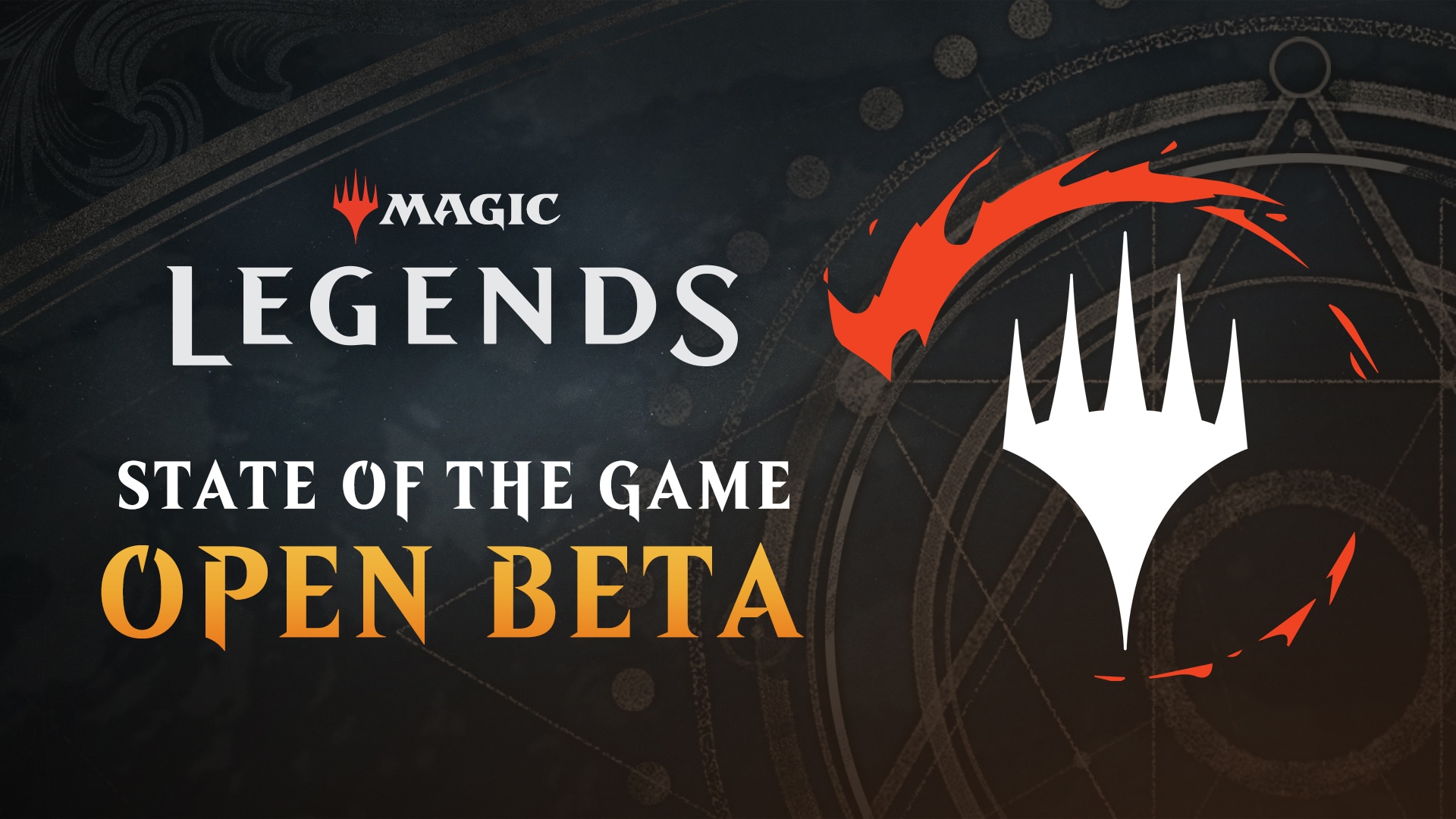 Welcome to the Multiverse, Planeswalkers! I'm your Executive Producer, Steve Ricossa, and the development team is thrilled that the game is finally available for everyone to jump into and enjoy. We've had an absurd number of players already create their own custom Planeswalker, land in their favorite plane, and embark on their adventure across the Multiverse. Now that we're live in Open Beta, there are so many players in the game that some issues are popping up that we never encountered,even in our Closed Alphas with tens of thousands of players. I wanted to take a moment to address some feedback we're seeing and the next steps we plan to take as we work towards full release.
Performance
Now that there are literally hundreds of thousands of players in the game, we're discovering performance issues that are impacting the play experience for many players. Some of these issues are simpler in scope and allow for fixes to be made almost immediately. We've made some tuning adjustments on the server side to better handle the load on maps, but we've also made data changes to cull some excessive entities that were making the game burn framerate unnecessarily. Some of the more complicated issues revolve around our navmesh system which provides collision for you to walk on as well as pathing for your summons and the enemies they're fighting.
We've already made two updates this past week to make improvements to client performance, but we'll continue to refine this system to free up those frames and make the game play as smooth as possible.
Monetization
One other area of consistent feedback has to do with monetization. I first want to thank our players for the feedback and spirited discussion. A big part of Open Beta is developing an understanding of how best to provide valuable content to players - and we hear you. The Dimir Assassin class unlock (and the Nightveil Stalker spell) will now also be unlocked at level 50 of both the Free and Premium Battlepass tracks, so that all players can access this class entirely through gameplay. We're looking forward to hearing more of your feedback, and are committed to working with you to continue to refine monetization further.
In addition to this feedback we've received, I also wanted to address the Currency Exchange. To account for our earliest players, the Cryptic team does a one time seeding of 1 million Aether into the exchange so that users could immediately use the Currency Exchange. Without that, the exchange would be all but unavailable until the community built up their own supply. The 1:385 exchange rate was selected because this is ultimately what we gathered from available data in our Closed Alpha tests, and once this supply is exhausted, the exchange will operate entirely on the Aether supplied by the community.
Chat
!chatspam! Some of the chat configurations we had during our closed alpha playtests worked just fine for 40,000+ players, but these are shaking under the weight of the logins we're seeing in just the last few days. We've already made changes to help mitigate the spam we're seeing in chat by putting you into instanced chat instead of a global chat. We will continue to improve the chat feature to give you more control of your interactions with your fellow planeswalkers.
Tutorial Duration
We found that during our Closed Alphas that extending the tutorial phase of the game helped players understand their random hand, better understand their spells as they built their first deck, and more easily onboarded people into things like your personal realm and artifacts. Based on feedback we're seeing, the tutorial timing may have swung too far the other way, and the team is working to deliver the following key changes to the introductory flow in the near term:
An overall reduction in time to progress through and complete Tazeem, enabling additional spell slot unlocks, dual-color decks, and more in a shorter time-frame.
Allow parties with other players that are in the introductory flow experience once you are past the solo tutorial section (completing the 'Wild Energies' mission).
Reduce the amount of time it takes to visit your realm the second time to more rapidly unlock that part of the game.
Based on the feedback that people want to get into deck building even sooner, we've decided to double the drop rate of brand new spell drops. This update will be going live with next week's maintenance, and we look forward to hearing even more of your feedback so we can continue to improve the game.
We will of course continue to monitor the feedback all of you are giving so we can make more improvements and adjustments as time goes by. We think these changes will really help get new players into the game faster and allow you to experience more of what Magic: Legends has to offer, sooner!
Player to Player Collision
We had very narrow player collision capsules during our closed alpha testing and it ended up causing an issue, but the player volume we're seeing in the game right now is causing issues we definitely don't want to see. In the very near term we will be removing collision for the player among other players.
End Game
There has been a lot of discussion as to what constitutes the current End Game system for Magic: Legends in Open Beta. Since the game is very new and we haven't really addressed it officially I'd like to discuss what we consider End Game now. The full depth of the Realm system may have been understated in the Realm blogs we had on the run up to launch. This player progression system features 4 work stations each with 10 levels, 5 land colors with 10 levels of attunement each, and the main overall 'Aetheric Core' structure with 10 levels of progression. Each station will provide you new benefits such as higher quality artifact drops, the ability to craft world enchantments, significant reductions to spell page costs to level spells, unique artifacts, and roughly 30% of all spell unlocks come from this system. This system is driven completely by earned in-game currencies - Aether, and Planar Mana.
The difficulty levels that we've implemented synergize with the realm system by not only providing more challenge for players that have progressed, but also providing significantly more drops and more rewards out of those drops. You'll have a higher chance of Spell, Artifact, and Equipment drops in order to maximize your loadout-building options. You'll also earn more XP to level classes more quickly, in addition to higher quantities of Gold, Aether, spell pages, artifact fragments, and upgrade materials to level your equipment.
While all of these features are present in Open Beta, we do want to observe community sentiment for the type of system YOU would like to see, so we can expand upon what we're doing and implement new systems as time goes by.
General Improvements
As a live product, the Magic: Legends team is committed to not only adding new content but providing fixes to issues that managed to slip live. This is all the truer in the Open Beta time frame as we work to continuously improve quality as we march towards launch. While you'll see weekly maintenance to the game with some nice fixes, we're also planning on larger pushes of mainly bug fixes and improvements from time to time. We're currently working towards a larger push of quality of life fixes, general polish, and stability improvements for mid-April. This is just one of many future builds that will have improvements that will make the game run more smoothly and be more fun to play.
I hope this gave you a more inside perspective of what we're working on and a better view of the timeline we're looking at for improvements. I thank everyone that's playing the game and giving feedback we can use to make it more stable, more rewarding, and just straight up more fun.
Thanks for reading, and I'll see you in the Multiverse!
Steve Ricossa
Executive Producer
Magic: Legends