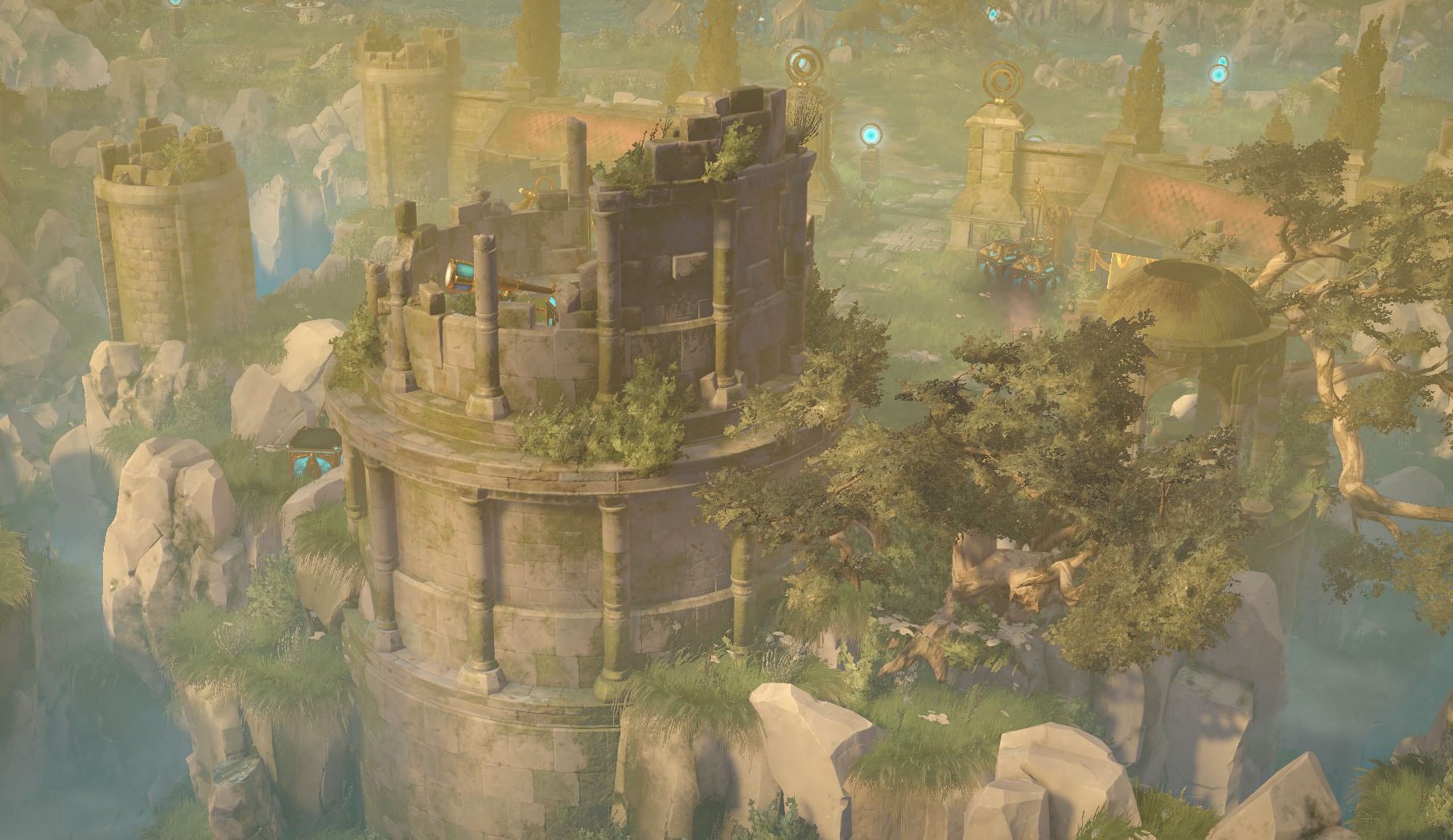 Tolaria is a small tropical island that exists within the Dominarian archipelago known as the Spice Isles. The island's small size belies its rich history, much of which is but mythology in the eyes of its planebound denizens. The island is best known for being home to the iconic Academy at Tolaria West, a renowned place of study where talented spellcasters and researchers from all over Dominaria come to study. Such an epic setting required that we employ all of our previous learnings from the production of Shiv, Benalia, Tazeem, and Gavony. Today, we are going to share some visuals and detail the unique challenges we came across in bringing this amazing place to life for players to experience.
Tolaria Will Be Stunning
Tolaria's unique aesthetic comes from the striking juxtaposition of the Academy's architecture against the stunning vistas created by the land, all of which is surrounded by a cerulean ocean backdrop. We were confident in our collective ability to translate the beautiful area in our minds but, like the rest of the areas we had built out, unique needs challenged our existing implementation processes.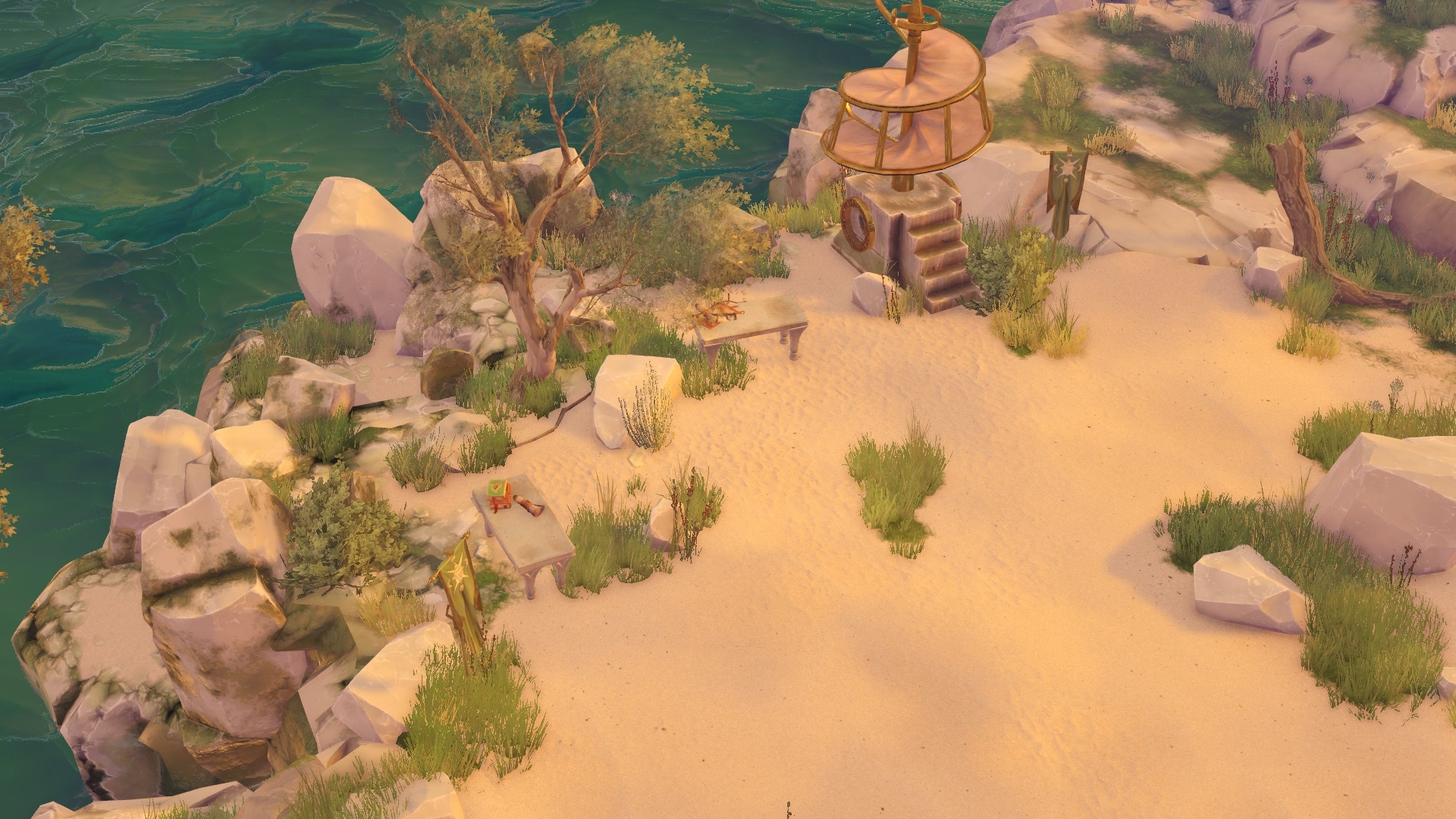 The outstanding challenge we faced with Tolaria was one of structure. While we had established strong processes for regions filled with natural elements, Tolaria would serve as our first journey into an area that featured a massive quantity of detailed architectural work. In order to reach the visual bar we had set for our other spaces, we would need to further define existing processes to intersect with Tolaria's unique visual needs.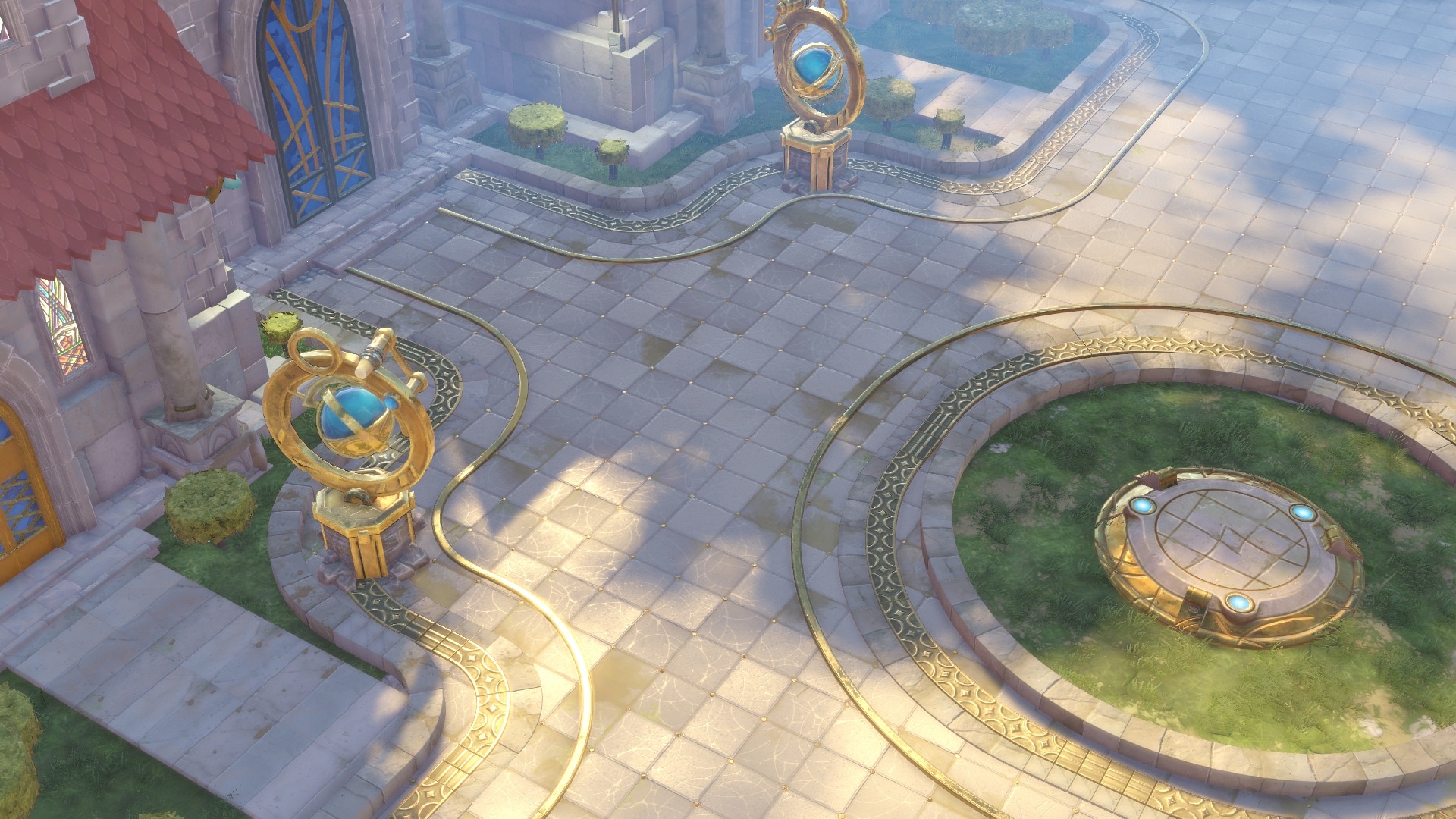 The Method
The architectural structures we had built leading up to this point were smaller in scale, things like houses, forts, and ruins. We needed to figure out an approach to creating an entire map filled with architectural structures. Our concept artists started the process by gathering all references for the plane of Dominaria, the isle of Tolaria, and the Academy at Tolaria West itself so we could piece together the look and feel we wanted to achieve.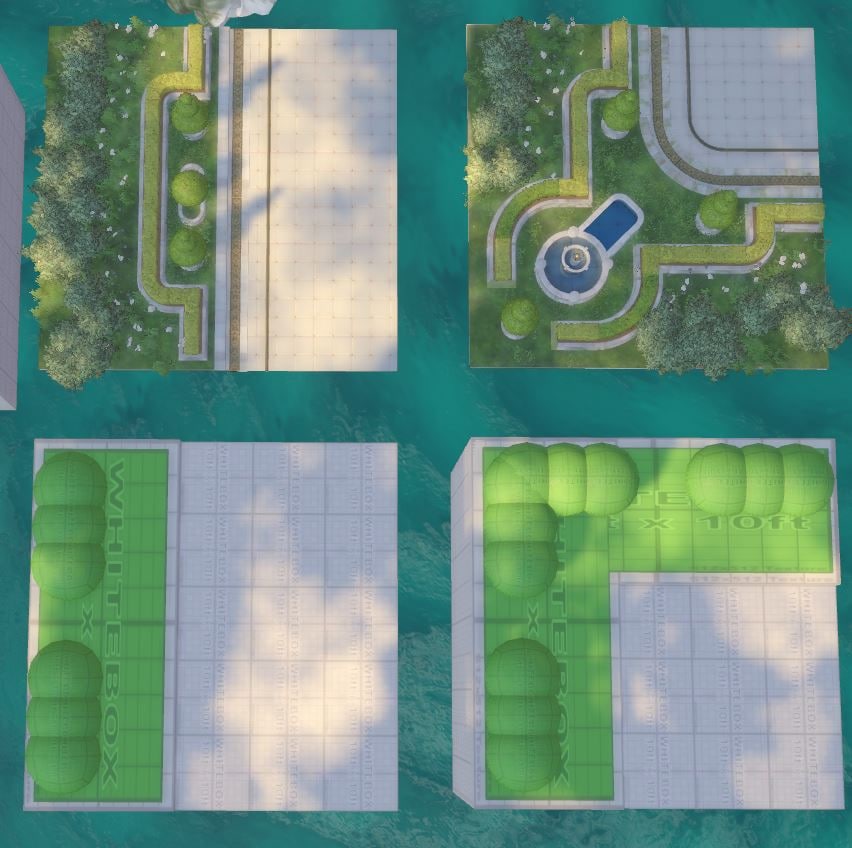 Our level designers worked with our team of environment artists to come up with an incredible design for the Academy. Most importantly, they developed a method that would enable us to create the entire region. Each section of the academy was created by level designers on metric squares we internally refer to as "ground tiles". One of the greatest benefits to building a region with these is that the space created with them was immediately playable. This allowed our other teams, including content, to iterate on the map while the final assets were still in development.

Meanwhile, the environment team was able to start creating the architectural components, ground tiles that could be assembled into larger structures. These completed ground tiles could be used to replace the temporary ground being used by the other teams. When the final pieces fell into place, it appeared as though Tolaria West had sprung to life overnight when it had actually been in development for quite some time. Our new development process worked and, as a side effect, made the Magic: Legends Environment Art Team look like wizards in their own rite!
If you recall from our previous environment art blogs, this process completes "Phase-A" of the map, which means the art is complete enough to support all basic gameplay. Jumping off from that point, we work towards completing the map visually to give it life. There are still stories our team needs to tell, stories of the people on Tolaria, the intersection of cultures, and the nature that surrounds them all. The environment artists work with level designers and our writer to tell some incredibly compelling tales throughout the Tolarian Academy, the tropical lands outside the structured schoolgrounds, and the darker places players will discover on the island.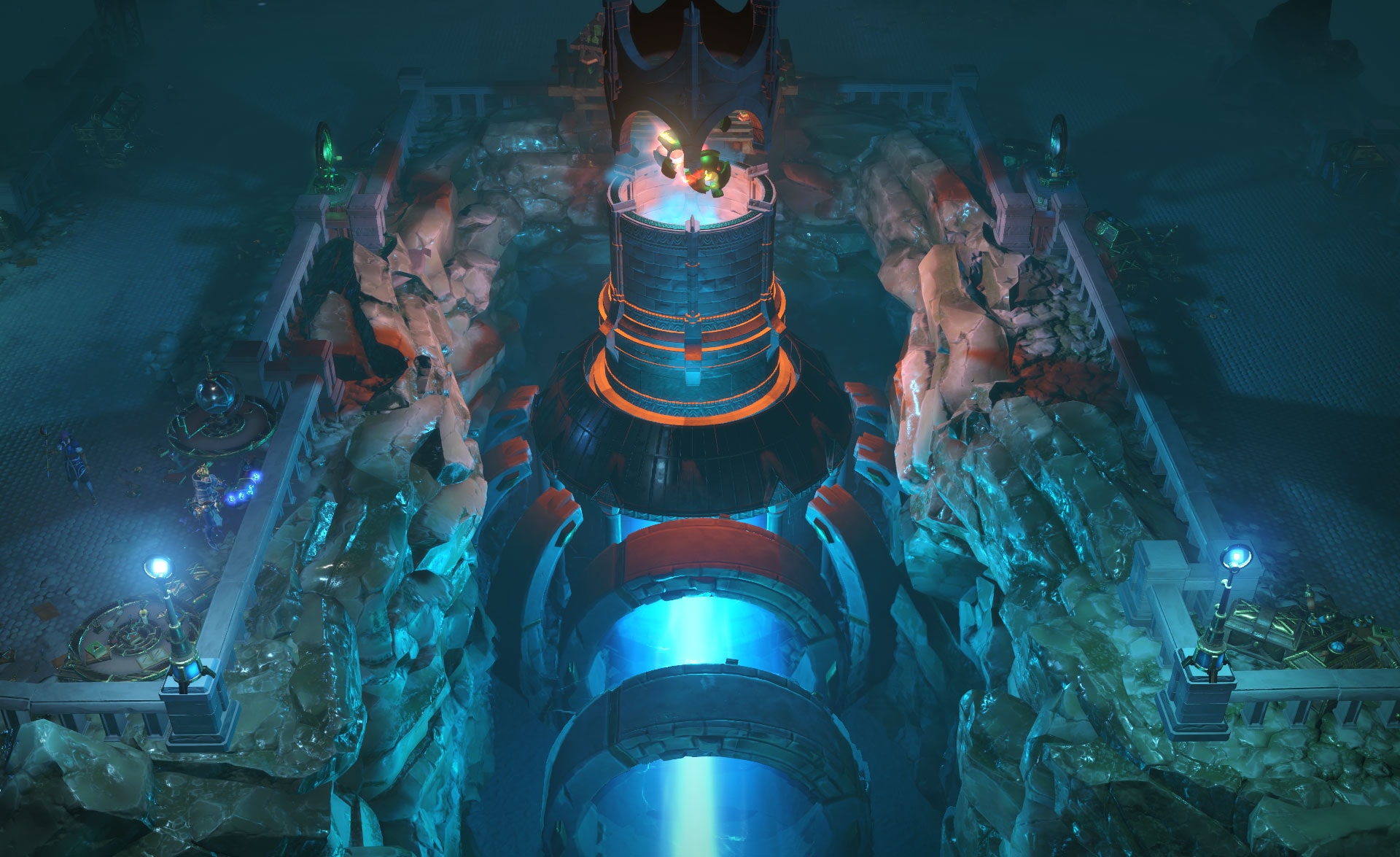 Ready for New Mages
The Tolarian Academy is a place filled to the brim with knowledge and it is ready for a new class. We can hardly wait for our players to get in and experience it in all of its arcane glory. Until then, make sure to follow us on Twitter and Facebook for the latest Magic: Legends news. Also make sure to join our official Discord server to chat with the devs and other fans like you!