Magic : Legends is a free to play, persistent online Action RPG that puts you in the boots of your own planeswalker. Over a variety of blogs, we have discussed classes, Artifacts, deck creation, and a few of our progression systems to highlight all of the amazing things you'll get to experience in the game. We have more exciting features and content to share with you over the coming months which will further expand your understanding of how you'll adventure throughout the Multiverse and become more powerful as a planeswalker. Now that our first Closed Alpha test is behind us, with several more Closed Alphas and Closed Betas on the horizon, I wanted to take some time now to cover some high-level monetization details for Magic: Legends and how it will factor in to the overall game experience.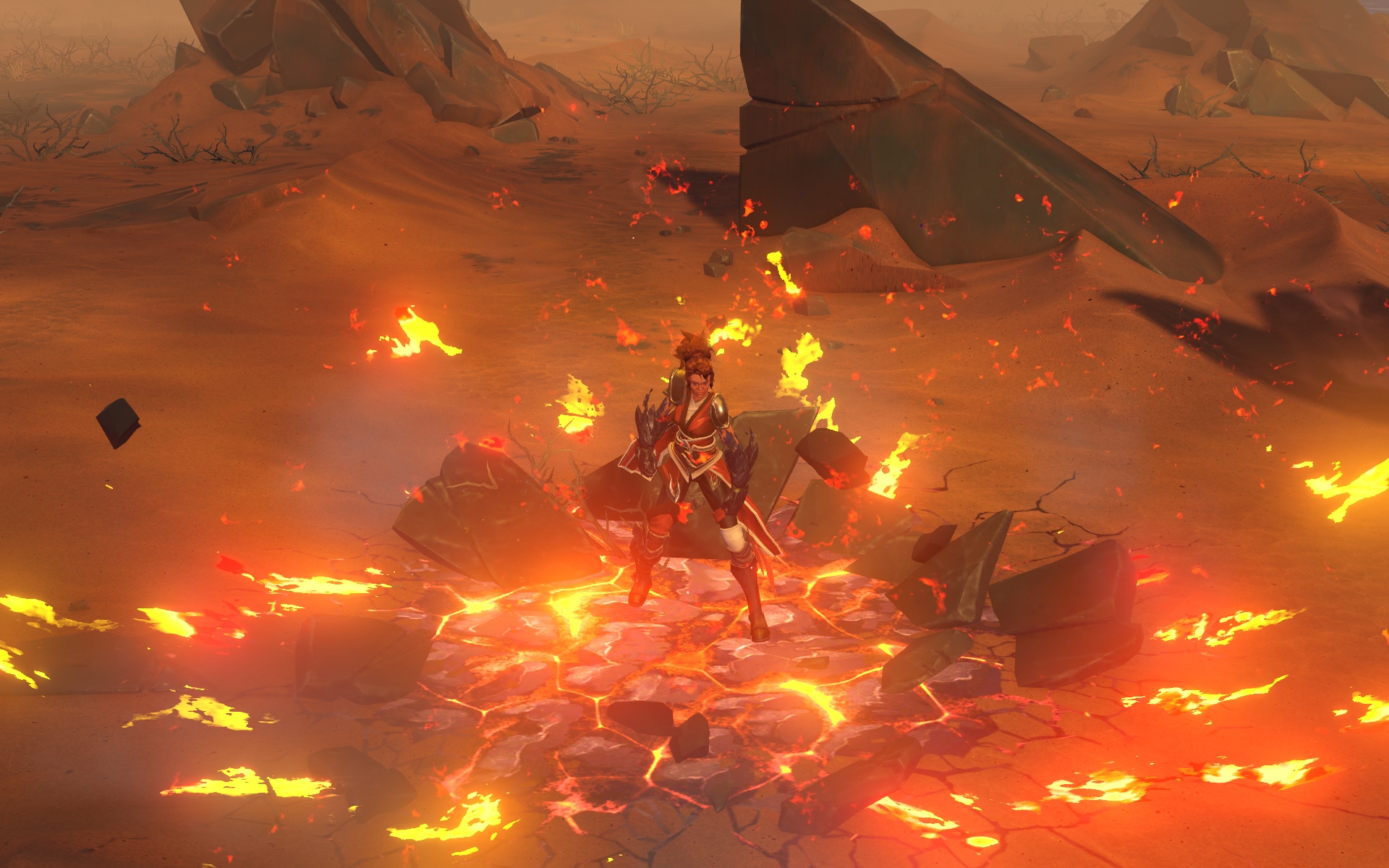 First things first, Magic: Legends will not be selling content updates or playable missions. Our goal is for the entire game to be playable and fun from beginning through endgame and beyond without having to spend a dime. Period. We will be offering a variety of items for purchase that will give players alternative options when building their decks or loadouts, but not give them a numerical power advantage. Building on that philosophy, we'll be offering an in-game currency exchange just like Cryptic's other free-to-play titles, Neverwinter and Star Trek Online. You will be able to exchange a specific currency earned through play, in this case Aether, with other players for actual cash store currency at a conversation rate that is completely community driven. The exchange empowers people to purchase cash store items or lower the cost of them by playing the game.

Booster Packs have been a staple of the Magic: The Gathering card game for over 26 years as a way to build a library of cards that allow players to construct different decks for different situations. Magic: Legends will also be offering booster packs as a way to collect spells, and collect shards of spells in order to expand and level your spell library. If you choose to purchase these booster packs, there are several other types of items you have a chance to unlock in addition to spells. These range from unique Artifacts, to unique spells, and even a unique class. These classes and items are not more powerful than the free classes or other items that exist in the game, but are different horizontally. They provide a different set of play options, but don't give a power advantage. For example, the Geomancer and Mind Mage are equally powerful ways to experience the Multiverse, but they offer different and unique gameplay experiences.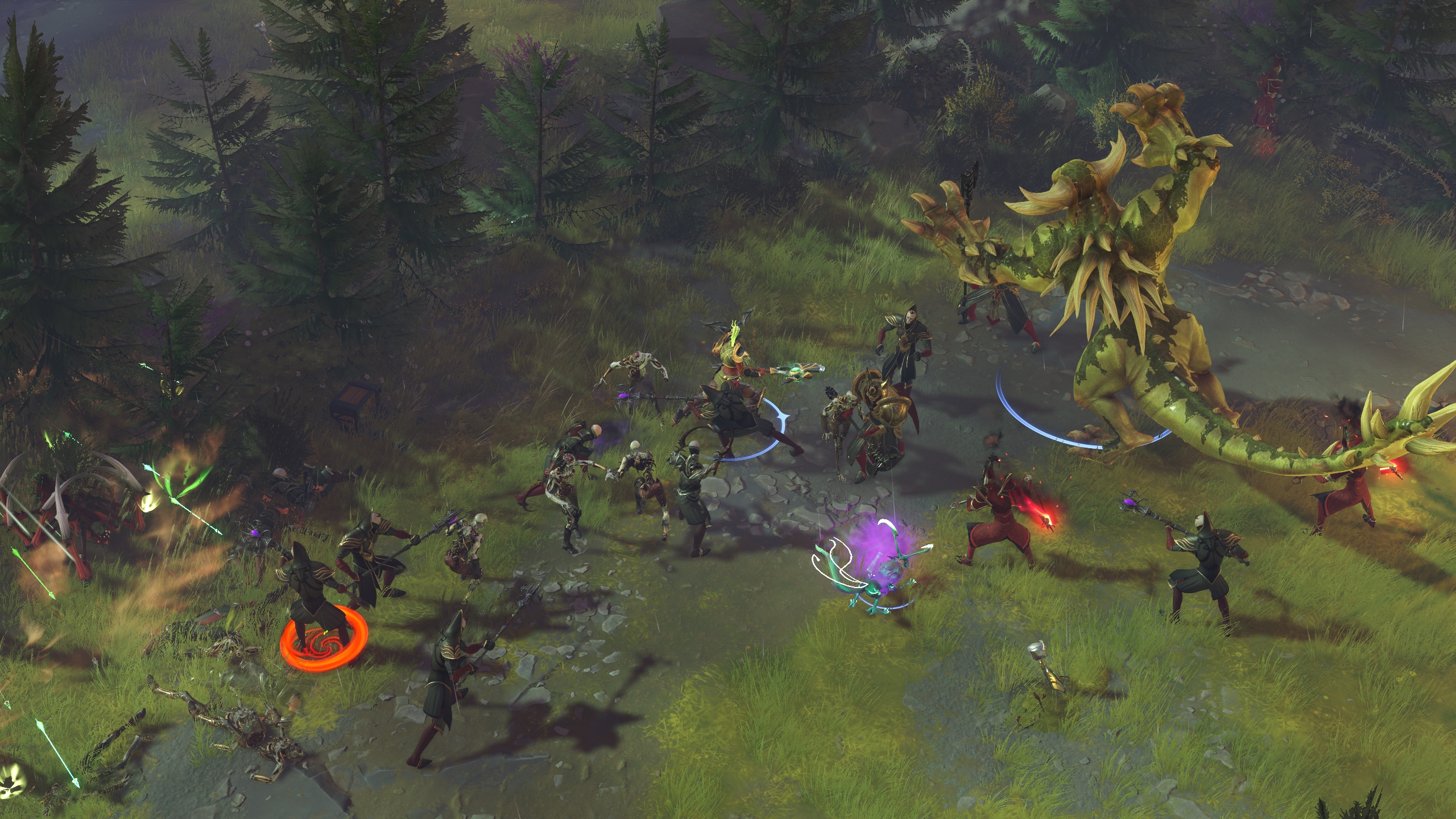 Classes are a large part of your progression in Magic: Legends, and having a variety of playstyles at your disposal makes deck building, Artifact collecting, and loadout creation all the more interesting. In addition to the classes that are included in the game for free, we'll be selling themed Planeswalker classes that give you more class options to choose from when constructing your loadouts. These classes will have their own progression trees, Traits, Spark Powers, abilities, and a unique costume that can be worn on its own or mixed with the costume parts from other classes to customize the look of your planeswalker. As before, these classes are not more powerful than the free classes that exist in the game, but are different from the free classes horizontally. They will have their own set of play options without giving a numerical advantage.

While we have a variety of progression systems in Magic: Legends, we'll also be adding a Battle Pass system for added progression and even more rewards. We will have a completely free track that features currency packs, costume options, unique spells, and Artifacts that reward players for engaging in the system regularly. We will also offer a paid track that comes with everything mentioned before but also including unique cosmetics, more bonus currency, and more unique loadout customization items. The Battle Pass seasons will provide plenty of time to collect all of the great rewards, while giving you interesting challenges to complete while you progress.

We will run events that feature free content and unique rewards regularly. Event rewards will range from new spells and Artifacts to new playable classes and more. All of these items can be earned for free by participating, or players can choose to purchase an event buyout which immediately provides them with the event rewards.

Lastly, we will be offering a variety of convenience items at launch and over time such as loadout slots, deck slots, XP boosts, and other items that assist with leveling throughout the game. None of these are required, but they do allow for faster progress if you would prefer to level up more quickly or catch up to friends that are ahead of you.

Thanks for taking a moment to check out this high-level view of how monetization will work in Magic: Legends. We have so many incredible play experiences and stories that we can't wait to share with you!

I'll see you in the Multiverse!

Stephen Ricossa
Executive Producer
Magic: Legends
There's always something new to talk about, so make sure to follow us on Twitter and Facebook for the latest Magic: Legends news. Also make sure to join our official Discord server to chat with the devs and other fans like you!