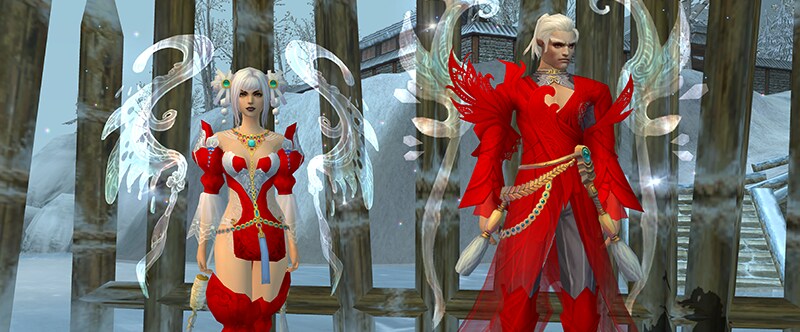 Santa has arrived with presents! Check out what glory and cheer he's brought to the Marketplace in this Christmas flash sale:
NEW! Glory Grand Pack!
This massive gift from Santa costs 120 Jaden, can only be opened once per character, and will need 24 free slots in your Bag.
Glory Grand Pack

120 Jaden
Contains:
Expertise Coupon x3
Silver Sigil x4
Fine Seal Orb x100
Soul Inverter x100
Windtrail x1
Dashlight Ring x1
Dashglow Ring x1
Chi of Piety x1
Ice Orb of Vastness x10000
Affinity Bead x 99990
Kylin Orb x150
Meditation Orb 4X x100
Meditation Orb 5X x50
Gourd x30
Taichi Pill Pack x60
White Christmas Fashion Pack!
For a limited time, the dyeable White Christmas fashion set is for sale in the Marketplace for 15 Jaden! Cannot be worn by Hydran and Seira characters.

White Christmas Fashion Pack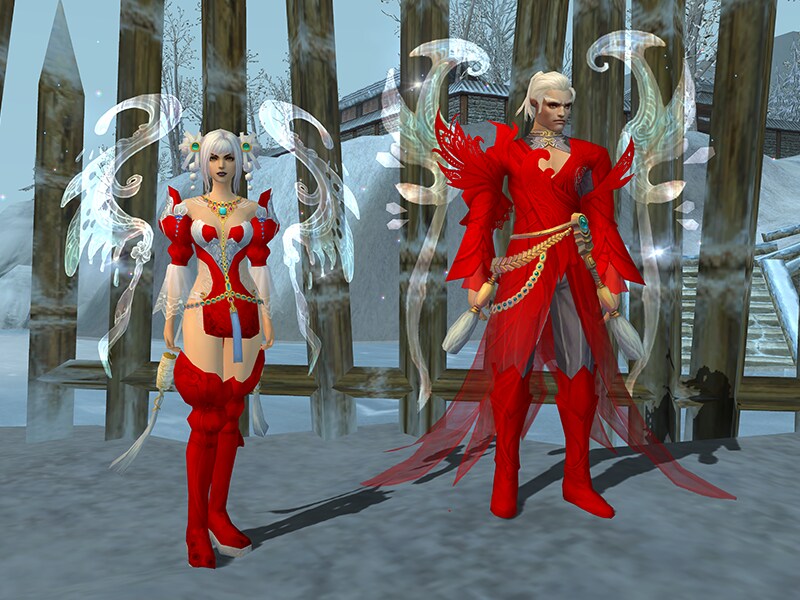 White Christmas Fashion Set (Dyeable)
Card Pack Sale!
All card packs are on sale for a limited time! Don't miss out on this rare opportunity!

Cyan Jade Card Pack
5 Jaden now 3 Jaden

Indigo Petal Card Pack
10 Jaden now 6 Jaden

Violet Quartz Card Pack
15 Jaden now 9 Jaden

Golden Bead Card Pack
29 Jaden now 17 Jaden
These Christmas savings won't last long, so be sure to give your thanks to Santa before he flies away! Happy holidays!
---
Register and play for free in Jade Dynasty, the free-to-play martial arts MMORPG. Play as sixteen different classes in hardcore PvP with beautiful and powerful animations! Want more game details, screens, and videos? Like Jade Dynasty on Facebook for more fan-exclusive content! Plus, subscribe to our YouTube channel for the latest Jade Dynasty videos.