For a limited time only, we've brought back four classic mystery boxes – including the first return of the Rorschach Mirage wings!

Stain the sky black with the Rorschach Mirage wings, available now in the Void Nexus mystery box. These wings are shrouded in an inky black shadow, and look especially menacing with fashions like the Velonus and Harbinger sets.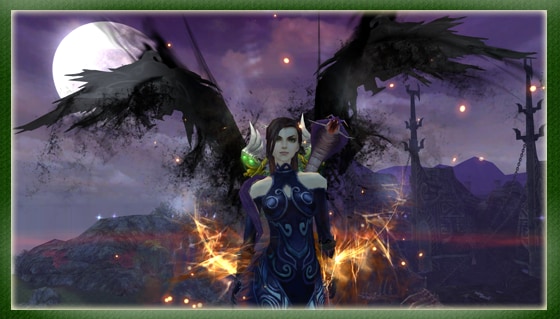 This jade-level box also has a number of other prizes, including the Kirin Sigil, Spirited Maiden and LV9 Yuan Crystal. With the Spirited Maiden, you can pick up a LV135 weapon, then when you upgrade it to LV140+, keep up to +9 refinement with the Yuan Crystal.
You can also pick up storage expansion, Skyblade upgrades and Precious Jades from the Void Nexus.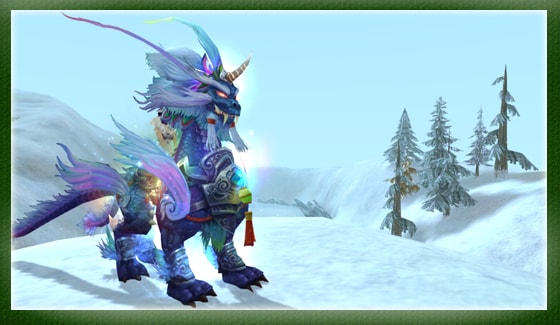 The Vesper Blade mystery box features the Golden-Eyed Beast mount, a menacing uni-horned mount that will get you into some epic PvP quicker. Give your gear a boost with 20x Fine Seal Orbs, used to add Bloodbonding Seals to your equipment. Seals can increase your Resistances, Evasion and more.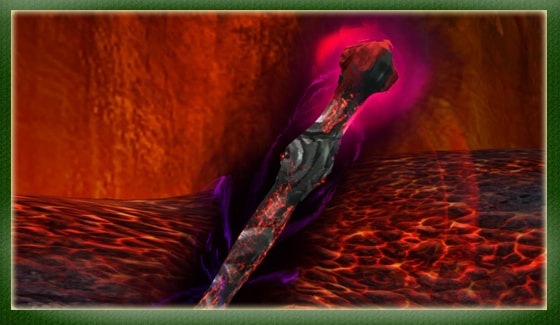 The Chaos Treasure mystery box contains everything you need to build Velonus' Soul Scepter Esper, complete with the Unparalleled Essence debuffing skill. You can also get Honor Gems, an Ascension Accessory, wedding packs and more.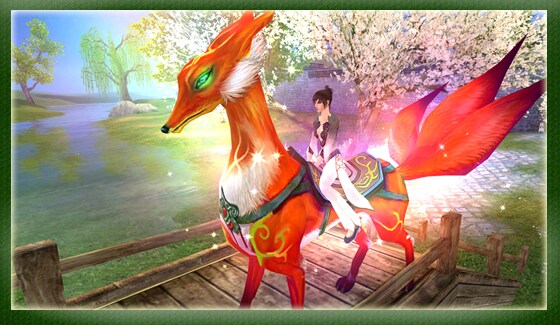 The Etherfox Orb mystery box can summon the Spirit Fox mount for you, a graceful red fox that can only be ridden by true heroes. You can also get the Yin-Yang Orb Esper, 2x Serenity Jades and 2x Star Charms.
These mystery boxes will only be available for a limited time, so make sure to get yours before they're gone. Your Rorschach Mirage wings await you in Jade Dynasty -- the free MMORPG with the most epic PvP and darkest wings around!
Full prize list: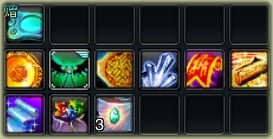 Void Nexus:
Kirin Sigil Pack x1
Rorschach Mirage (Wings) x1
Spirited Maiden x1
Yuan Crystal LV9 x1
Zephyr Seal x1
Arcane Wool x1
Kifan Wood x1
Precious Jade Pack x1
Celebeans x3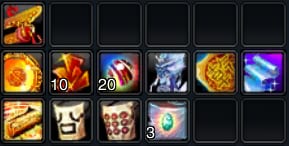 Vesper Blade:
Kirin Sigil
Precious Jade Pack
Fine Seal Orbs x20
Golden-Eyed Beast mount
Spirited Maiden
Arcane Wool
Kifan Wood
Grimacing Mask
Nine-Eyed Mask
Celebeans x3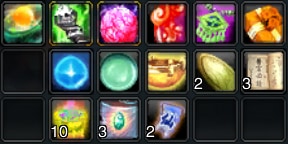 Chaos Treasure:
Death Wand (Esper)
Sinister Orb (Esper)
Demonblood Essence
Blessed Earth (Necklace)
Kirin Sigil
Wedding Pack (Male)
Wedding Pack (Female)
Illusion Spirit
Cipher Crystal
Treasure Urn
Honor Gems x2
Autumn Blessing x3
Treasure Bowls x10
Celebeans x3
Portal Charms x2

Etherfox Orb:
Spirit Fox (Mount)
Yin-Yang Orb (Esper)
Serenity Jades x2
Star Charms x2