A terrifying new creature has appeared in Forsaken World and we must act before it reaches the city! Help us fend off this beast by sharing the event post on:

---
The Beast: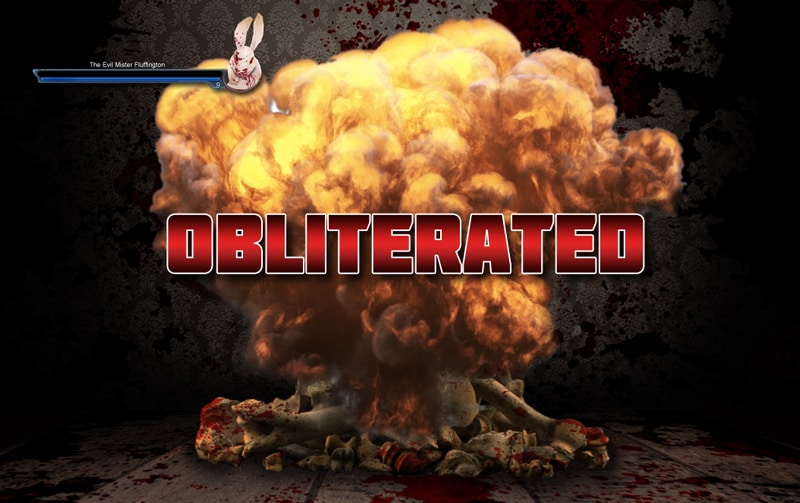 The EVIL Mister Fluffington
Monster Total Health = 750
Health Reduced Each Share = 2 (No more. No less. Two shalt be the number, and the number counted shall be two. Three shalt not be given, nor either one)
Don't let this creature's furry, adorable exterior fool you, he has a vicious streak and would destroy us all given a chance! The only way we can defeat such an impressive foe is to combine our forces and taunt it on social media until it makes a mistake. Spread the word to save us all from this cruel, foul and bad tempered creature. Be on your guard for his huge, sharp... just be on your guard!
Once we reduce his health enough by taunting him, he will drop a fabled sacred relic, the [Holylight Potion] of Antioch and flee back to his lair.
Monster Current Health = 0
Evil Mister Fluffington Used "Run Away" - It was very effective
As he ran he dropped [Holylight Potions] of Antioch every step of the way. We gathered them to share with those who helped defeat this formidable foe. Use the code below to claim yours:
vUX10RP6
Grants 15 Holylight Potions - 1 Redemption per account - Code Expires 10/13/2015
Gather around and rejoice as we destroy his pile of death with this Hand Grenade to prevent him from returning in the future!