Check out the latest items to be discounted in the Eyrda Boutique and see if they're useful to you! Hurry because these items are only on sale for a limited time.
Sale Start Date: Friday, February 21, 2014
Sale End Date: Tuesday, February 25, 2014
This mystical armored rhino is prepped and ready to take you into the heart of all your battles. Charge to the front line and get yourself one today!
Ironspine Rex Mount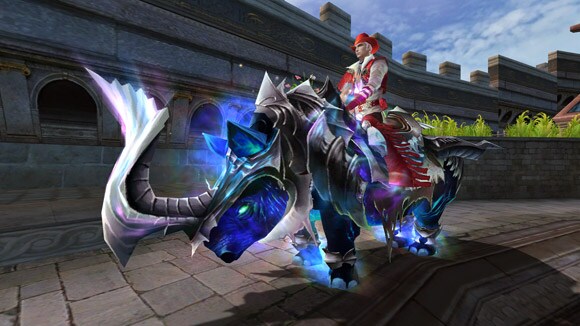 Cirrus Orb
Item Description: This orb has a chance to contain one of following prizes: Dawn Sylph Flying Mount, Astral Reforge Crystal, Astral Reforge Stone, Random Mount Dye, Random Lv2 Rune, Token of Faith
Dawn Sylph Flying Mount

Fusion Agent Lv1

Used to combine gems.
In Freedom Harbor, find an Armorer to
combine at least 3 Lv1 gems into Lv2 gems.
These deals will only last until Tuesday, February 25th, so make sure to get what you want now!