The ZOMG Thanksgiving! Orb, Jade Prison Magic Box, Sword Master Magic Box and much more are discounted for a limited time!
---
Sale Start Date: Wednesday, November 17th, 2021
Sale End Date: Wednesday, December 1st, 2021
Note:The ZOMG Thanksgiving! Orb will be on sale until December 5!
---
ZOMG Thanksgiving! Orb

14 Leaves (50% off)
Right-click to open and receive one of the following treasures: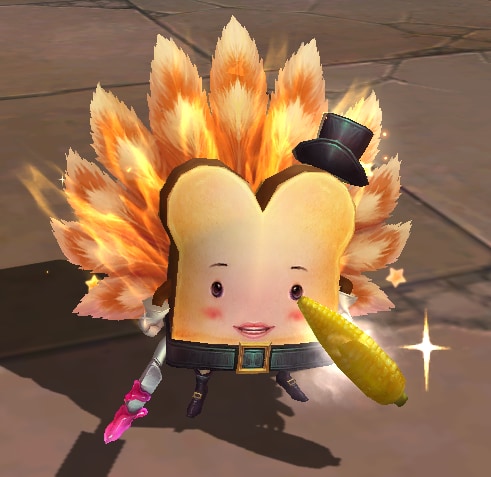 Thanksgiving Toast Pet
Ancient Runestone
Earth Memory Crystal
Courageous March
Weapon W Title
Big Plentiful Bag
Deluxe Rune Pack
Gem Grand Pack (Deluxe)
Lv2 Relic Spirit Gift Box
Lv1 Relic Spirit Gift Box
Contented Miracle Pouch
Crystal Light
Stable Adv. Fervor/Nature/Wisdom Rune Lv1
Gold Coin
Monster's Power
Stone of Awakening
Token of Faith
---
Want to get the most out of Forsaken World? Like us on Facebook for more fan-exclusive content and follow us on Twitter – tweet us your questions!