Earn even more Charge Points for the weekend! The ratio for earning points will be increased from 3 to 5!
---
Bonus Charge Points Starts: 9/27/2019 @ 10:00AM PT
Bonus Charge Points Ends: 9/30/2019 @ 11:59PM PT
---
What does this mean?
Check the Rewards Page! Earn more points for charging for 72 hours! Earn 200 points instead of 120 for every 40 Leaves you charge!
*Please note that all Reward items are bound.
*All items will be acquired through the in-game mail system, please make sure to have mailbox space available.
AND THERE'S MORE!
Green Ice Magic Box and Mercury Packs join the boutique for a limited time!
Green Ice Magic Box

Right-click to open and receive one of the following treasures: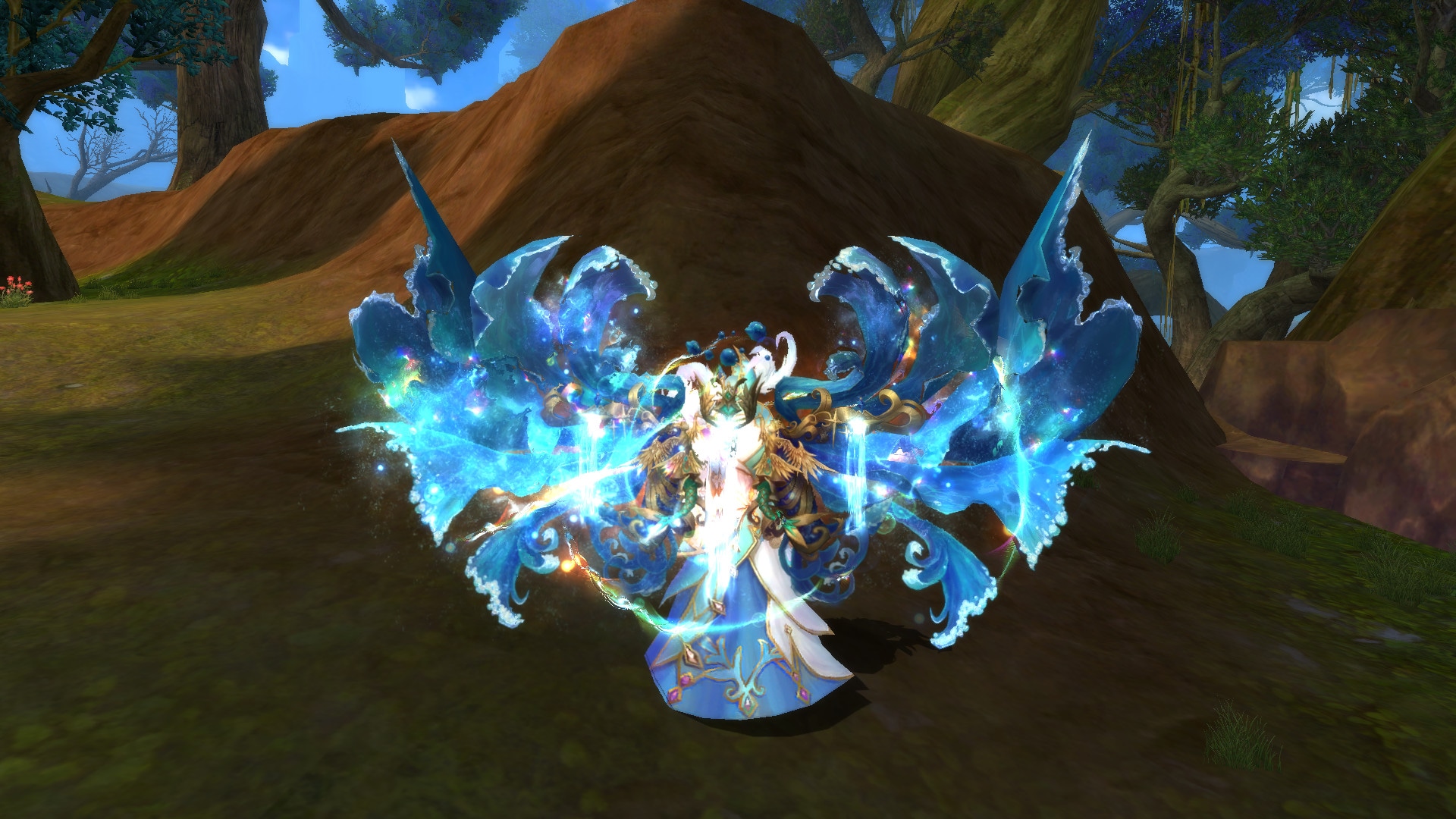 Green Ice Pack
Order Energy Miracle
Ancient Runestone
Glory Gift
Box: Divine Blood
Devirock Shard Gift Box
Box: Spellbound Sandgrit
Box: Arcane Crystal Shard
Flame Crystal Gift Box
Elemental Star Essence Gift Box
Anima Fragment
Warlord Blessing
Frozen Snow
Crystal Flake
Fine Horseshoe
Paleblue Crystal
Bright Gem Box
Lv1 Relic Spirit Gift Box
Crit Damage Transmute Scroll
Source Essence Shard
Source Essence Fragment
Crystal Light
Token of Faith
Stone of Awakening
Monster's Power
Mercury Pack




Gives two Mercury Stauettes and one Mercury Gospel :
Mercury Statuette

Mercury's Gospel

Receive at least 4 gold and a possible additional reward:
Ragefire I, Twilight I, Solarflare I, Azurecloud I, Bloodstone I, Eagle-Eye I,
Stone of Sage, Mercury Coupon, Recharging Star Shard x5,
World Flute x3, and more!
---
Want to get the most out of Forsaken World? Like us on Facebook for more fan-exclusive content and follow us on Twitter – tweet us your questions!