Earn even more Charge Points for the next 24 hours! The ratio for earning points will be increased from 3 to 5!
---
Bonus Charge Points Starts: 1/18/2018 @ 10:00AM PT
Bonus Charge Points Ends: 1/19/2018 @ 10:00AM PT
---
What does this mean?
Check the Rewards Page! Earn more points for charging for 24 hours! Earn 200 points instead of 120 for every 40 Leaves you charge!
*Please note that all Reward items are bound.
*All items will be acquired through the in-game mail system, please make sure to have mailbox space available.
AND THERE'S MORE!
From 1/18/19 to 1/20/19, Mistfade Orb joins the boutique!
Mistfade Orb

10 Leaves
(50% off)
This orb gives you the chance to win: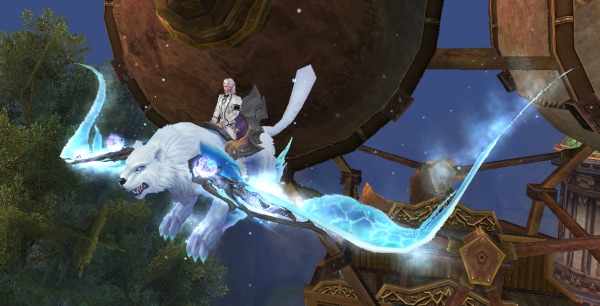 Mistfade Flying Mount
Devirock Shard Gift Pack
Elemental Star Essence Gift Pack
Divine Token
Colorful Runic Soul
Ancient Volume (Soul Power)
Scroll of Masteries
Scroll of Resistances
Amethyst Crystal
Sapphire Crystal
Gold Coin
Soul Coin
Token of Faith
---
Want to get the most out of Forsaken World? Like us on Facebook for more fan-exclusive content and follow us on Twitter – tweet us your questions!