Hi Forsaken World!
The Forsaken World team is very pleased to announce that our spring update is here! Are you as excited as we are!?
You have had a glimpse of what is in store during our sneak peaks, now it is time to dive in and check it out! Take on the challenging new instances, like Source of Sin Interlude! Ascend higher into the heavens as the Astral Level cap rises to 70! Race against time and other players in the new Survival Trials!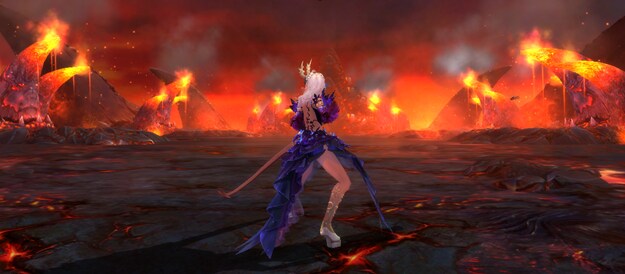 To thank our fantastic players and celebrate the update, we will be activating 5x XP & 5x SP for all servers for an entire week! AND make sure to be on the lookout for the GM Piñata Party announcement and awesome deals!
To celebrate the launch of the content update, we're sharing a special gift code with you.
92VCArYA
The code contains the following items:
Flare Gem Card
Scroll of Masteries x7
Scroll of Resistances x7
Astroplane Dust x5
Astral Reforge Stone x5
God's Favor: Miracle x4
Fel Irradiated Ore x4
Mysterious Treasure x3
It expires 6/8/18 and is usable once per account.
---
Want to get the most out of Forsaken World? Like us on Facebook for more fan-exclusive content and follow us on Twitter – tweet us your questions!