From 10/18 – 10/31, spend Leaves

in-game to earn some phenomenal rewards!
As a bonus, we are also holding a raffle for [Extreme] Nightfall Wings!
You earn your first Raffle Ticket by spending 200 Leaves.
Raffle Tickets after that are earned for every 1000 Leaves spent.


Example: Spending 1200 Leaves earns 2 Raffle Tickets!
One lucky winner will win these awesome and exclusive wings!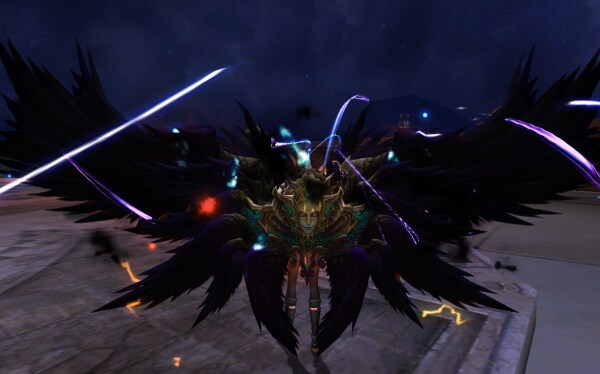 ---
Start Date: Wednesday, October 18th 2017 @ 10:00 AM PDT
End Date: Tuesday, October 31st 2017 @ 11:59 PM PST
---
Spend Rewards
During the promotion, Spend Leaves

to earn rewards.
Leaves

Item

400 Leaves

Paragon Pack x 20

Mercury Statuette x10

800 Leaves

Sanctuary Brocade Grand Gift Box

1400 Leaves

Raging Lizard Grand Gift Box

2800 Leaves

Ice Crystal Grand Gift Box

Welkin Orb x100

5200 Leaves

Gem Grand Pack (Deluxe)

Merry Wings Magic Orb x100

Mercury Statuette x15

6600 Leaves

Starshard Grand Gift Box

Nether Orb x50

Mercury Statuette x20

8000 Leaves

Devirock Grand Gift Box

Luna Spirit Magic Orb x100

13000 Leaves

Soul Gem Box

Nirvana Orb x100

Mercury Statuette x25

38000 Leaves

Complete Gem Lv4 Collection x2

Every level 4 gem in the game x2!!!*

Mermaid Princess Magic Orb x100

75000 Leaves

Complete Gem Lv5 Collection

Every level 5 gem in the game!!!*

Unicorn Prince

Mercury Statuette x50
* Complete collection does not include energy & resistance gems
Reward Distribution
All items will be acquired through the in-game mail system.
Items will be sent to the character that made the purchase.
Each tier of the promotion can only be redeemed once per account.
Fulfilling the requirements for a higher tier will give you all of the rewards from the lower tiers if you have not received them before.
This promotion ends on Tuesday, October 31st 2017 @ 11:59 PM PST, so be sure to make the most out of it!
---
Want to get the most out of Forsaken World? Like us on Facebook for more fan-exclusive content and follow us on Twitter – tweet us your questions!