From 9/30 – 10/1, spend Leaves

in-game and get cool stuff!
---
Start Date: Saturday, September 30th, 2017 @ 10:00 AM PDT
End Date: Sunday, October 1st, 2017 @ 11:59 PM PDT
---
Spend Rewards
During the promotion, Spend Leaves

to earn rewards!
Leaves Amount

Item

500 Leaves

Envoy's Spirit
x70
Envoy's Spirit

Right-click to open and receive one of the following treasures: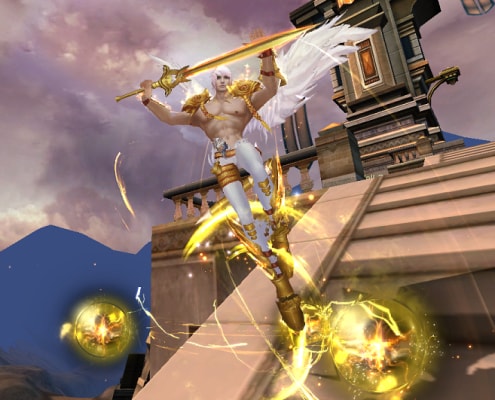 Blazeling
Luxuriant Spring Certificate
Fresh Summer Certificate
Frost Nova Relic
Ice Heart
Devirock Shard
Flame Crystal
Elemental Star Essence
Divine Potion
Seraphic Flux Items
Soul Coins
Scroll of Recall
Holy Coin
Reward Distribution
There is no limit to how many Envoy's Spirit you can earn.
All items will be acquired through the in-game mail system.
Items will be sent to the character that made the purchase.
This promotion ends on Sunday, October 1st, 2017 @ 11:59 PM PDT, so make sure to make the most of it!
---
Want to get the most out of Forsaken World? Like us on Facebook for more fan-exclusive content and follow us on Twitter – tweet us your questions!