He's cute… He's Floofy… HE'S BACK!!! For a limited time, you have a chance to grab the cutest most floofyest, most ZOMG ADORBIBLE Pet in all of Eyrda! Grab some Floofy Orbs while you can!
---
Floofy Orb
10 Leaves

This orb gives you the chance to win: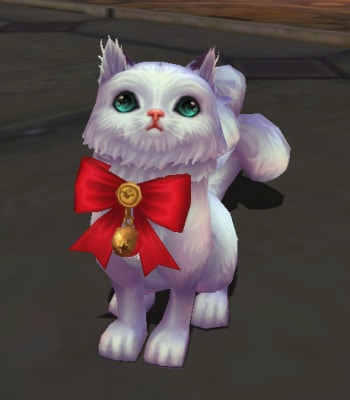 Floofy McCuddlekins Pet Stone
Joyful Walk 'Silverjoy' (Men's Fashion)
Rainbow of Midguard 'Chromafate' (Women's Fashion)
5x Stable Advanced Fervor Rune Lv. 1
5x Stable Advanced Wisdom Rune Lv. 1
5x Stable Advanced Nature Rune Lv. 1
Amethyst Crystal
Sapphire Crystal
5x Scroll of Recall
Star Diamond
Wlite Star of Hope
Pet Essence
Token of Faith
Leviathan Orb
10 Leaves

Right click this orb for a chance to receive: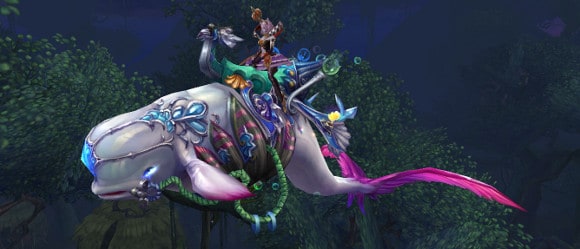 Sedna
Mysterious Dye
Snow Disciple fashion set piece
Frost Fairy fashion set piece
Amethyst Crystal
Star of Hope
Medium Pet Essence
Tokens of Faith
Eternity Orb
20 Leaves

Right click this orb for a chance to receive: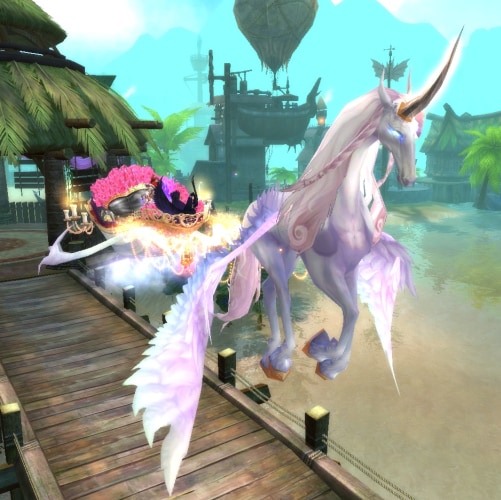 Celestial Chariot
Courtship Set (Male) and Delicate Set (Female)
Medium Pet Essence
Amethyst Crystal
Mysterious Dye
Star of Hope x5
Token of Faith
Polystone Orb
10 Leaves

Crack open a Polystone Orb for a chance to receive one of the following prized treasures: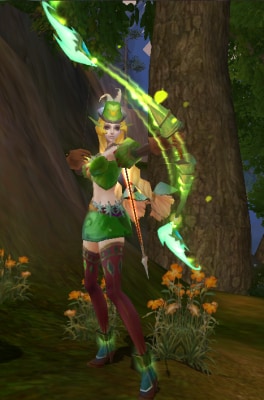 Dragon Slayer
Devirock Shard
Flame Crystal
Grand Lv5 Rune Pack
Grand Lv4 Rune Pack
Scroll of Masteries
Flare Gem Card
Scroll of Resistances
Gold Coin
Soul Coin
Faith Token
Envoy's Spirit
10 Leaves

Try out an Envoy's Spirit for a chance to receive one of these treasures: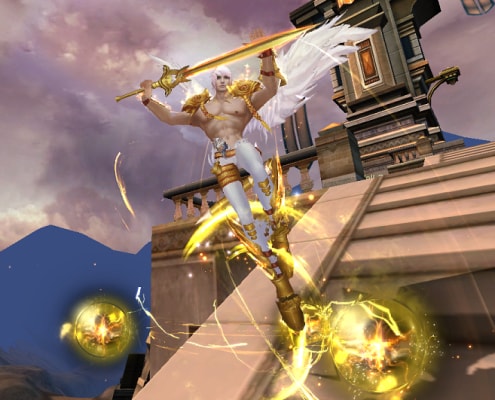 Blazeling
Luxuriant Spring Certificate: Exchange for the Delegate or Shirley fashion
Fresh Summer Certificate: Exchange for Martial Artist fashion or Summer Cool fashion
Frost Nova Relic
IceChill Heart
Devirock Shard
Flame Crystal
Elemental Star Essence
Divine Potion
Seraphic Flux Items
Soul Coins
Scroll of Recall
Holy Coin
---
Permanent Additions to the Boutique!!!
Starting today, we've deconstructed our Bride and Groom Packs to make their goodies available for all your wedding needs! Yes these items are here to stay!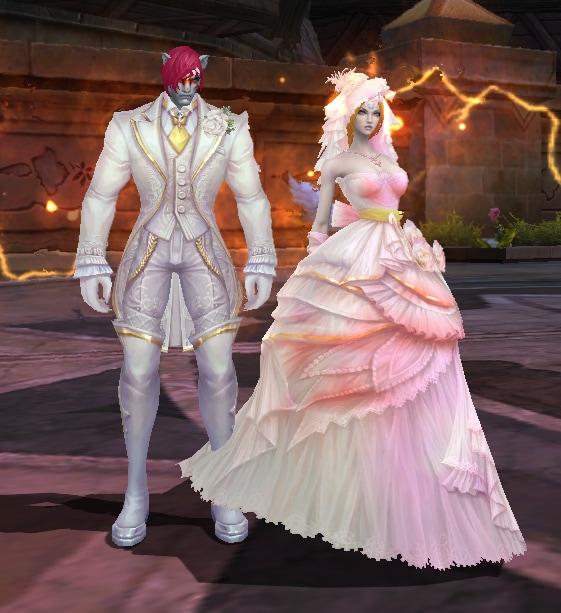 Wedding Attire

Marriage License
Turn in two of these to Larry White to have your very own Marriage Ceremony. (Must be married first)
---
But that's not all!
Mercury Statuettes and Select Fireworks are on sale from 40 ~ 60% off!
---
Want to get the most out of Forsaken World? Like us on Facebook for more fan-exclusive content and follow us on Twitter – tweet us your questions!