Hey Everyone!
Welcome to our final peek into some of the upcoming content that can be found when Forsaken World: Homecoming is released this month! This week we're going to look at 3 pretty cool and unique systems that will be sure to get you excited!
Ante Garden
The Ante garden is a new feature we've added to give you guys some green-thumb experience! This system is available for guilds possessing a base.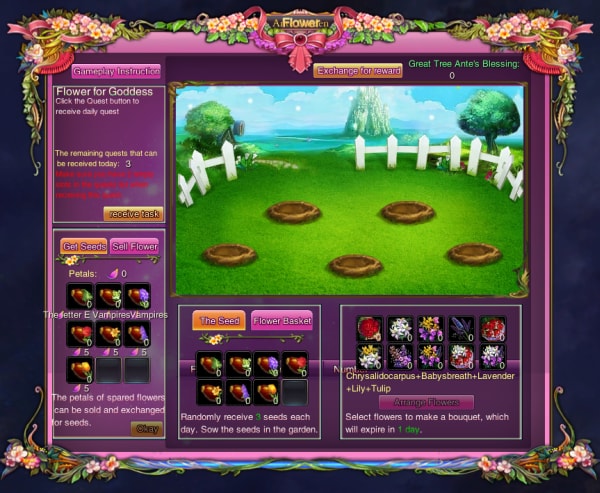 With this system, you will be able to plant and grow flowers which you can arrange into nice bouquets! Find, sell, and plant seeds that, with a little water, will grow into beautiful flowers that you can exchange at the Great Ante Tree for Lionheart scrolls, Lucky Tops, and Books of Faith!
Now that we've thoroughly got your attention with these exciting new features, let's up the ante (ahem) a bit!
Relic Combining System
Pulling a little from our rune combination system, Forsaken World: Homecoming, has added the ability to combine and fuse relics so that you may draw even more incredible power!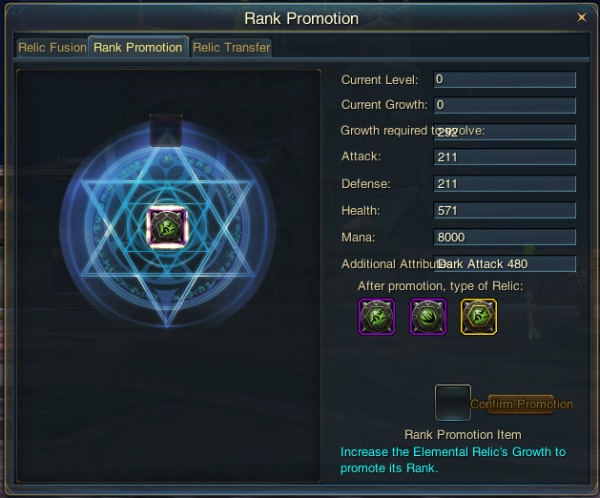 After completing the Elemental Relic Questline, you will be given a new ability to add to your action bar. Selecting this ability opens the relic fusion UI, where you can feed lesser relics into your favorite relic to grow it even stronger. After leveling up your Relic you will be able to promote it to even better levels of quality, if you're lucky, you may just walk away with a legendary quality Relic!
Soulforce Trinket Upgrades
Your Soulforce Trinkets are getting a bit of a makeover! Now you can take your Soulforce Trinkets to any armorer or blacksmith, and with the right items to turn in, can upgrade them to Epic and even Legendary levels of quality!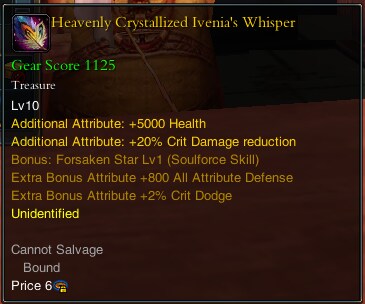 To upgrade your trinkets, you must find special items, Windless Wind, Earthless Earth, and Fireless Fire. These items you can gain by accepting and completing quests from Allyia in Freedom Harbor. Her tasks are daunting, but the rewards you will reap from your upgraded trinkets will be immeasurable!
We hope you enjoyed this look into Forsaken World: Homecoming! When we finally open the gates to Freedom Harbor, guides and more will be available for you to get started on your journey! Good luck adventurers!
---
What do you think about the upcoming expansion? Share your thoughts with us in our official Forsaken World forum!