What is a fragrant, beautiful way to say "I think you're wonderful" to another person? No, not diamonds, but flowers! With the newest update, Dysil's Wrath, players will be able to express their feelings easily in-game and also have a chance to receive prizes too!
Introducing: The Flower List!
Buy a bouquet of flowers from the Eyrda Boutique, then send flowers to your friends! Send the most and whole world will know the power of your friendship.
However, not only the givers, but also the receivers will be able to gain recognition, with the top 10 male and female flower receivers winning special prizes!
To send flowers to your friend, simply right click on their name in chat or on their character portrait, select "Social," then select "Send Flower." Enter your message into the window that appears and broadcast it to the world! Share your affections, and make your friends feel special! This social interaction is not gender specific, so share the love among your male and female friends freely!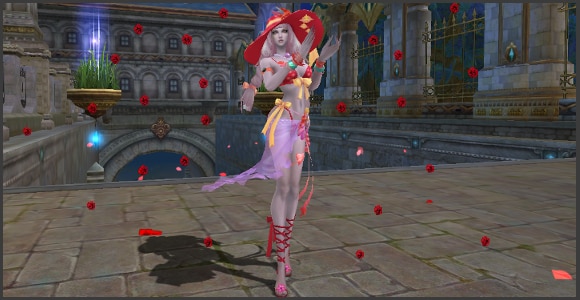 Remember, it's not about the flowers, but the feeling behind them. Being recognized by your friends for the whole server to know is a very kind honor and will go a long way toward brightening everyone's day!
Who will you send flowers to?
Find out more about this new system in the coming update: Dysil's Wrath!