Greetings, Champions!
Supervillain Onslaught is now LIVE! This new content update for Champions Online puts you in the role of a hero transformed into a powerful supervillain via an Onslaught Device, or a brave Guardian trying to defend against the rampage!
To get started, go to Millennium City with a level 10+ hero. You will be granted a mission to investigate the mysterious Onslaught Agents showing up around the city. The Onslaught Agents will tell you everything you need to know to get started!
Onslaught villains can earn Villain Tokens by taking out Guardian heroes and Onslaught targets around Millennium City. These can be used to purchase powerful gear and powers for your hero. Guardian heroes can earn Guardian Tokens by battling the Onslaught Supervillains whenever they show up, which can be used to unlock Onslaught Villains to play and Onslaught Play Tokens.
Subscribers get a free Supervillain Onslaught device daily! Log on to Champions Online to start your villainous rampage!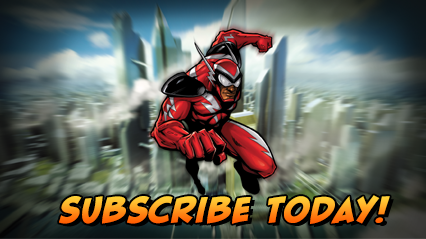 Charge ZEN now and pick up the latest items on the C-Store, or upgrade to Gold and get bonuses including freeform power selection, Gold costume sets, and Veteran Rewards!
Want more game details and screens? Like Champions Online on Facebook for more fan-exclusive content and follow us on Twitter – tweet us your questions!