FoxbatCon has begun, heroes! The premier convention in honor of the most handsome (and dashing) (and daring) (and intelligent) ne'er-do-well in Millennium City and television history has returned. For a limited time, you'll be able enjoy all the cosplay, earn exclusive costume pieces, and more.
Come down to Renaissance Center and meet the stars of the 1960s Foxbat TV show. Special Guest of Honor: Foxbat himself! (If anyone knows the current whereabouts of Foxbat, please contact the information desk immediately.)
Renaissance Center is filled with Foxbat fans, cosplayers, and of course the stars of the hit TV series: Matt Hunt, Jeff Hill and Foxbat himself.
FoxbatCon Schedule
03/26/15 - Daily Mission: Foxbat Hunt Activates
04/01/15 - Mission: The Real Foxbat Activates
04/09/15 - FoxbatCon Ends
04/16/15 - FoxbatCon Merchants Take Off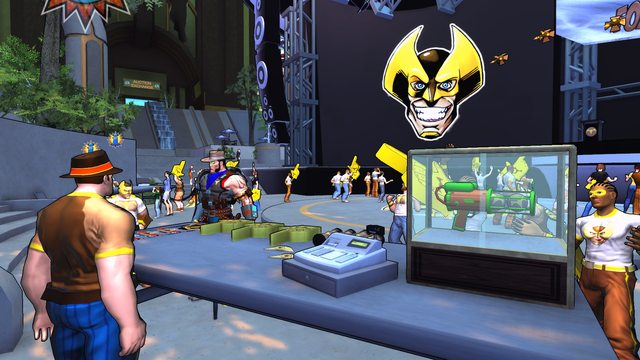 FoxbatCon Main Activities
Daily Mission: Foxbat Hunt - Complete the mission daily and score 63 Foxbat Creds!
Mission: The Real Foxbat - Complete the mission and gain 207 Foxbat Creds! [Available starting 4/1]
Turn in a Foxbat IOU to Matt Hunt - Enjoy a reward of 100 Foxbat Creds! [Note: This is only usable once, so if you did this last year, another IOU won't get you Cred.]
FoxbatCon Swag Bags - Slay enemies, and with a little luck, get 2-5 Foxbat Creds out of the swag bags!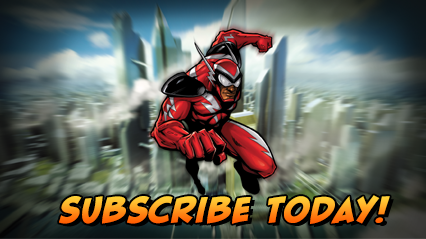 Charge ZEN now and pick up the latest items on the C-Store, or upgrade to Gold and get bonuses including freeform power selection, Gold costume sets, and Veteran Rewards!
Want more game details and screens? Like Champions Online on Facebook for more fan-exclusive content and follow us on Twitter – tweet us your questions!