Become a Liftetime Gold Member for Just $299.99!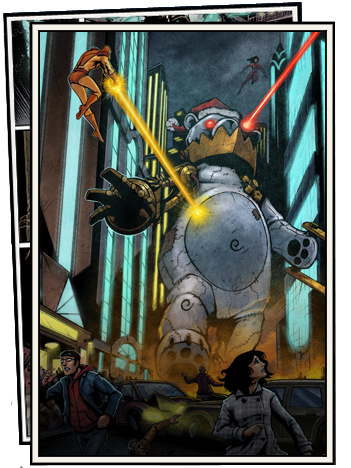 Millennium City will always need heroes, and here's your chance to commit to saving the world forever. With a Lifetime Subscription, you can play Champions Online forever, never pay a monthly subscription fee and enjoy all the benefits of Gold Membership!
But the perks of a lifetime subscription extend beyond just a great savings opportunity. We've also bundled in special features for Lifetime Subscribers as tokens of appreciation. Here are some of the benefits we've extended to our Lifetime players:
Lifetime Subscribers receive all the benefits of Gold Members in perpetuity, without ever paying a monthly fee again!
Foxbat Action Figure - A miniature version of Foxbat to accompany you in game.
Art Deco/Art Deco Future Costume Sets - Two free costume sets, original to Champions Online's launch.
Eight character slots - Create eight different heroes.
The VIP room - The VIP room in Club Caprice is restricted to Lifetime Subscribers and Champions veterans.
Exclusive costume piece - Just visit a tailor in game to add it to your current hero.
"Vanguard" Perk and title - Show off that you're committed to Champions Online for the duration.
Forum goodies - Change the color of your handle and show off that Vanguard title on the forums, too.
To purchase a lifetime subscription, simply click the "Buy Now" button below!