The dust kicks up a storm as the hot sun beats down, and the people of the world pray for water. But the water ran out long ago, after the war. War never changes. You ever felt like being a part of a post apocalypse? Well here's your chance! Next week, Champions Online unleashes the Wasteland Costume Contest! Show us your best post apocalyptic look, whether it's a dry desert, a nuclear aftermath, a world drowned in water, or anything else that suits your fancy!
We'll be doing a live streamed costume contest on May 26th, judged by some of the developers that work on Champions Online! Head to the Powerhouse Theater to participate! Judging begins at 3:30pm PT, and the contest begins at 4!
You can watch the show live on the Champions Online Facebook Page, or on our Twitch Channel!
There will be three winners and ten runners up. Here's how the prizes break down:
Our Top Three will win:
Contest Special Item Voucher
Contest Heroic Item Voucher
Contest Honorable Item Voucher
And two Dev Tokens!
Unique Title: "Shiny and Chrome"
And Ten Honorable Mentions will win:
Two Contest Honorable Item Vouchers
And two Dev Tokens!
And everyone who participates will receive the title: "Post-Apocalyptic."
The Heroic Voucher will offer you a choice of rare lockbox costumes from the past, while the Honorable Voucher will offer you a choice of rare individual costume pieces from lockboxes of the past! We'll see you at the Powerhouse Theater, Champions!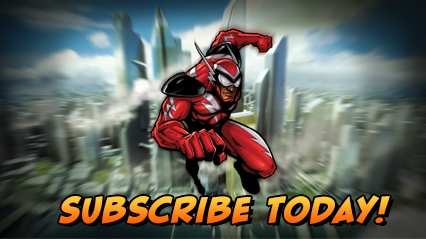 Charge ZEN now and pick up the latest items on the C-Store. Or get a Lifetime Subscription, for access to Lifetime Rewards, exclusive costumes and more!
Want more game details and screens? Like Champions Online on Facebook for more fan-exclusive content and follow us on Twitter – tweet us your questions!