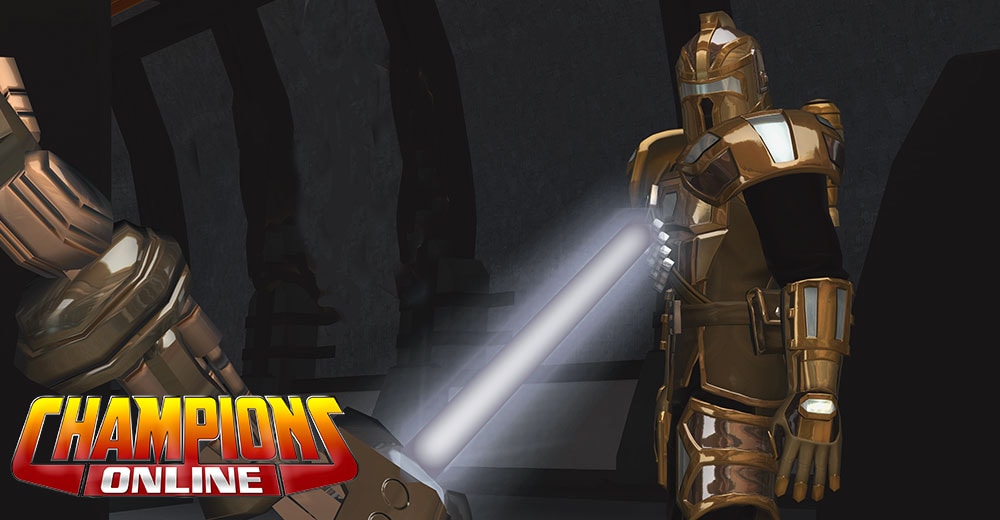 The idea of mixing up Westerns and Science Fiction is not a new one - brave human beings adventuring to a new frontier, bringing their gumption and sometimes their laser guns. And now, you can wear the armor that you might find on a brave soldier or an infamous bounty hunter in a galaxy that's really, really, not close. The Space Western Lock Box is here! Have your Way with the uninverse, and forge a path that will be Spoken about in whispers. Find out what's in the box below!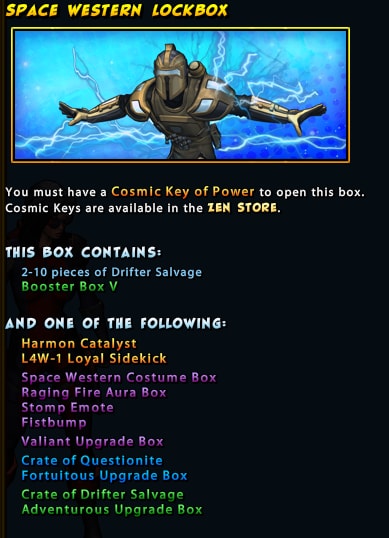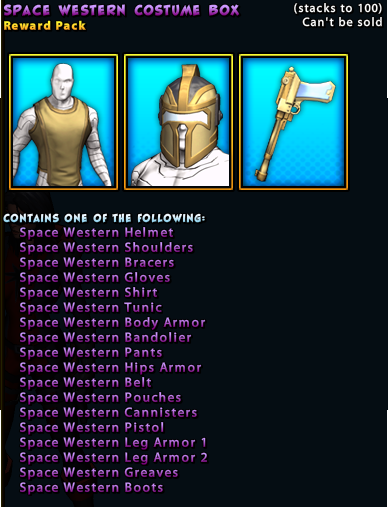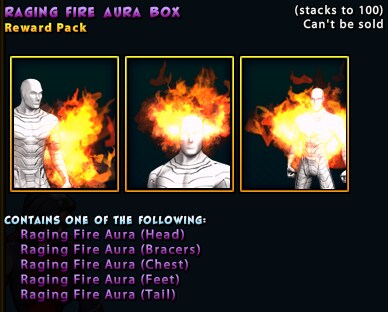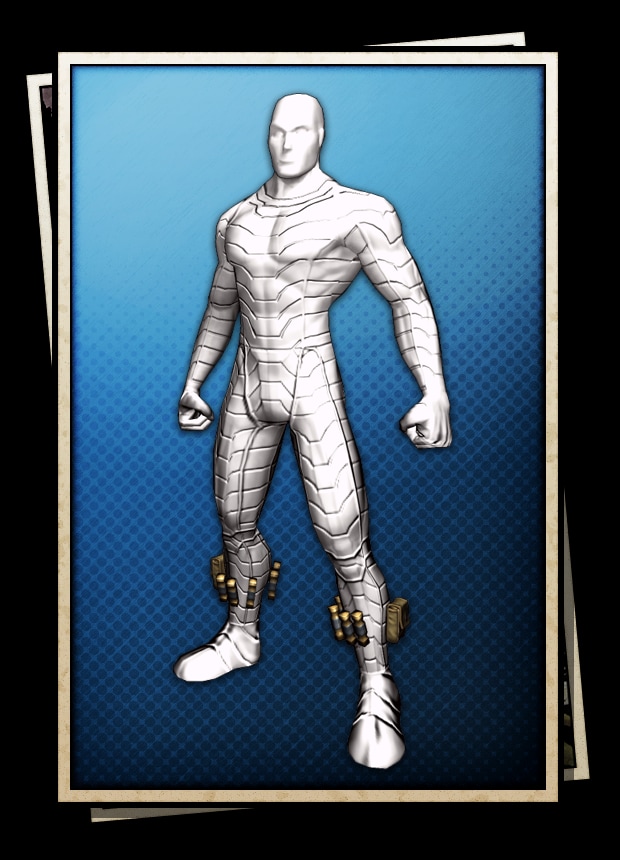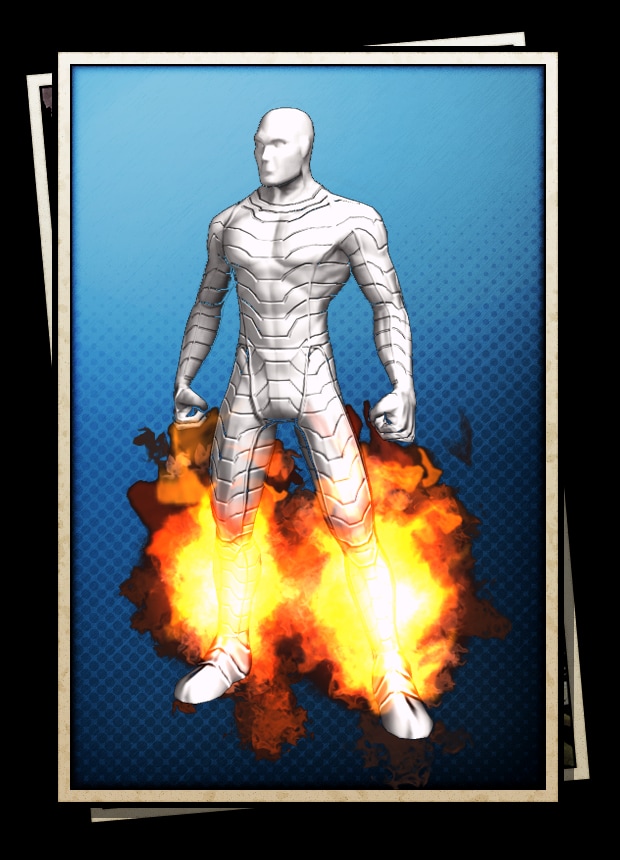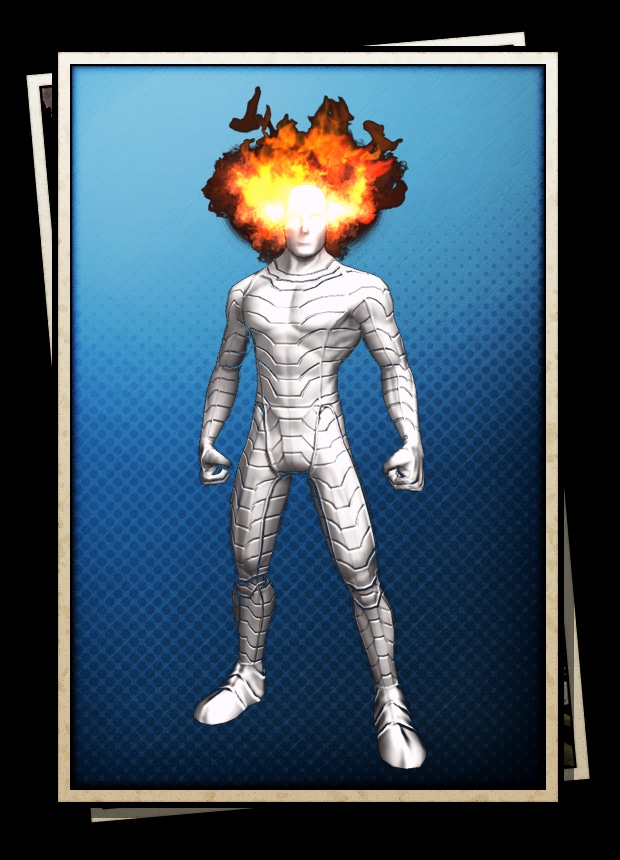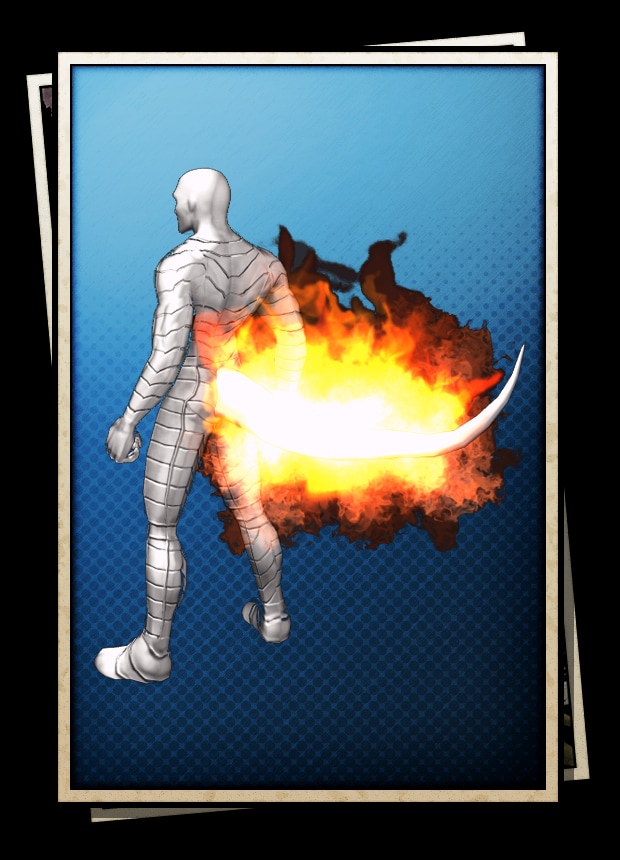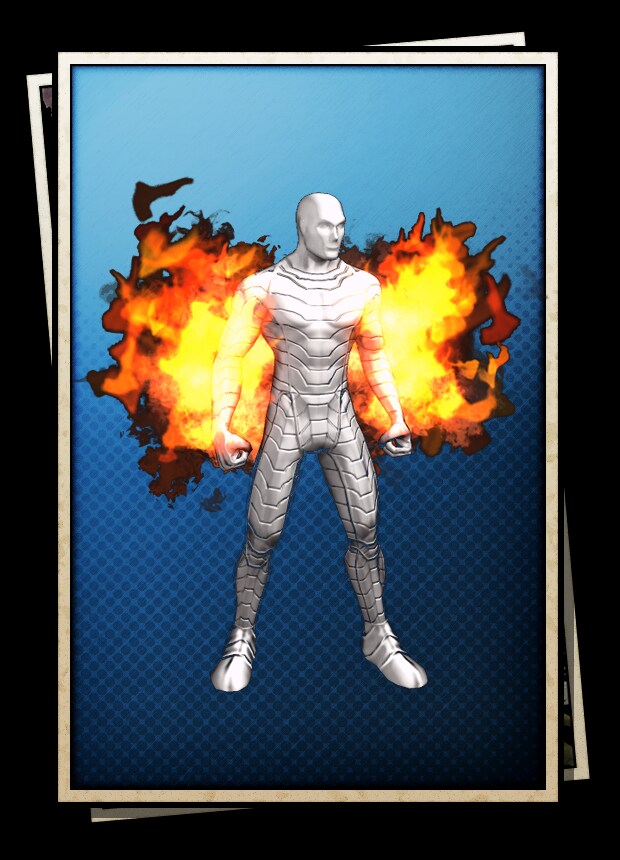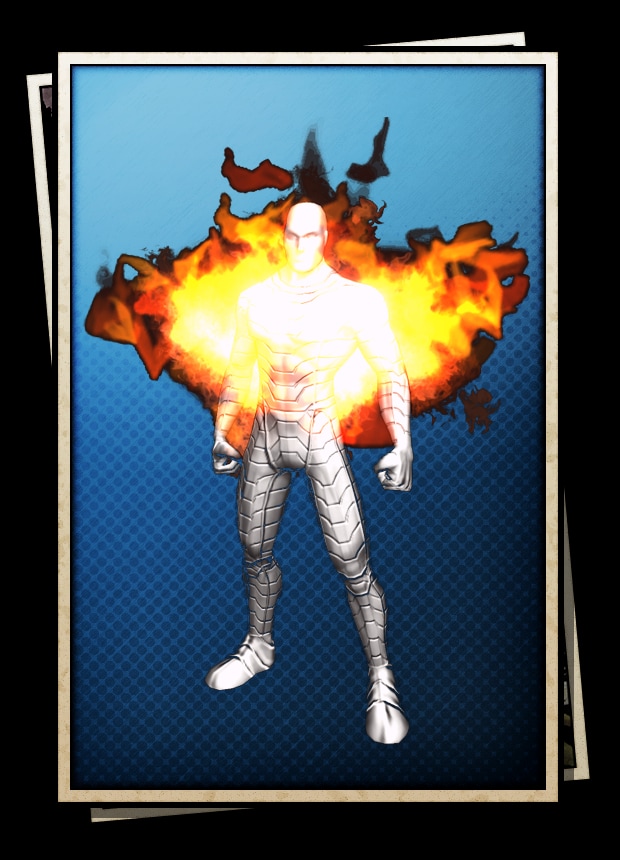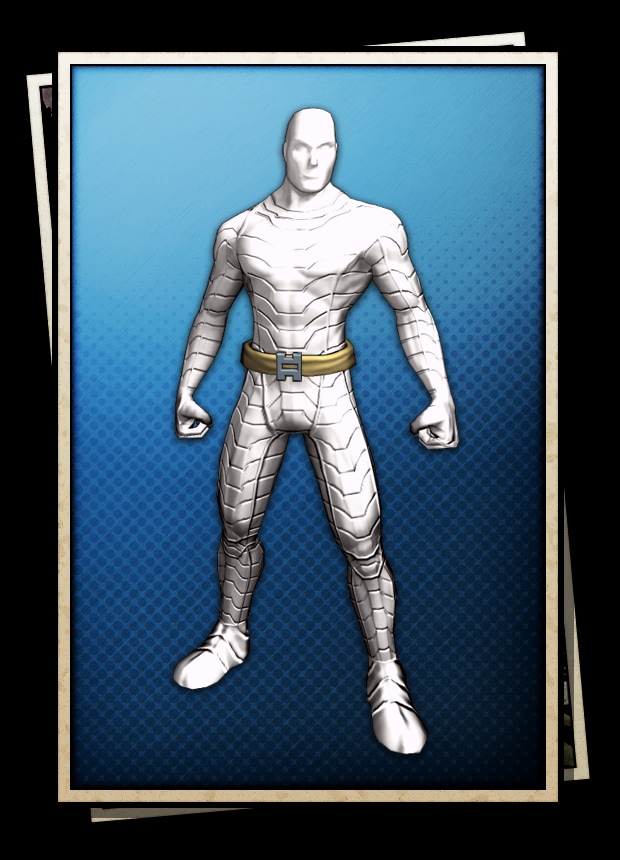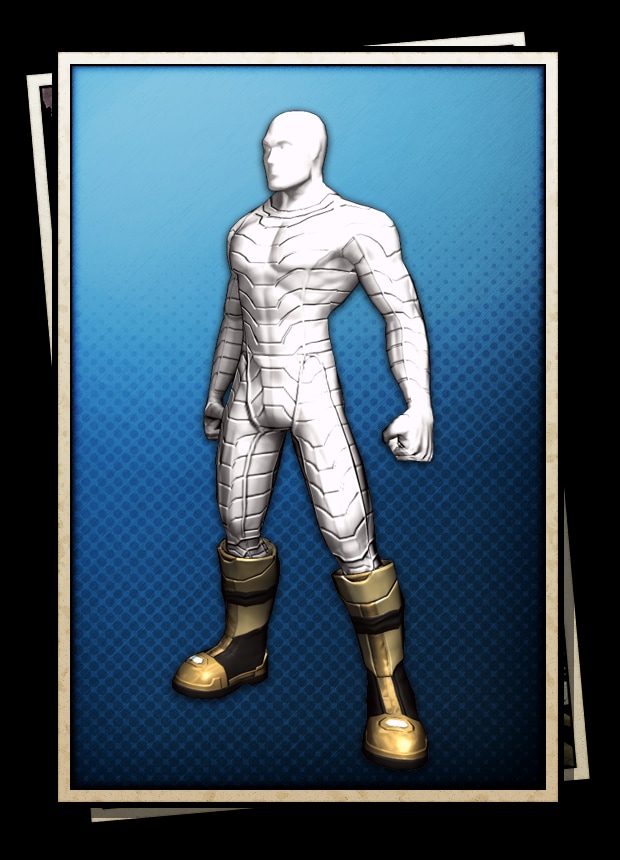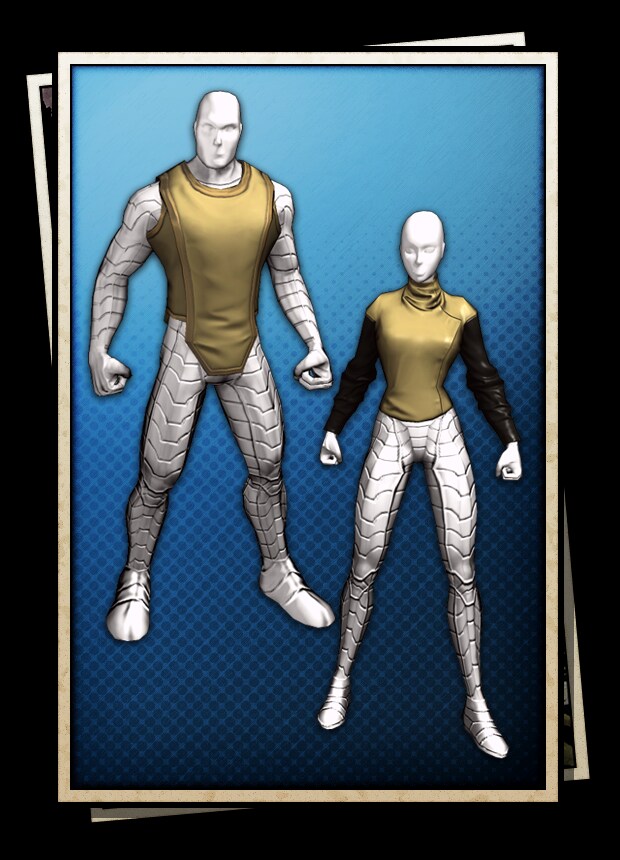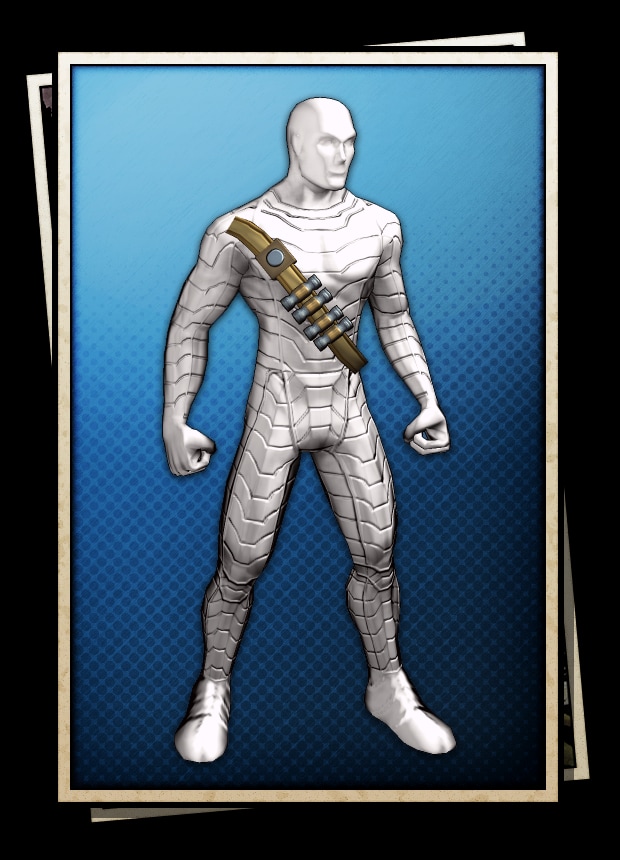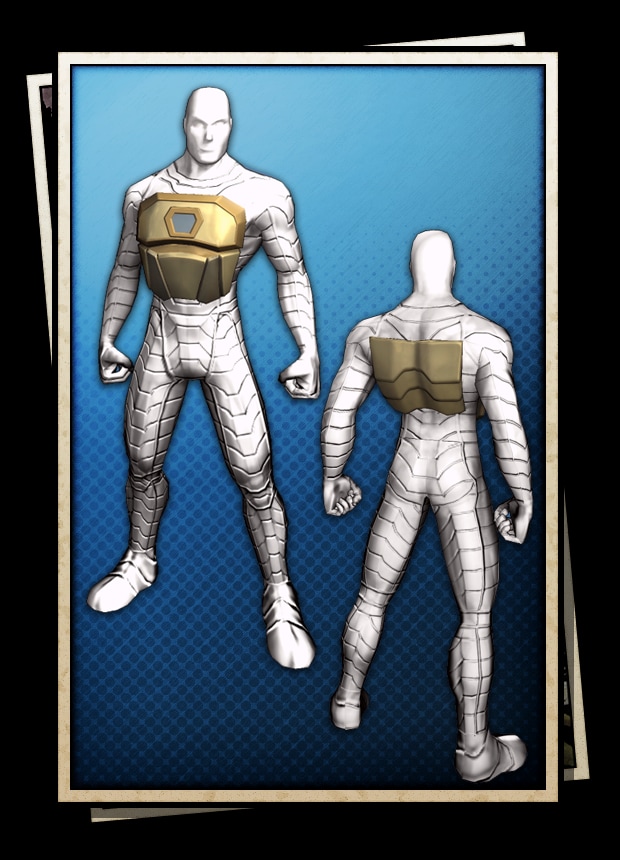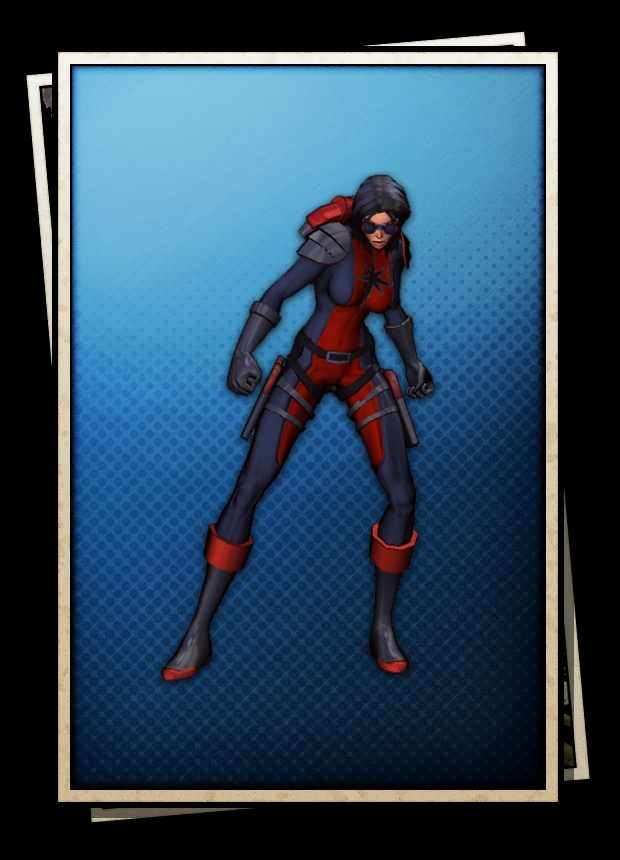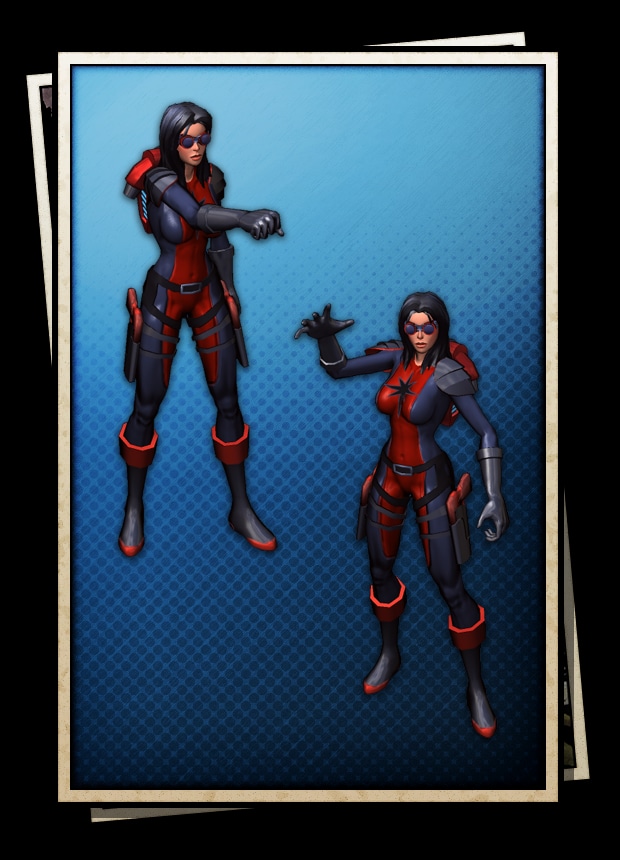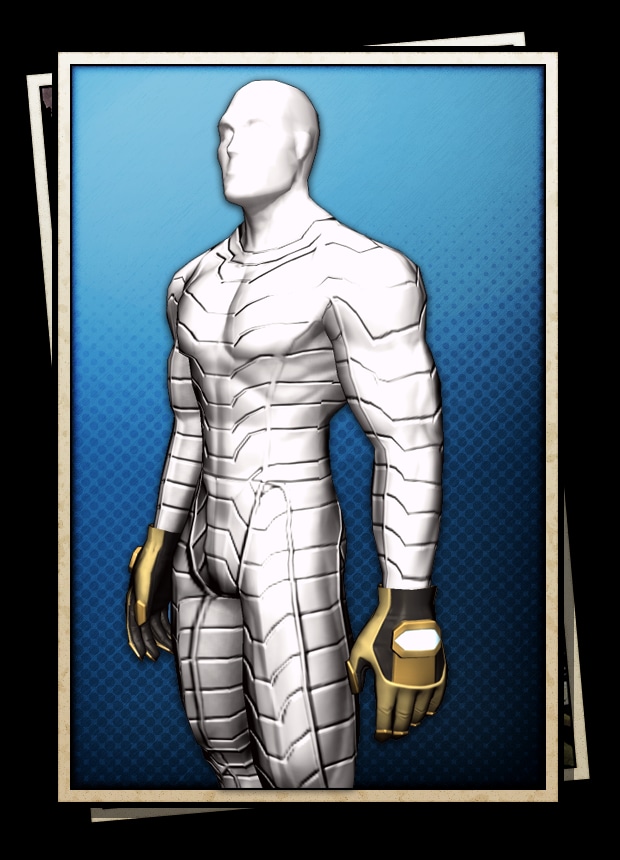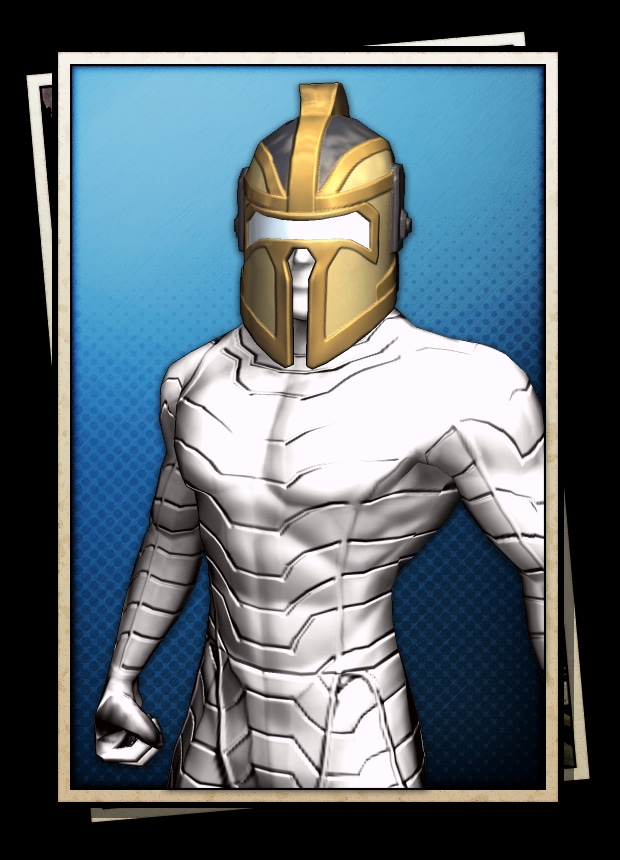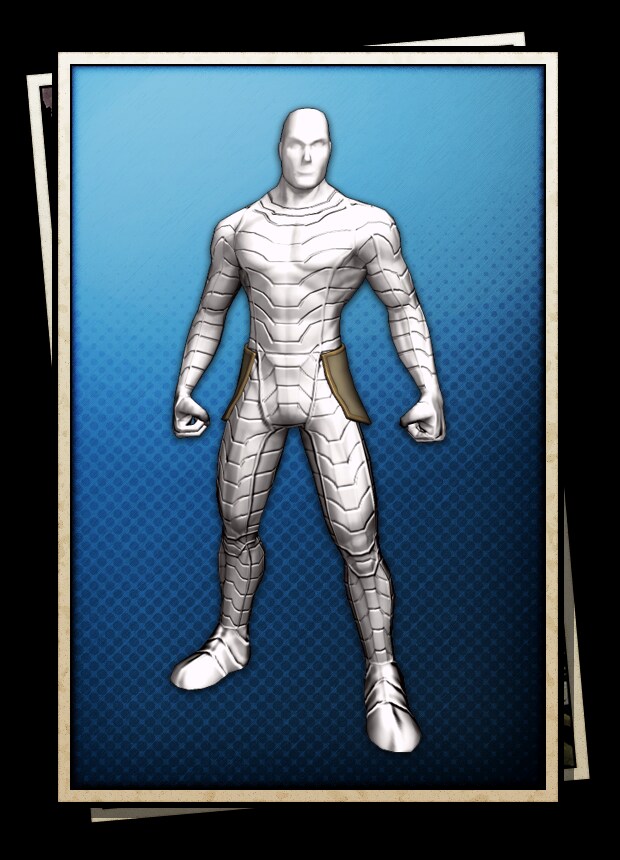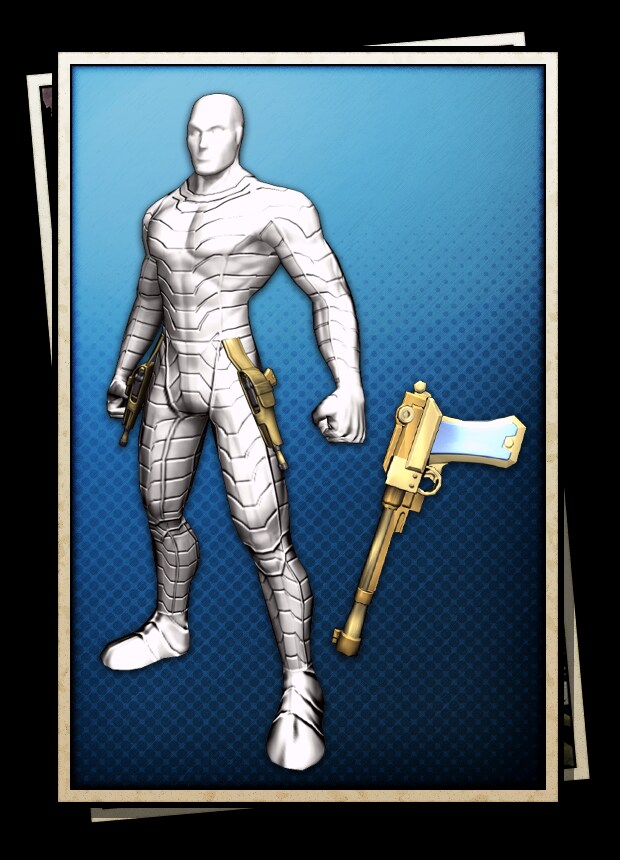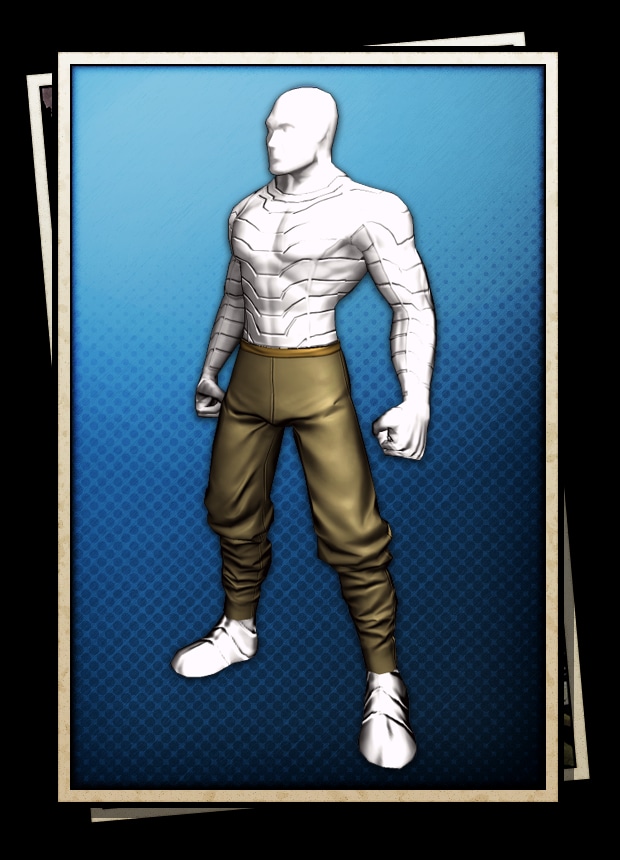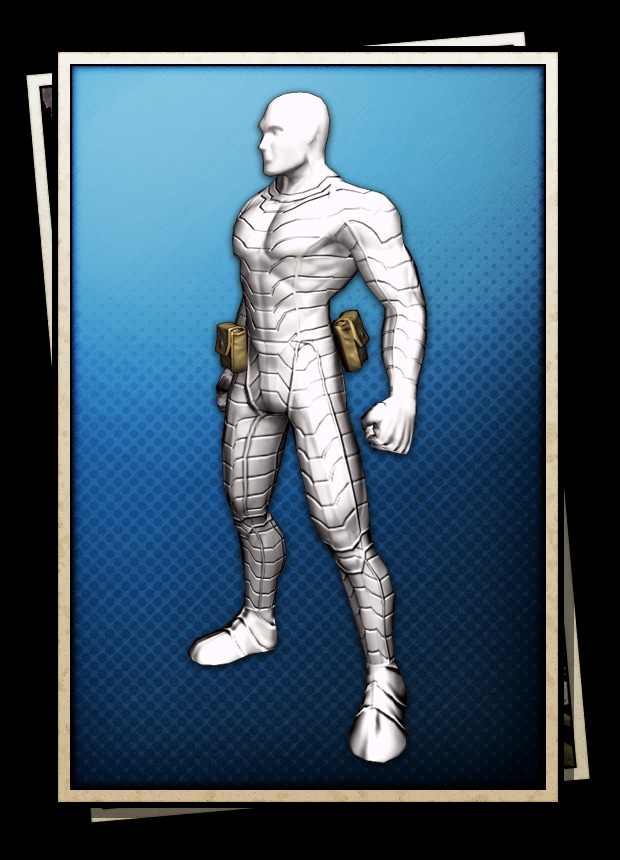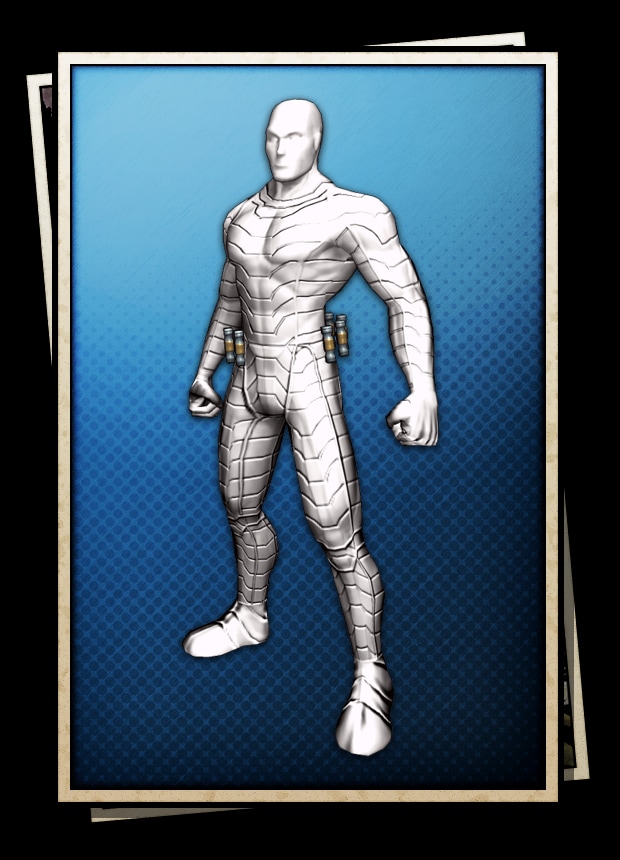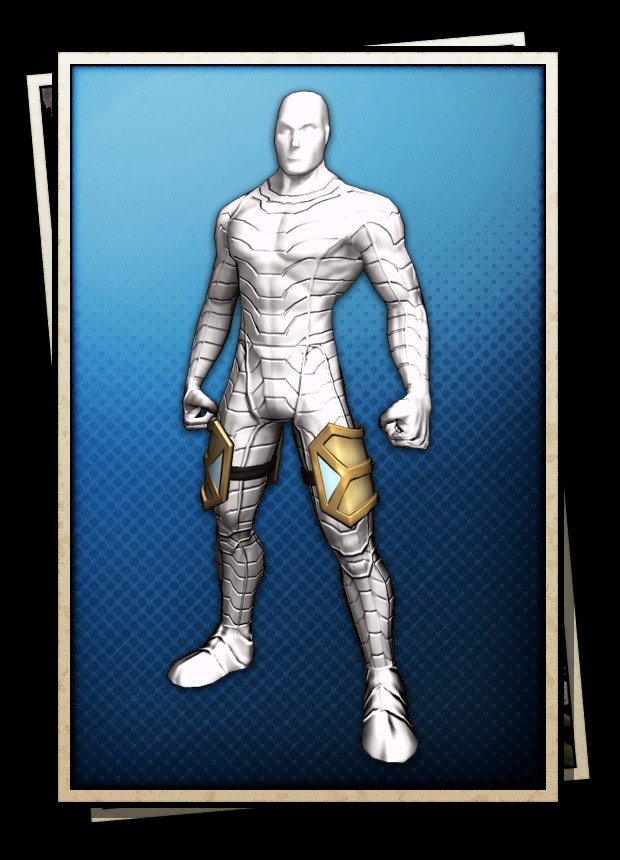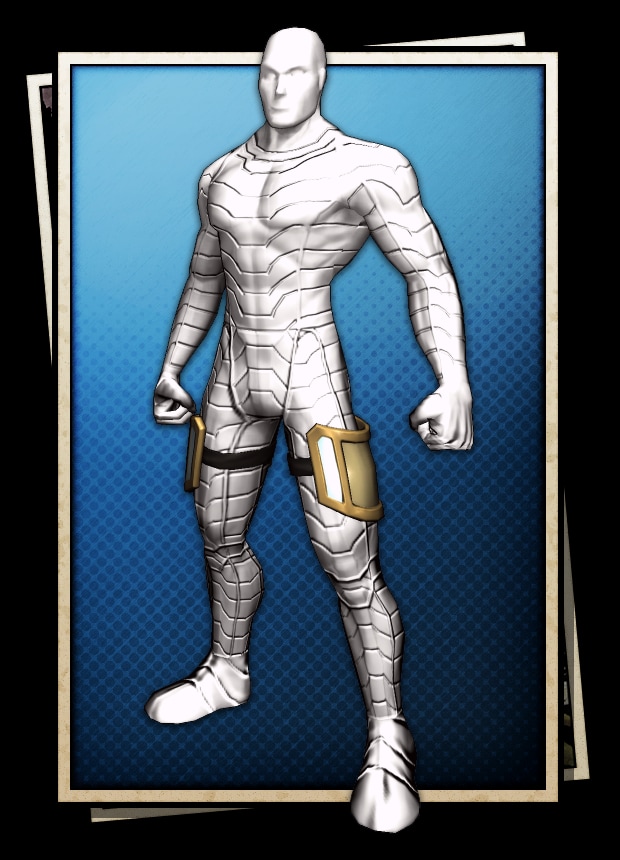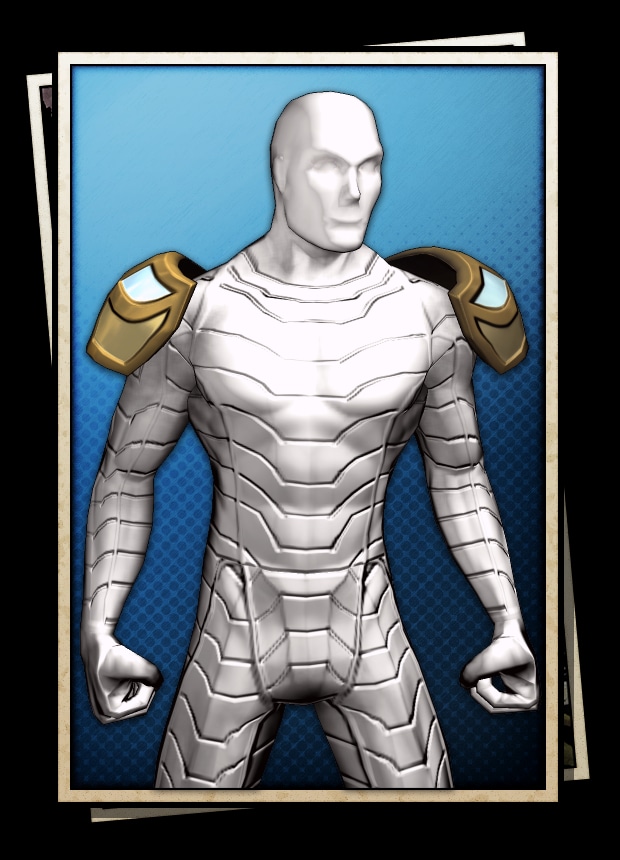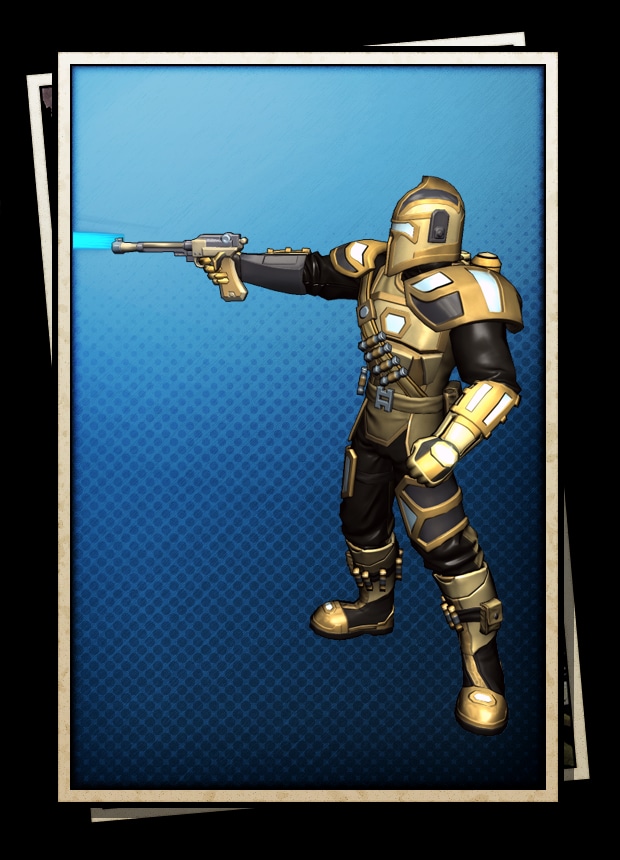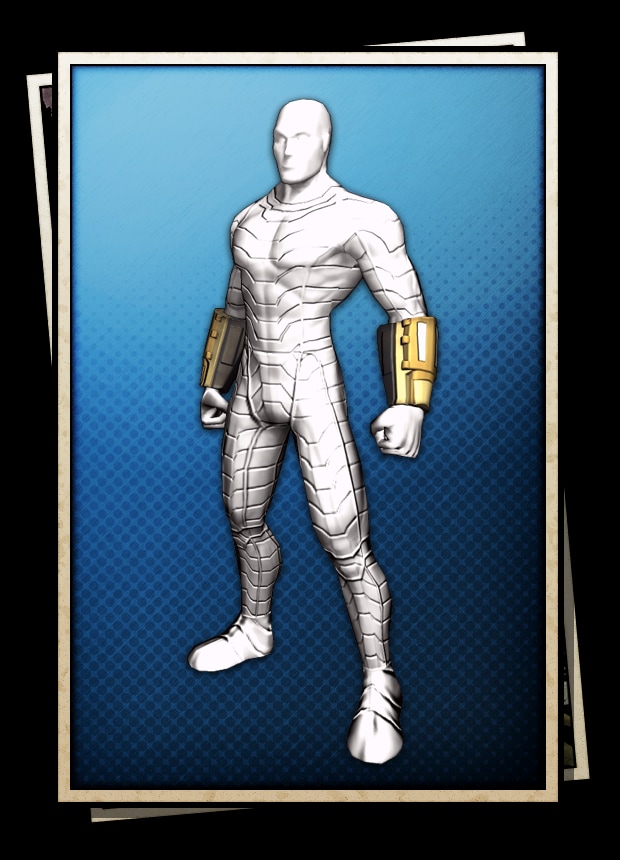 And, purchase a brand new Key Pack to get keys and another helmet!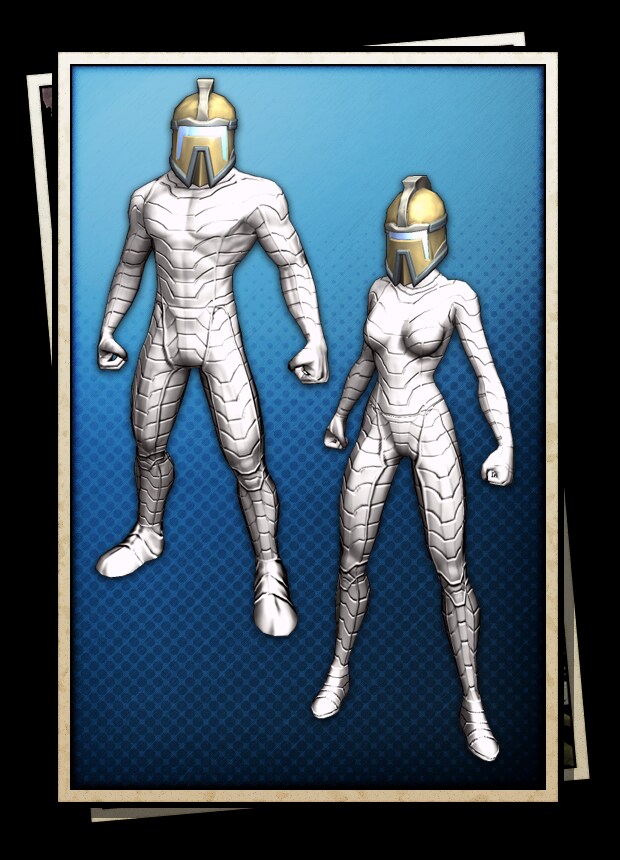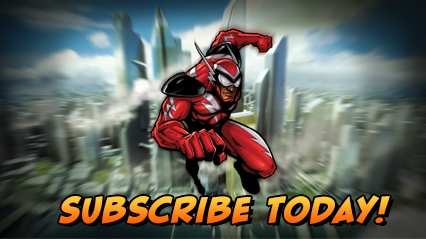 Charge ZEN now and pick up the latest items on the C-Store. Or get a Lifetime Subscription, for access to Lifetime Rewards, exclusive costumes and more!
Want more game details and screens? Like Champions Online on Facebook for more fan-exclusive content and follow us on Twitter – tweet us your questions!