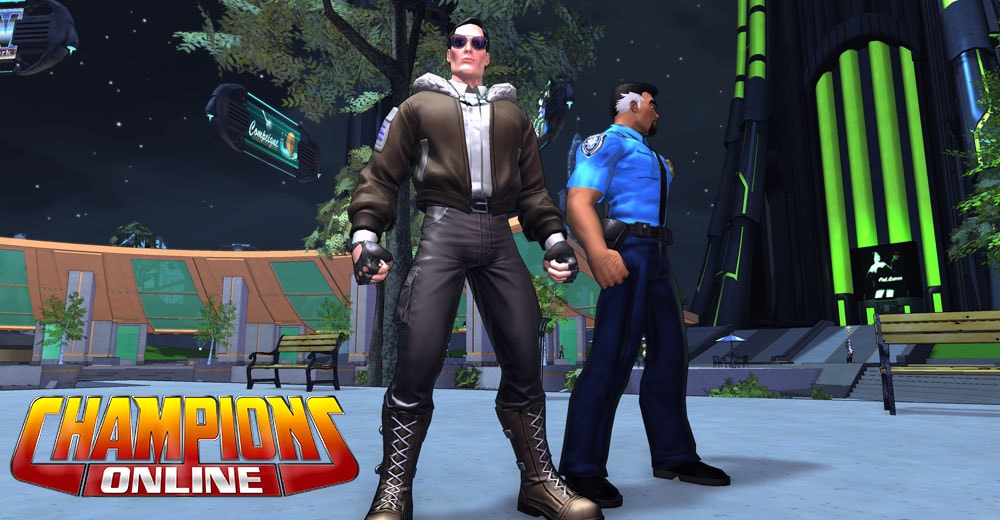 You want to pursue justice, but you also need to protect the ones you love. There's only one solution - your identity must remain a secret. You'll hide behind a mask, or a pair of glasses and a slouch, but you'll keep yourself hidden away while you fight crime. If anyone were to discover your secret, the consequences would be dire. And with that in mind, the Flashback Lock Box is here to help, as the Secret Identity Lock Box joins the Collector's Store!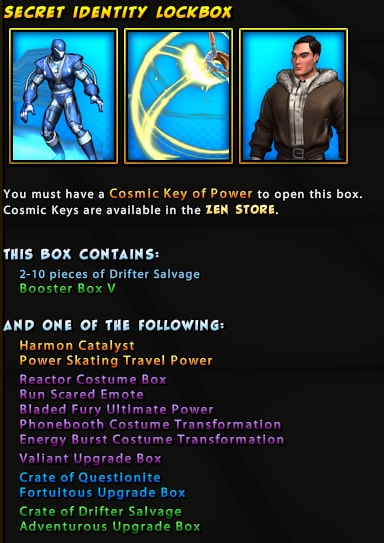 And that's not all - the following Lock Boxes will be dropping in game this week:
The Spy Lock Box
The Phantom Lock Box
The Brutal Lock Box
Enjoy, Champions, and we'll see you - oh, I guess we might see you, but we sure won't recognize you.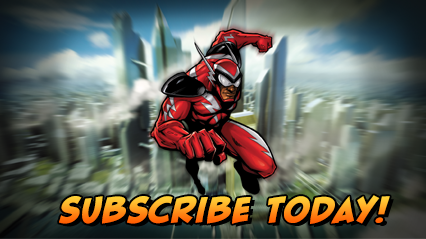 Charge ZEN now and pick up the latest items on the C-Store. Or get a Lifetime Subscription, for access to Lifetime Rewards, exclusive costumes and more!
Want more game details and screens? Like Champions Online on Facebook for more fan-exclusive content and follow us on Twitter – tweet us your questions!