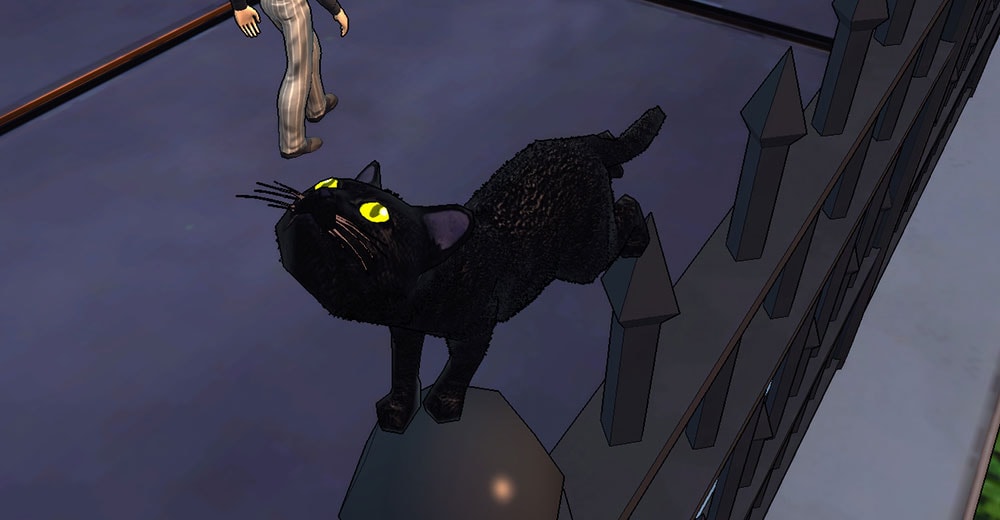 It's been nine years since the first of you took your first steps into Millenium City, and you know what that means: it's time for a party! Starting on August 30th, we're celebrating the ninth anniversary of the launch of Champions Online, and we want you to celebrate with us! Sapphire will be throwing a concert in the middle of Millenium City with a giant cake, so make sure you join the dance party, and there will be new challenges for new rewards all month,including a new way to transform your character! It's non stop excitement every day.
But that's not all - for the first time, you'll be able to perform the most important task ever assigned to a superhero - saving cats stuck in trees! In celebration of our "nine lives," it's the purrfect opportunity to introduce a brand new mission. All over the city, you'll be able to find out feline friends, stuck in the flora and unable to escape. Rescue enough of them, and you'll get access to some exciting things we're not revealing just yet.
Stay tuned - next week we'll have more details on what to expect from the anniversary and its rewards! We'll see you in game, Champions!