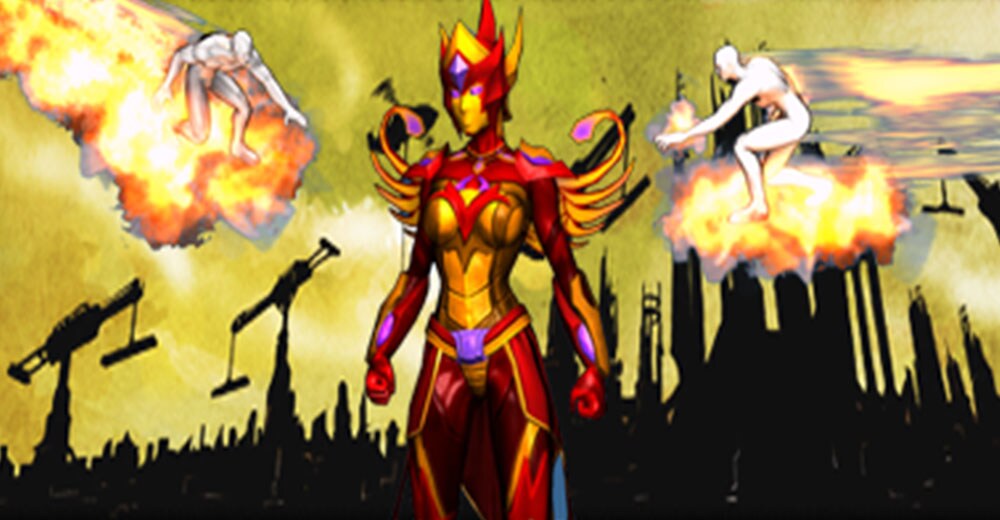 The winter months are closing in, but Millenium City is just starting to heat up! Starting this week, Champions Online players will have access to the brand new Blazing Lock Box and Scorching Key Pack! The Blazing Lock Box adds tons of new costume pieces, a new travel power, a new Ultimate Power, and two new Emotes to Champions Online! Check out the details: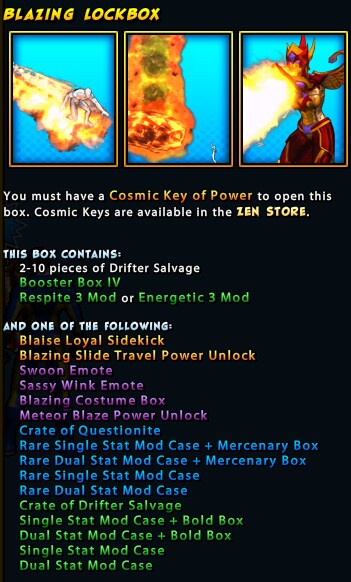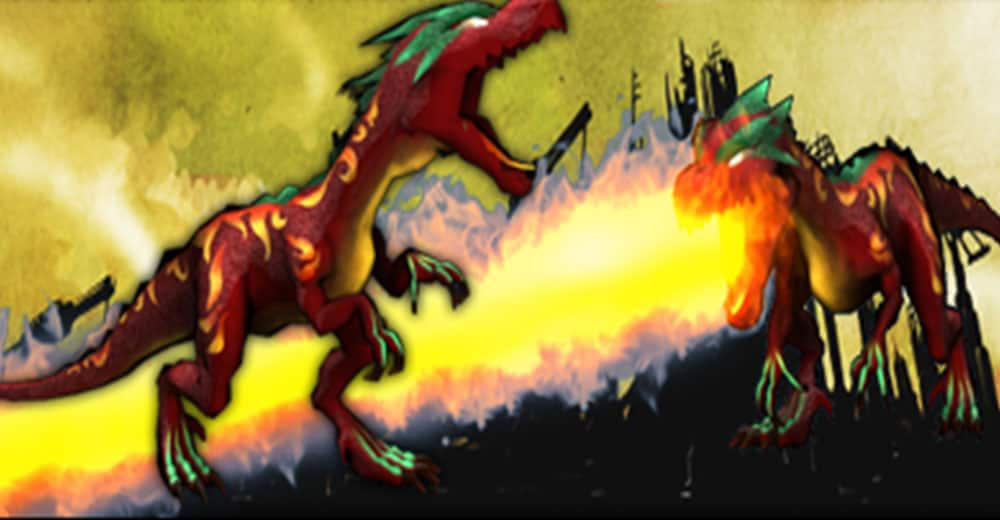 But that's not all! The Scorching Key Pack is now available for purchase, which gives Champions access to a Rex sidekick, a Rex action figure, 3 Triumphant Recoveries, 10 Healing Devices Plus, 10 Energy Surges Plus and 20 keys. It's a heck of a bargain for all of that fiery goodness! Don't miss out!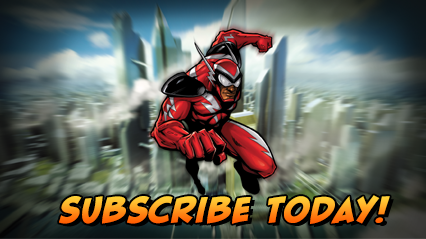 Charge ZEN now and pick up the latest items on the C-Store, or upgrade to Gold and get bonuses including freeform power selection, Gold costume sets, and Veteran Rewards!
Want more game details and screens? Like Champions Online on Facebook for more fan-exclusive content and follow us on Twitter – tweet us your questions!