First fishmen, then aliens, and now an undead invasion! Millennium City can't catch a break, and UNTIL is calling for help from all heroes -- the Bloodmoon event has returned!
In celebration of an actual 'blood moon' lunar eclipse, we're bringing back the Bloodmoon Event for this weekend only (and a few days next week too). The event runs from 3PM PDT Friday 4/11 until 10 AM PDT on Wednesday, 4/16. Be sure to take a short break on Tuesday 4/15 to check out the real 'blood moon' lunar eclipse.
The Bloodmoon has risen, painting Millennium City red with its deathly light. The Undying Lord Takofanes is sending his undead army against the living, and heroes are needed to stand against them. Can you survive the onslaught of his undead minions, including the trapped souls of heroes who died during the Battle of Detroit?

During this event, you'll be able to get a ton of special perks and collect ghoulish action figures. The Bloodmoon will only last for this weekend, from Thursday 3:00 PM PDT 4/11 until Wednesday 10 AM PDT 4/16, so get in there and help defend the city!
Charge ZEN now and pick up the latest items on the C-Store! Upgrade to Gold and get bonuses including freeform power selection, Gold costume sets, and Veteran Rewards!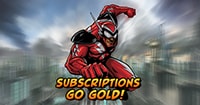 Want more game details and screens? Like Champions Online on Facebook for more fan-exclusive content and follow us on Twitter – tweet us your questions!