Hello, Champions!
As of, June 23rd, 2016, there has been a massive tailor category overhaul! Over the years, the costume creator has gotten a bit disorganized and the goal was to trim down the unnecessary costume categories to make finding and creating costumes a whole lot easier.

So what does this all mean? Now, when you enter the tailor you can see these drop down menus.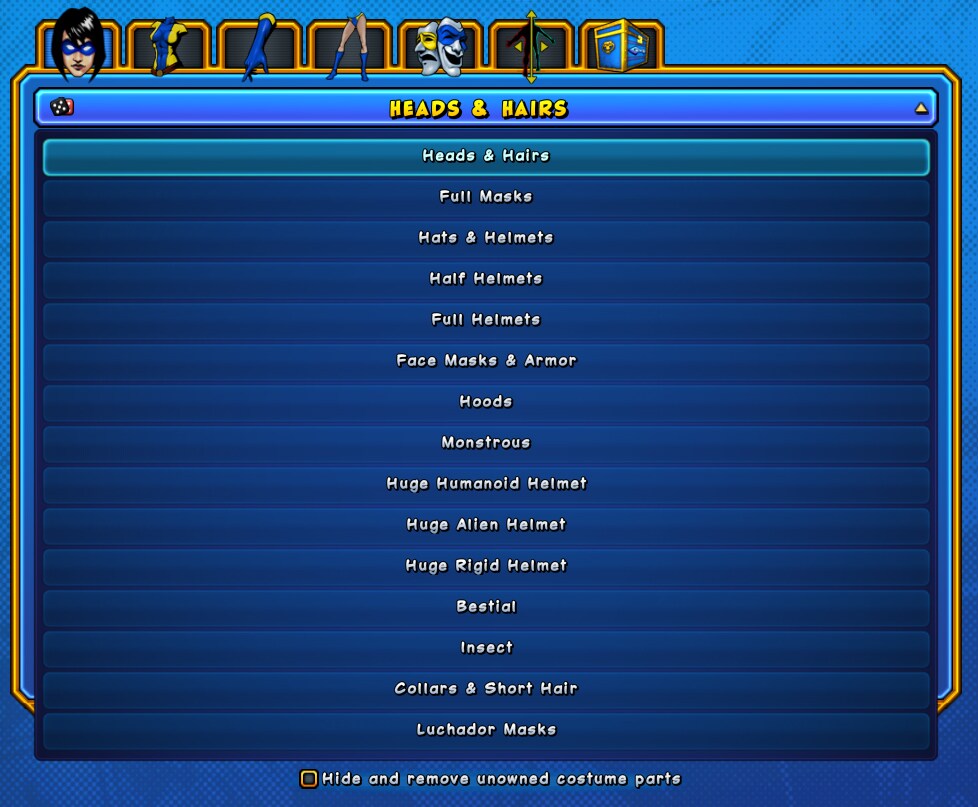 These are costume categories and are meant to contain a selection of costumes pertaining to a certain theme. For example, the Jacket category is only supposed to contain jacket chest wear pieces. Over time, a lot of costumes were placed in incorrect categories which has been making it more difficult to find the costume you want. Not anymore!

As you can see, we have quite a few categories for heads and don't need that many. With the revamp the head categories have been condensed into this: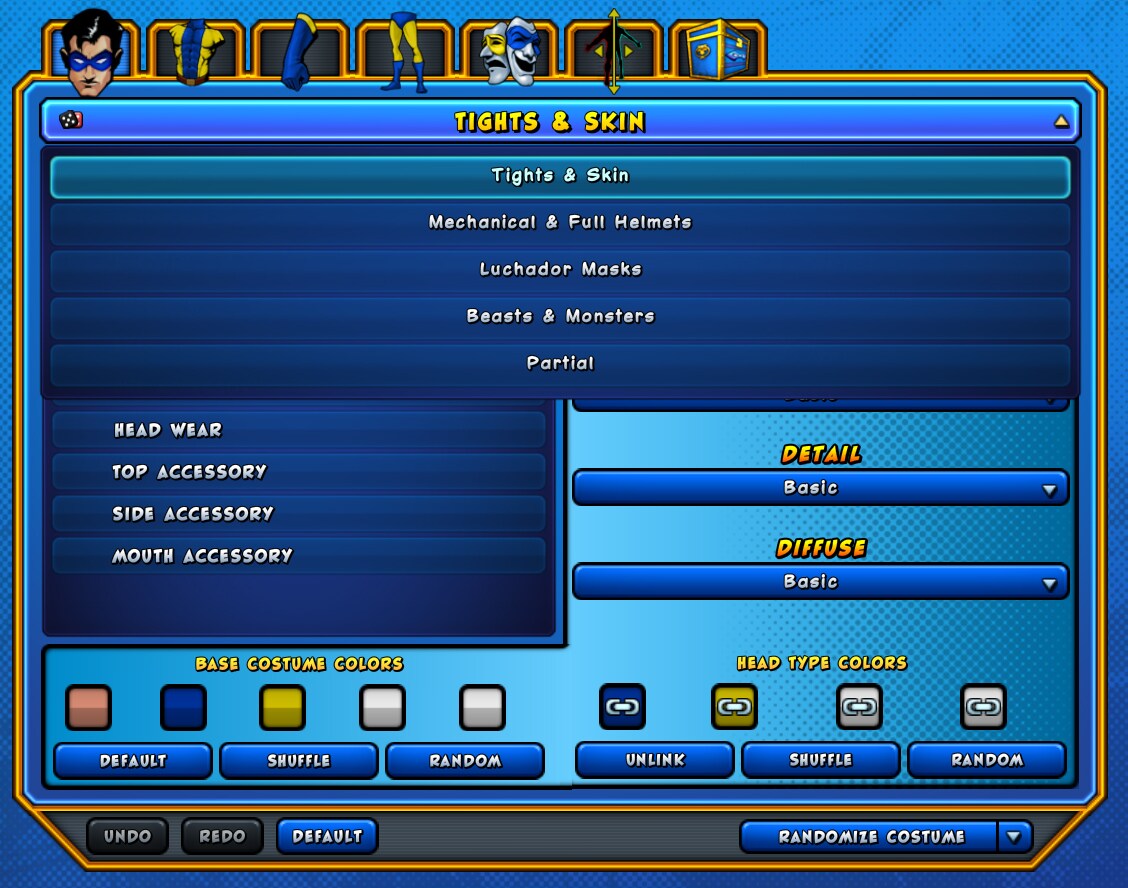 A lot less daunting to look at. We've also normalized what types of costumes you can use in each category. For example, various Eye Accessories were not included in some Categories. With this update most of the costume pieces will be available in each category. We also removed costume restrictions like not being able to wear belts and hipwear at the same time.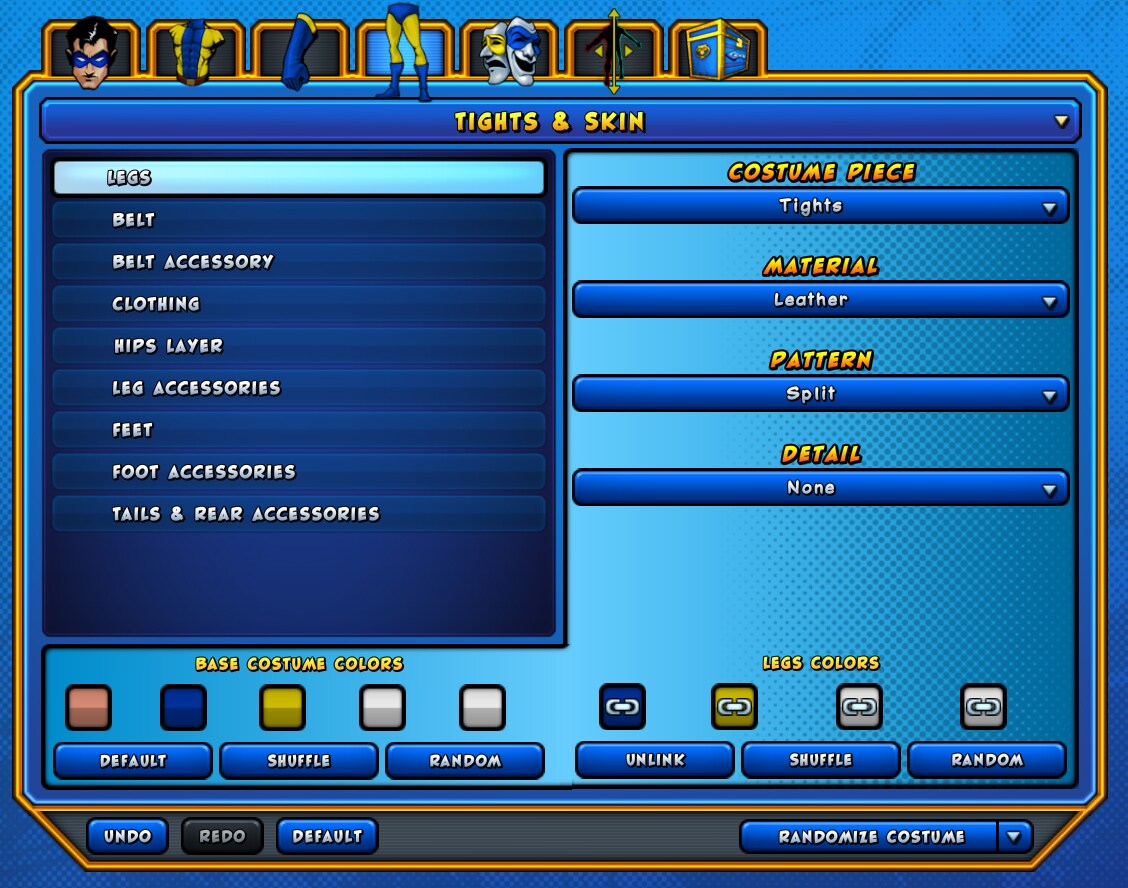 Because we are removed unnecessary categories when you enter the tailor after this update there's a chance you may have to reapply some of your costume pieces to your character. This will only occur when you enter the tailor otherwise your character's look will remain untouched.

This update launched on June 23rd, 2016 and the tailor fees have been temporarily removed so players can fix up their look.

Overall the tailor has a lot more freedom and easier navigation. If you're a Gold member you can go check out this update on PTS!

Happy costuming, Champions!
-Kaiserin