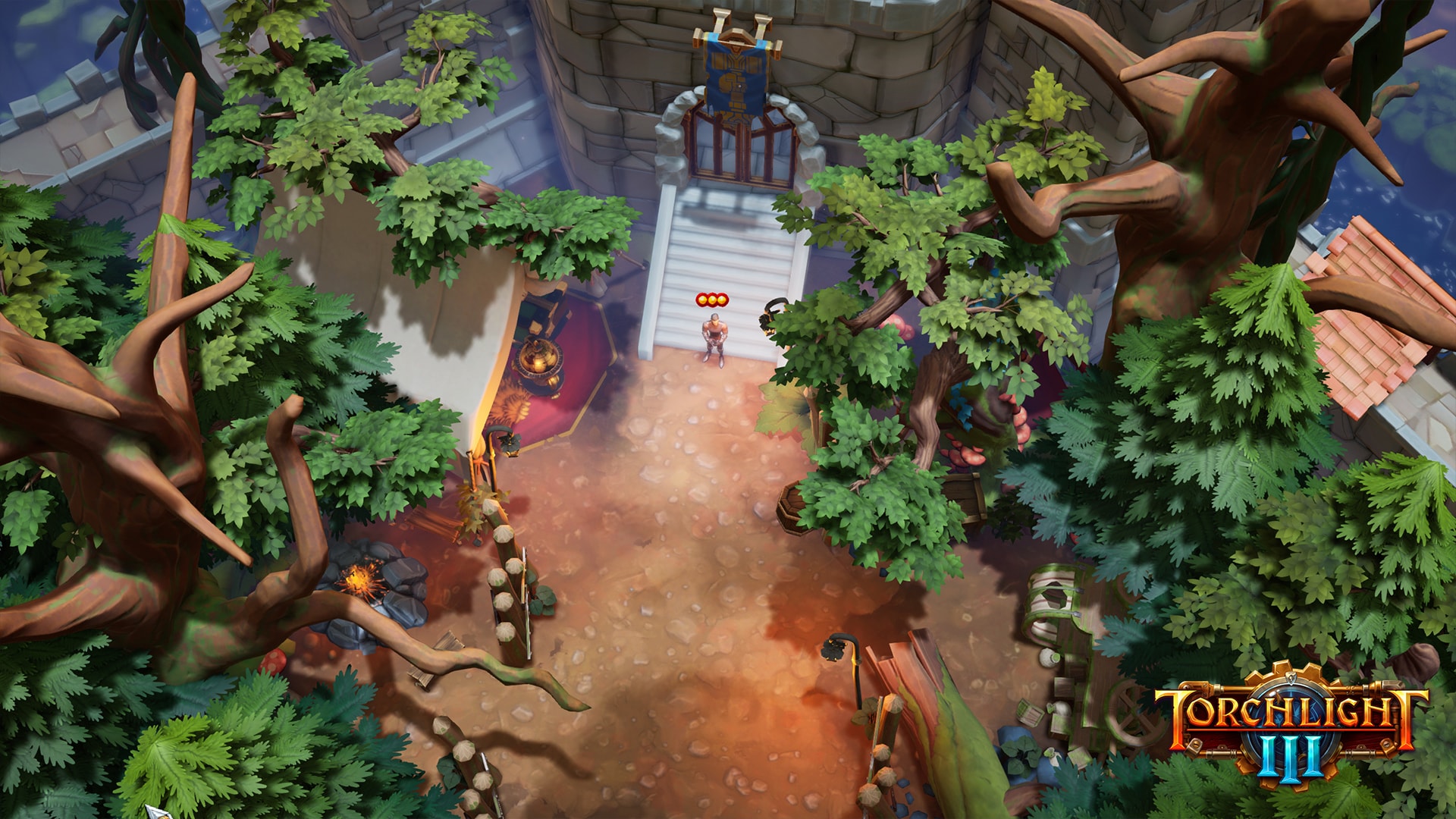 In Torchlight III, every adventurer earns their own fortress in the frontier — a customizable, personalizable plot of environmental expression. Explore the freedom of creating both form and function as you place decorative set pieces alongside gameplay enhancing buildings. The possibilities are endless!
Create an Estate
Forts are your personal mark on the world. Each will truly be unique and the resources are in your hands. The interior can be customized with a wide variety of cosmetic objects. Plant a lush garden, make a monument to your success, or memorials to the thousands of Goblins that stood in your way. Build a path… or don't! The choice is yours. Forts are instantly ready to customize when unlocked early in Act I of Torchlight III. But first, you'll have to claim your Fort from a local Goblin tribe. Experience the thrill of your own pest control adventure!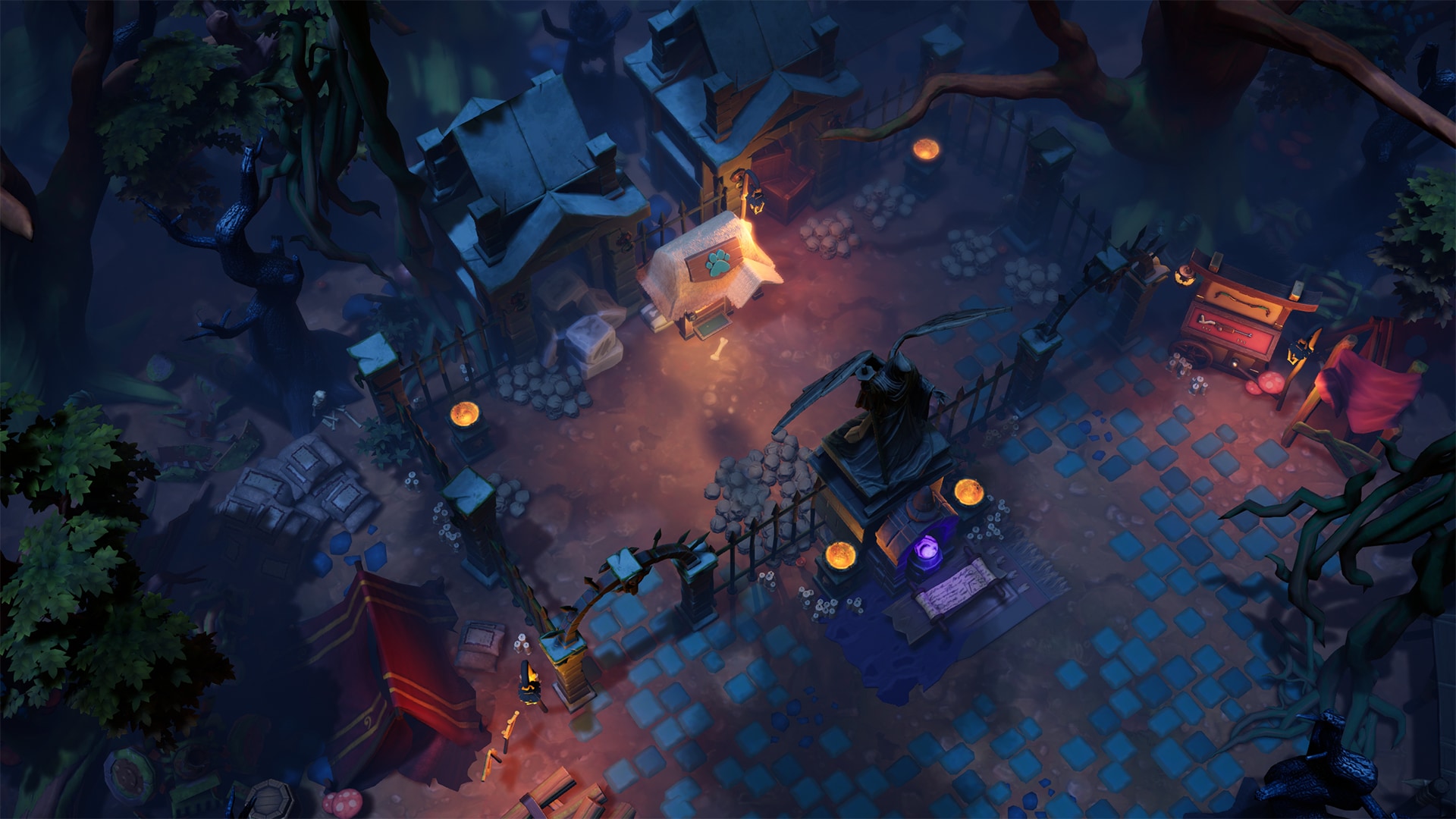 Objects you craft or earn can be placed anywhere at any time you want within your Fort's protective walls. You have the tools to position them in the direction you want them to face, stack them inside of each other, and freely move them around your plot. Once an object has been crafted, it's yours for good! Place it right away, or store it in the Fort Inventory to use later.
Your fresh Fort comes equipped with a load of assets already in place, ready for you to reorient as you see fit. New decorations can be unlocked by adventuring out in the world. Some are given as quest rewards, but most are awarded by progressing through Contract tiers. There's even a special Contract designed to provide you with the most Fort cosmetic bang for your buck. Check out some the awesome cosmetics you can craft:
Leave A Legacy
Any adventurer can encounter your Fort while journeying through the frontiers, and likewise you will encounter theirs. They're the perfect place to enhance your characters, show off your loot and collections, store items, and visit with party members. Some structures are interactable and will serve invaluable to your character's growth and progress throughout the game. Place stations that other players can interact with like a beautiful Luck Tree to bestow its blessing on fellow fortune-seekers or an alluring Enchanting Station to share your rarest recipes.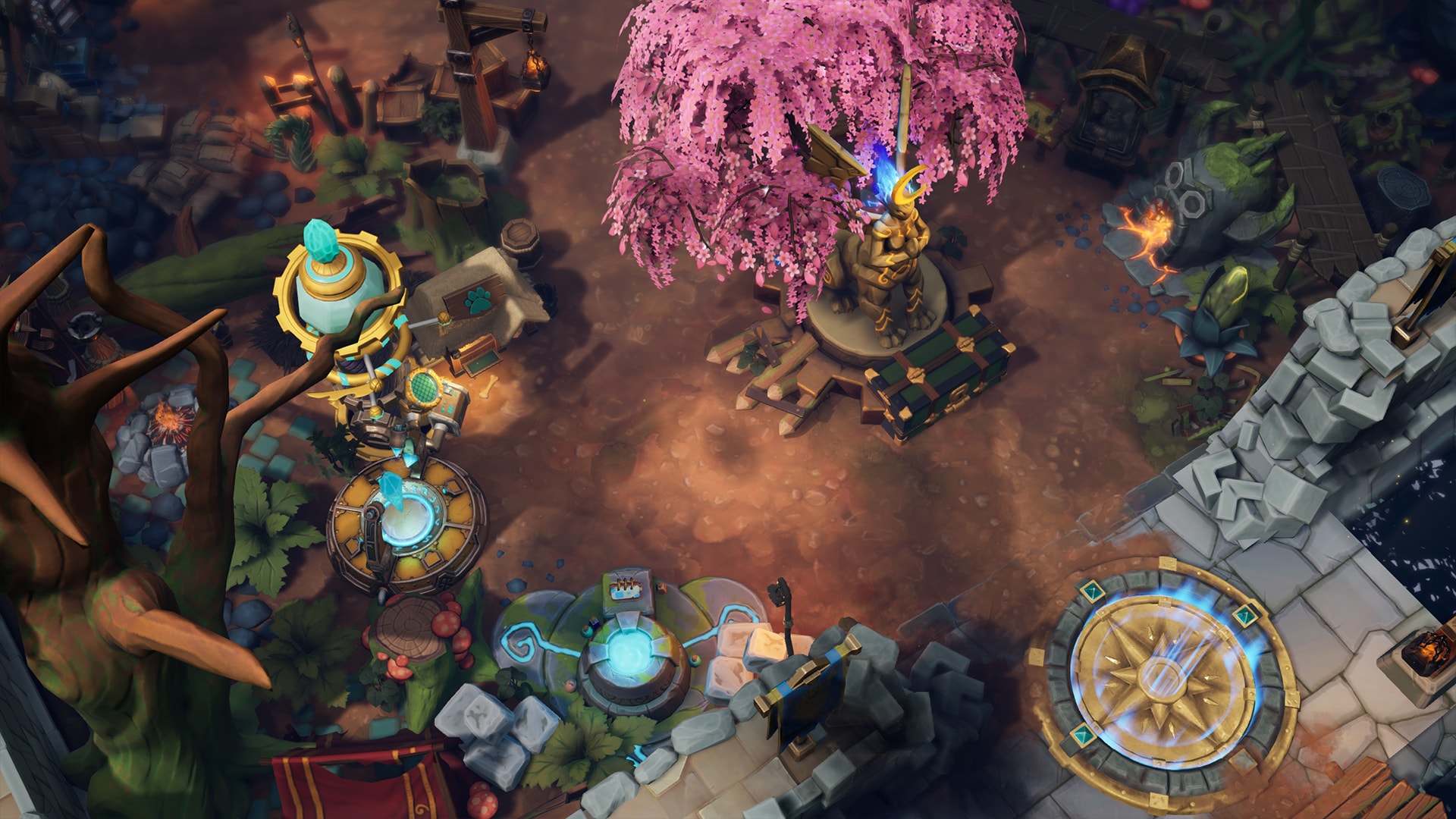 Best of all, Forts are account wide! All of your characters contribute to the same Fort so the buildings, recipes, upgrades, and resources from one character can be used by another. What will your Fort be? As always, stay in touch with the dev team on our official Discord Channel and follow us on Twitter & Facebook for the latest information!