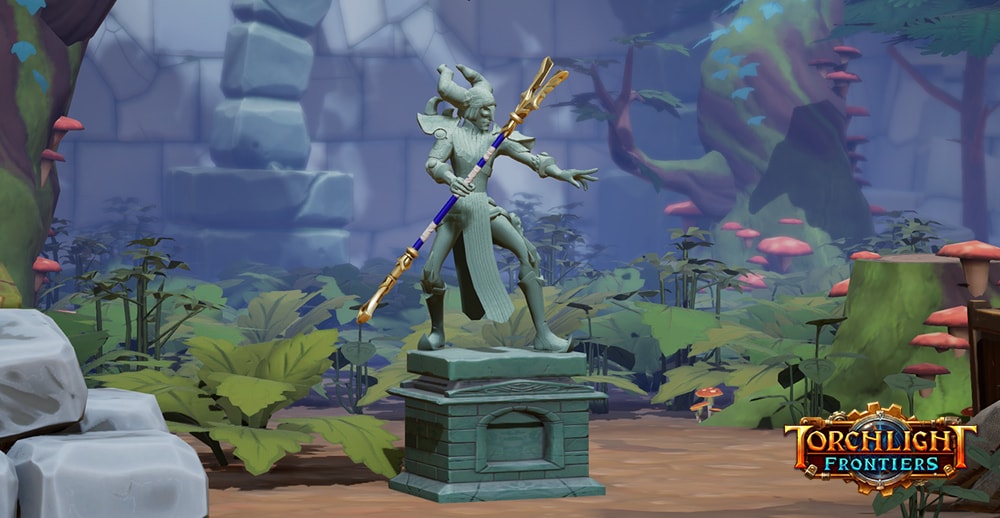 Part of the thrill of playing Torchlight Frontiers is finding mountains of loot to mix and match that complement individual play styles. Players absolutely need a place to store and swap entire sets of equipment when adventuring on the Frontier. We're pleased to introduce: Wardrobes!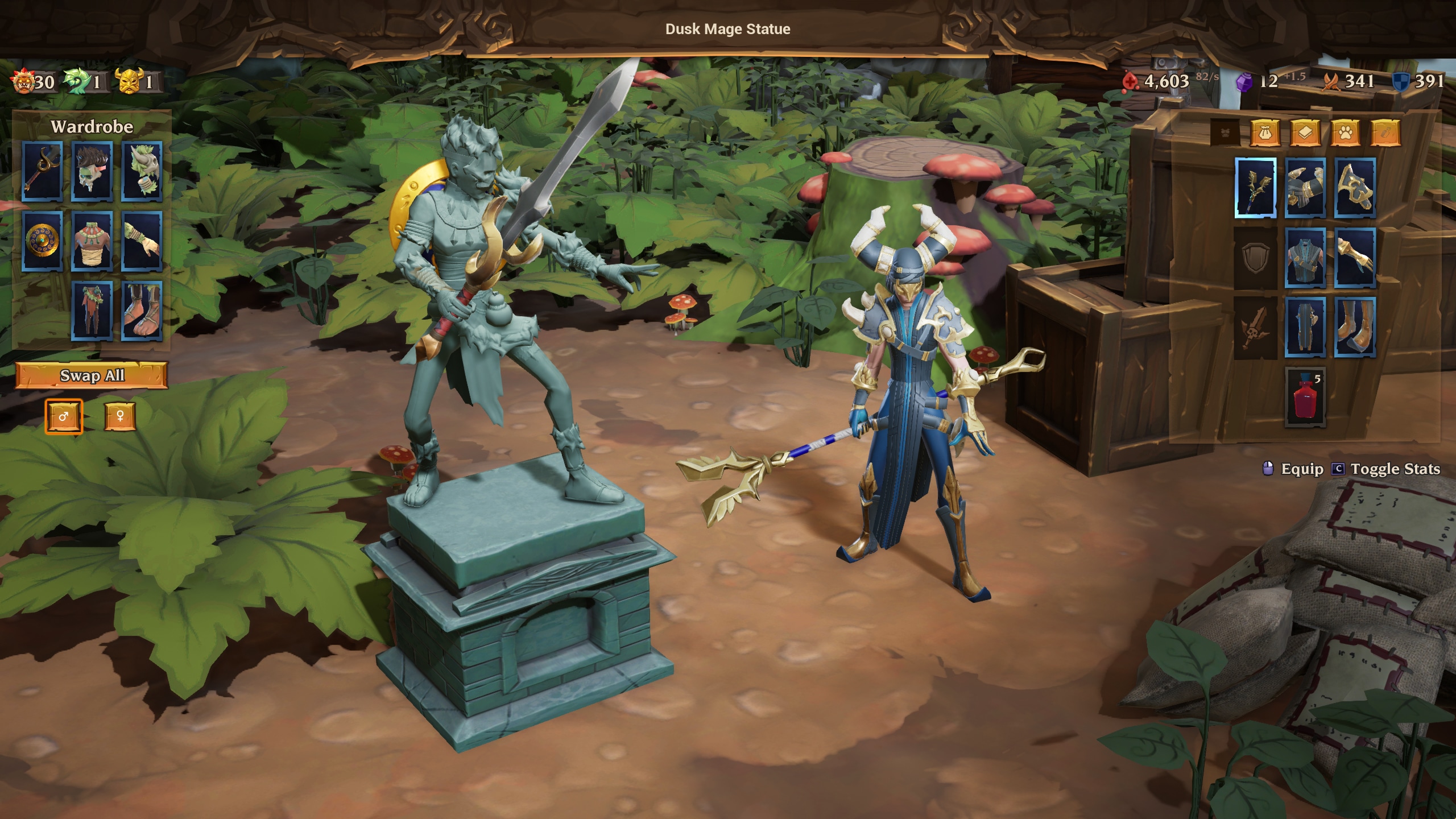 An early example of what the Wardrobe system may look like.
During Closed Alpha 1 & 2 players had difficulty managing multiple gear sets. Using the provided Stash in the Fort worked, but still left the problem of having to manually sort and put on each piece of equipment. We got plenty of insightful feedback from our Closed Alpha Testers about what they wanted.
"Given that gear is so specialized per frontier or enemy type, I think some sort of closet system that lets you set and swap gear sets would be a great QOL improvement."
~Robocop, Closed Alpha Tester
"Gameplay loop is fun but i have concerns about needing different gear for each area (goblin/hyvid). Namely that there isn't enough storage space or an easy way to swap between armor sets."
~Kira, Closed Alpha Tester
"Gear sets! Swapping gear when going from like a goblin area to a zombie dungeon is tedious right now."
~Fenno, Closed Alpha Tester
Dozens of Closed Alpha Testers nailed it when they said there needs to be a cool feature that manages all these things. These discerning adventurers know you need the right tools for the job when it comes to maximizing your offense and defense against whatever the Frontier throws at you. Wardrobes provide a place to store and swap to your favorite gear sets quickly. Plus, they let you show off your epic loot to friends that visit your Fort.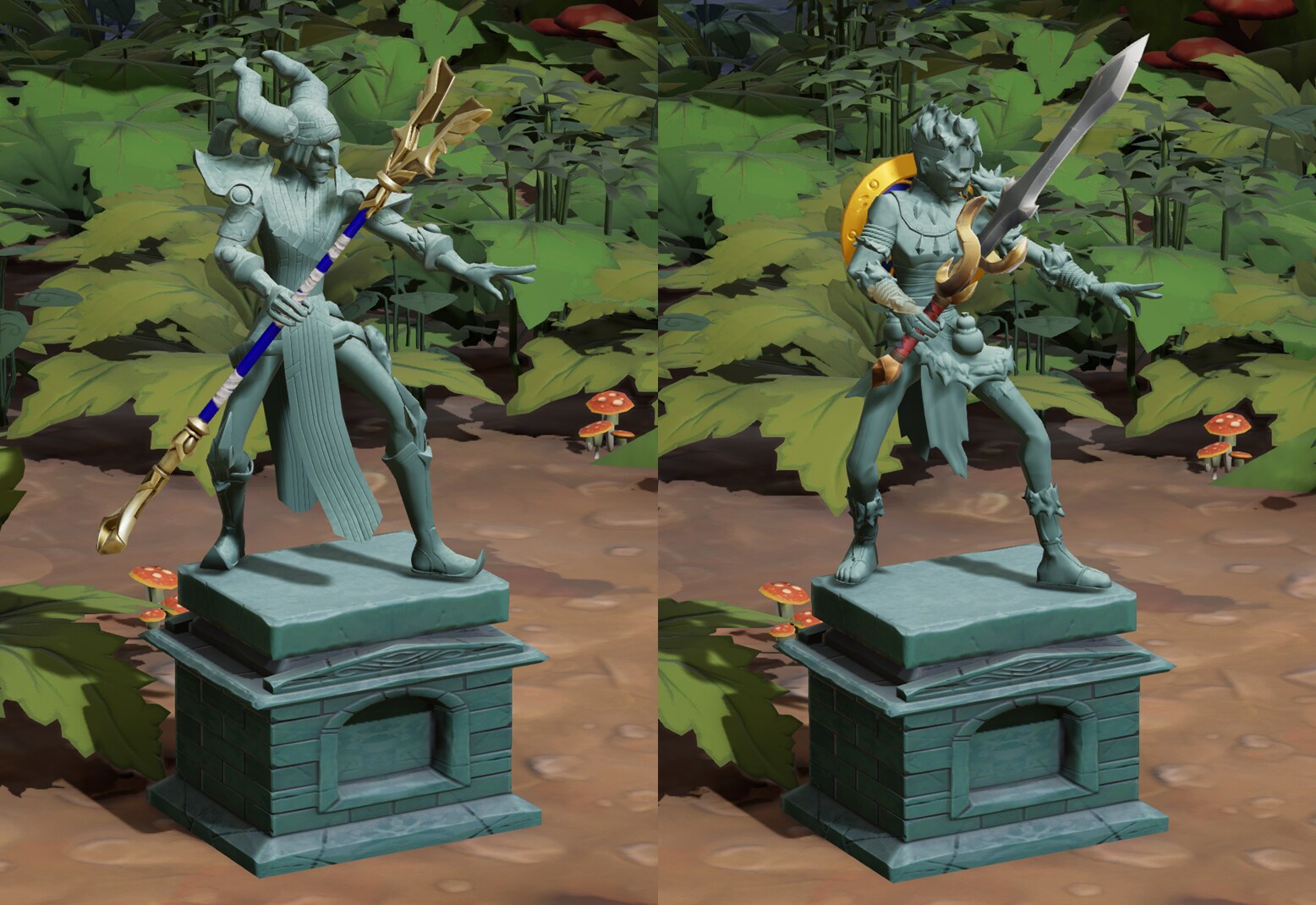 An outfit for every occasion.
We're definitely not the first to make use of a feature like this, and we're looking to other games and plenty of real life examples to inspire the functionality and look. Our visual reference sheets contain a bit of everything: shiny suits of armor on pedestals, ornate chess sets, grand fountains, ancient statues, classic sawhorse style displays, and we've even considered letting players place NPCS they've recruited in their Forts to model their gear sets.
We're still in development, so all of the above is subject to change--changes you'll have a say in. Have some ideas you want to share? Join the conversation on our official Discord and take part in community discussions on the r/torchlight and r/torchlightfrontiers subreddits!
Be sure to watch the VoD of our latest dev stream at https://www.youtube.com/playtorchlight. Stay tuned for more details about our next playtest and follow us on Twitter and Facebook for the most up-to-date news.