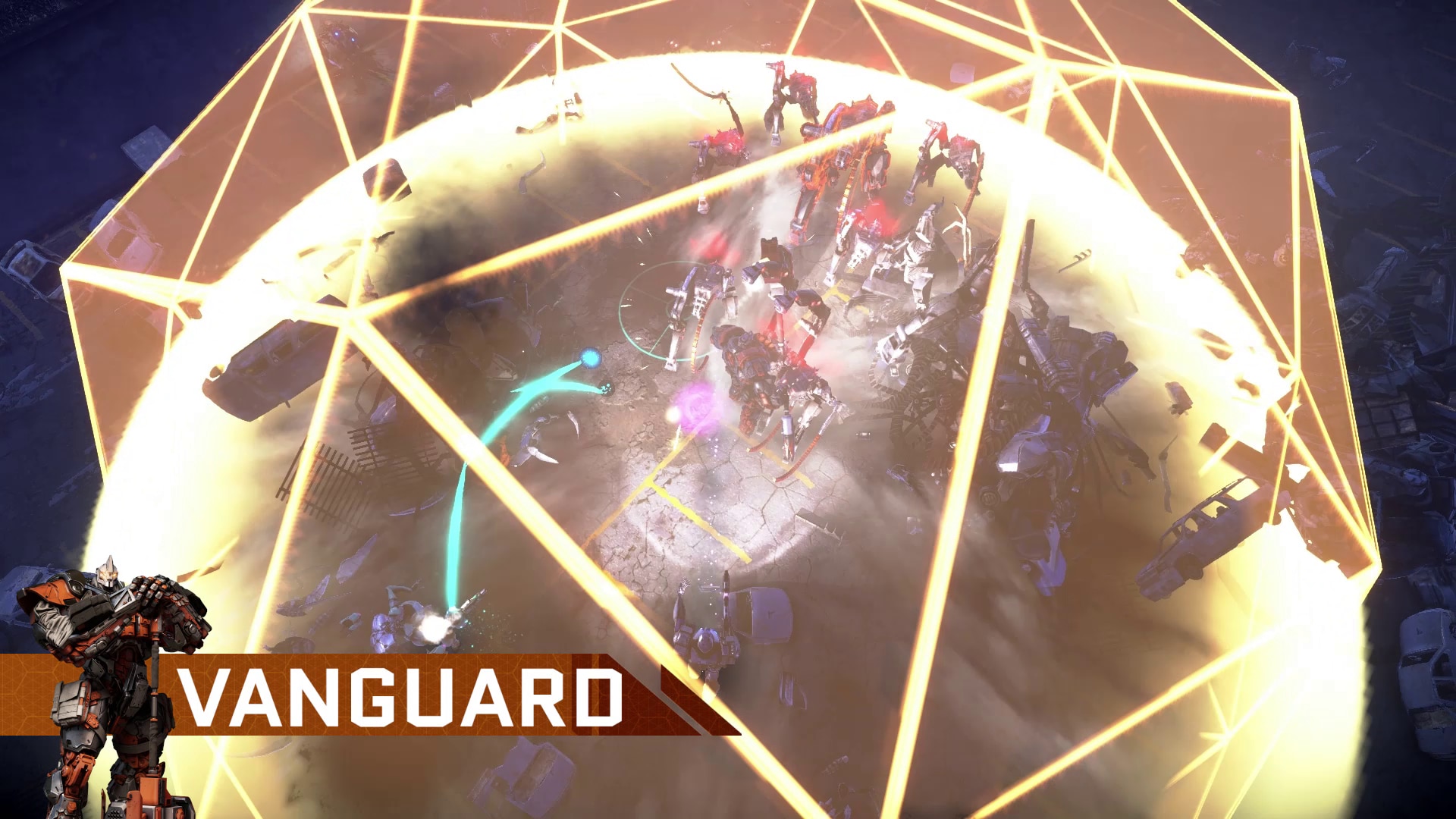 /Incoming Transmission

Intellects,

It would seem that I am receiving a transmission from Tuque's Lead Game Designer, Kevin Neibert. He's providing a detailed briefing on what you can expect to see while attempting to survive what remains of the planet Earth. I know what exists on the surface, but…perhaps some more information could prove to be useful?

Proceed with caution, Intellects…
Hello World,
Livelock transports players into a post-human apocalyptic world during the 22nd century. In hopes to preserve humanity from the destruction of a gamma ray, a group of scientists uploaded human consciousness into a digital network. The network sustained heavy damage causing a divide between rogue machines. The Intellects that remain are tasked with restoring the sense of humanity to the rogue machines.

Players progress through the game as these Intellects and develop abilities particular to each character that make them uniquely lethal.

Hex is the master tactician. During battle, he strategically deploys an array of explosives to trap his enemies. Keeping his distance from them and using his Ultra Velocity ability to dance around the battlefield. Orbital Strike is Hex's ultimate ability and once unleashed he wipes enemy clusters clean off the map.
Catalyst isn't a traditional support character. She remains on the outskirts of the battlefield, building her own army of turrets to damage and distract her enemies. While distracted, Catalyst uses her FoRGE weapon to weaken enemy armor causing them to take double the damage when hit. With Repair Drones, she will repair both her teammates and her turrets, making sure the enemy cannot get the upper hand.

Vanguard is the close-quarters brawler. He uses his hammer to deal massive amounts of damage to enemies within close range – especially when he releases a spinning attack. He draws enemies away from his teammates with the Countermeasures ability. Taunting them and reducing their damage output, he leaves them vulnerable.
Enemies within Livelock have multiple attacks to choose from that require players to adapt accordingly. The Pounder enemies will attack players at close range, but also leap into the air to close in on a player who might be at a distance. A long range enemy type would be the Forsaken. Wielding high powered autocannons that deal massive amounts of damage in a wide spread area. These autocannons require a short charge up so it would be wise to strike quickly during that charge.
As players progress through the game they uncover the Upgraded enemy system. Upgraded enemies are larger than normal enemies and have an unpredictable attack strategy. Each time a player plays Livelock all Upgraded enemy abilities will change and provide a different game play experience.
---
The Livelock process will continue on our Forums, Facebook and Twitter until its release later in 2016. Follow us for exclusive content including the latest news, developer chats, concept art, and more.