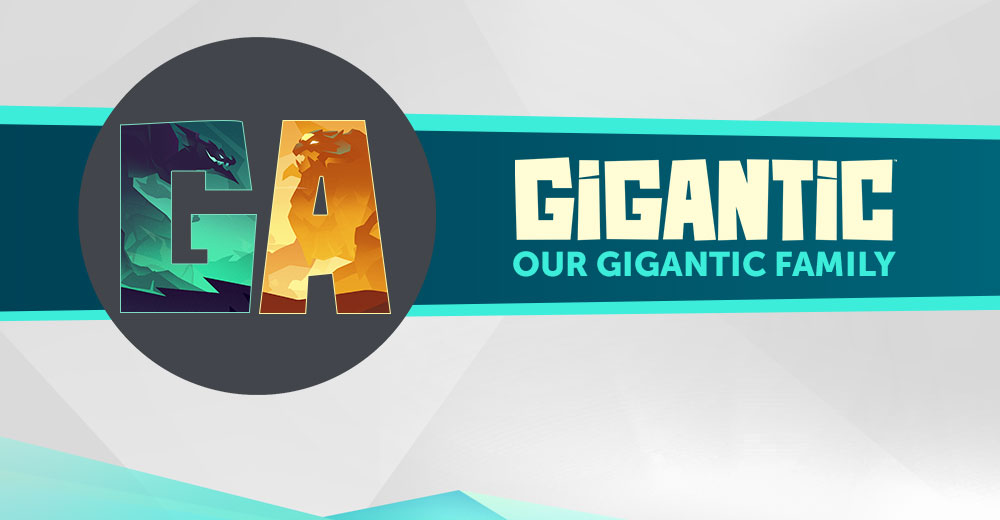 Hey everyone! Welcome back to another edition of "Our Gigantic Family", this time with a twist! The return of Guardian Arena was announced recently, so we wanted to take the opportunity to talk to two of the organizers of this community-created event. Without further ado, meet our guests today: Rezoahc and Sturmtrommel!
Hey there, guys! Thanks for taking some time for us. Before we dive into Guardian Arena: How did you first hear about Gigantic and what got you hooked?
Sturmtrommel: Hello! I first heard about Gigantic back when it was still in alpha. An artist friend of mine showed it to me, praising the game's unique look and fantastic character designs. Those are the things that got me interested in the game. What made me stay with it is the fast-paced gameplay, the freedom of movement and the variety of the characters. I simply love Gigantic's unique feel, there's no other game like it.
Rezoahc: I first heard about Gigantic when it was still in alpha (around August of 2014). I was still withdrawing from the death Super Monday Night Combat and was looking for a game that combined third person shooter elements with the objective strategy of mobas. The moment I saw Gigantic's gameplay trailers, I fell in love. The art style, the mobility, the combat, the distinct leveling and progression, all of it drew me in and captivated me. I remember immediately signing up for the alpha and then replaying the gameplay trailer daily, multiple times, because I was so ardent on experiencing Gigantic.
Let's talk Guardian Arena: Can you quickly describe it to those that haven't heard about it yet?
Sturmtrommel: Guardian Arena is a community-run competitive event where Gigantic teams gather together to play against other teams in a round-robin format. The goal is to provide an environment where teams can face off against each other regularly and where players can try out competitive play with a relatively low entry threshold.
When and how did Guardian Arena come to life?
Rezoahc: Guardian Arena is my creation. I first drew up the proposal in September of 2015. Gigantic was in closed beta then and, unfortunately, had no party system. I wanted the community to be able to play with their friends so I partnered with Motiga (specifically through Troy aka MO_Aether who does not work at Motiga anymore) to have them open the servers open 1 day early. Teams of 5 would then sign up to play. Here's the crazy part. I and a group of volunteers coordinated the event to ONLY allow 10 people into the global queue at a time to make games. There was a lot of work, but we actually were pretty efficient and the events were a huge success. Later on, I decided to change the event to be more competitively oriented and this current iteration is a result of that change in direction.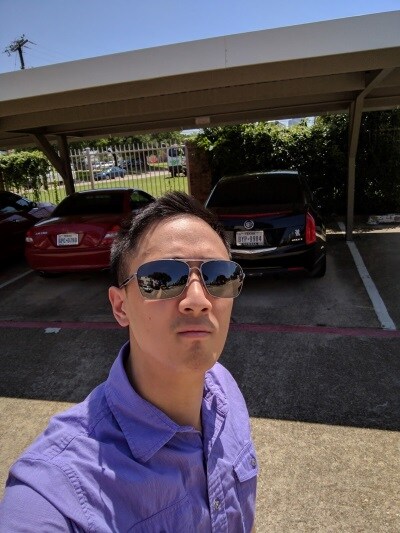 Rezoahc
Guardian Arena now makes its return to Arc/Steam after a hiatus. What are you looking forward to the most?
Sturmtrommel: I look forward to seeing new players try out competitive play. We're seeing a lot of interest from players and new teams are being formed. Hopefully, many of them will stick around and expand Gigantic's competitive scene.
Rezoahc: 2 things: seeing all the new teams and people throw their hat into the ring to be the best Gigantic player they can be and playing Gigantic with my team, ApeX, against other teams (new and established). Solo Q can be really stressful at times so it will be nice to play with my team that I've worked with for quite some time and have good synergy with.
You're obviously fans of competitive gameplay. Is that generally something you're looking for in games?
Sturmtrommel: It's certainly an aspect I pay close attention to. Having a competitive element gives players something to strive for and can help boost a game's longevity. I also find playing in a competitive environment to be a lot more fun and exciting than playing in a casual environment with no stakes involved.
Rezoahc: To be honest, not really. Gigantic is the first game I've ever been competitive at. When I started playing, I wasn't trying to be the very best that no one ever was, I just wanted to play a dope game. I have to say however, after playing Gigantic competitively, I have been looking at all multiplayer games through that "lens".
What's your opinion towards team composition in Gigantic? Are you leaning more towards sticking to a go-to composition or do you allow some flexibility?
Sturmtrommel: Gigantic is a pretty flexible game in that regard, so you definitely shouldn't limit yourself to only a single team composition. Different comps excel in different maps and different situations. It's better to aim for variety to be flexible and to avoid becoming too predictable.
Rezoahc: Gigantic has a lot of flexibility in team comps. ApeX regularly pushes the limit on what is an "acceptable" team comp and has found some success deviating from the traditional "2 dps, 1 support, 1 assassin, and 1 initiator" team comps that are usually seen.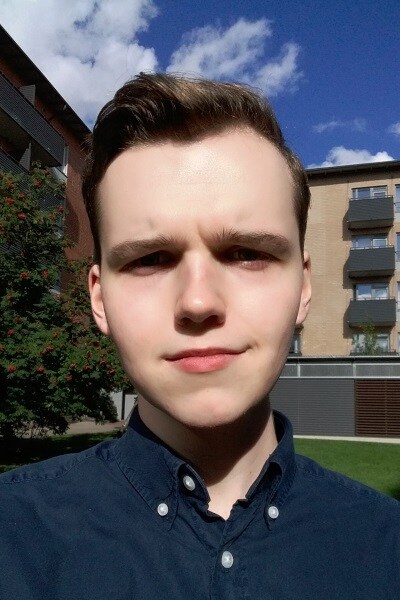 Sturmtrommel
In terms of team vs team matches, what has been your most enjoyable moment in Gigantic so far?
Sturmtrommel: Competitive play offers a lot of exciting moments so it's hard to choose a specific one, but my favorite moments are situations where our team is behind on power but makes a decisive play and manages to secure a rampage at the last moment. Moments like that are the most intense, and also the most rewarding, if they end in your favor.
Rezoahc: My most enjoyable moment in competitive Gigantic isn't limited to just one moment. As with the rest of the ApeX crew, we pull of crazy plays all the time. What draws me is the feeling of synergy in a team, where even if we are down we come together to pull off coordinated plays.
To those that are interested but still hesitating to join a future Guardian Arena event: Why should they give it a try?
Sturmtrommel: Competitive play in Gigantic is a blast. There's so much you can do in an organized environment that you simply can't pull off in normal matches. I encourage anyone with interest towards competitive play to join Guardian Arena and see how fun it can be.
Rezoahc: Free swag. There's literally no downside to signing up!
Thanks so much for the interview! As always, our guests have the last word!
Sturmtrommel: Thank you! I love Gigantic and I want to help give more people a chance to experience the competitive side of it. I'd like to give a shout-out to the boys of team Massive Damage, Rakychu, Aradre, LEAD FACE, Roxaseroth and Gaiex, for getting me into competitive Gigantic and for helping and encouraging me along the way. I also want to give a big thank you to all of Guardian Arena staff for their hard work, and thank Perfect World and Motiga for supporting our efforts.
Rezoahc: Thanks for the interview Fero! I just want to end by saying thanks to everybody who is planning to participate in the next GA. Can't wait to see all the teams!
Guardian Arena returns on September 16th (NA) and on September 23rd (EU). If you're interested in participating, check out this blog for more details and be sure to follow their channels:
Discord: Guardian Arena
Twitter: @GAEternal
Twitter: @Sturmtrommel
Twitter: @Rezoahc
Do you have someone in mind who we should introduce you to next? Just send a quick email to fero@perfectworld.com! See you around!