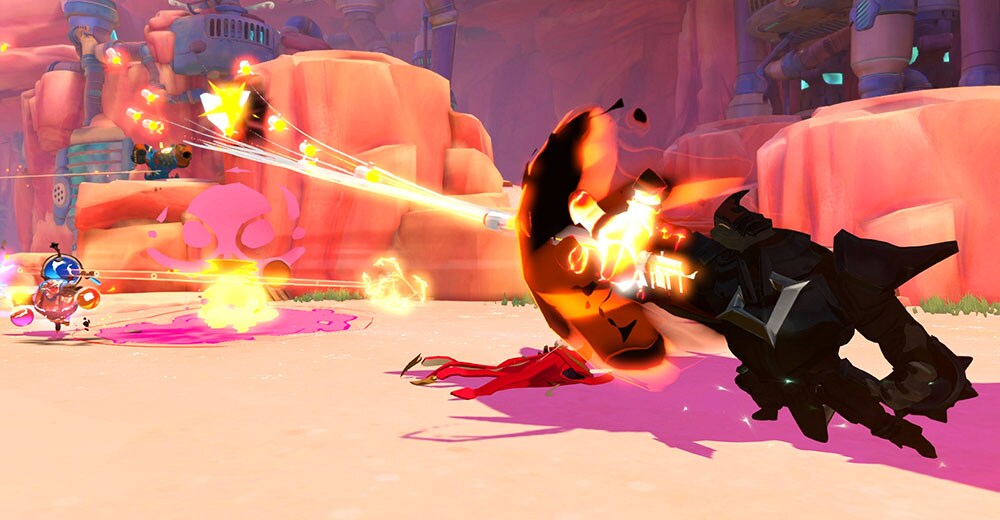 Greetings Gigantic Fans!
You've probably seen our Hero Mastery video and the cool skins and weapons that you can unlock with a high hero level, right? To help you reach these goals and impress your foes on the battleground, even more, we've prepared something special for you: For a limited time, we're activating double Prestige rewards for every match you play (and complete!) in Gigantic!
But that's not all! If you complete at least 3 PvP matches during the same timeframe (Bot matches don't count, sorry!), you'll qualify to receive a Prestige Boost for 10 wins that will be sent to your account later next week. You'll make your way towards those Eternal Master and Eternal Light skins in no time!
When?: August 31st, 2017 at 12 PM PT – September 5th, 2017 at 11:59 AM PT

So, what do you think community? Are you ready to play some PVP?

We'll see you on the airship this weekend!