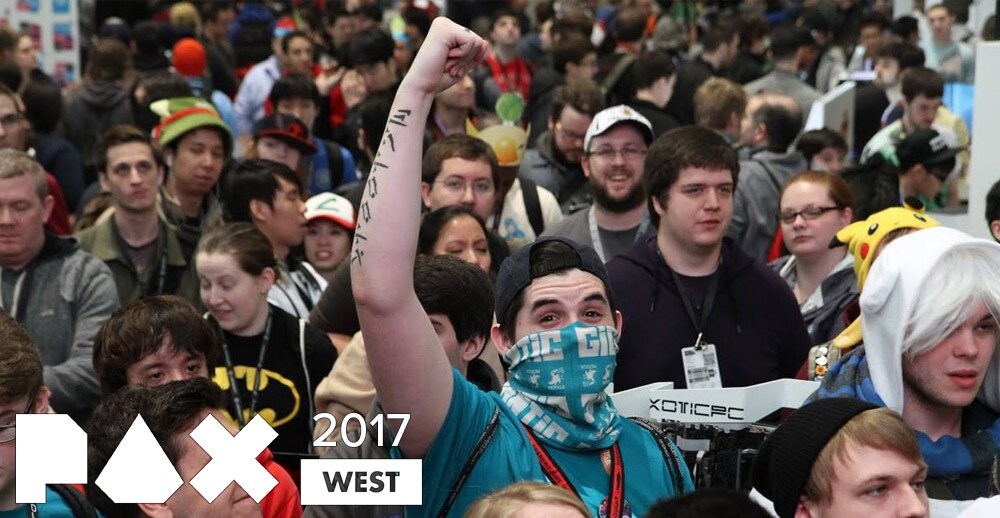 While you won't find us with a gigantic booth at this year's PAX West 2017, we DO have a special challenge for those of you who will be joining us at our hometown convention!
THE COMMUNITY SCAVENGER HUNT
You may have seen the cool Fortune Cards we brought to this year's Gen Con in Indianapolis. These collectable cards not only give you a way to score some of the cool artwork from the game, but each card comes with a code that unlocks 5 Crown Boosts on your Steam account! (Note that Xbox and Win10 users should still hold onto the cards, as they may be used in the future.)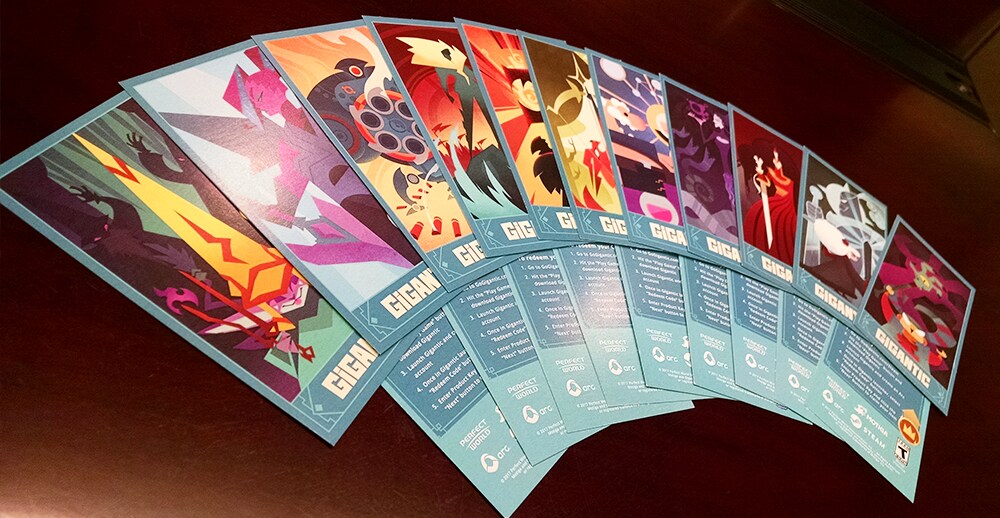 For those of you joining us at PAX, we'll be sending our awesome Motiga staff into the crowd with a handful of Fortune Cards to give away over the course of the weekend! Find them, prove to them that you're following one of our social channels (Twitter, Facebook, Twitch), and they'll reward you with a card or two for your collection!
HOW TO SPOT A MOTIGAN
With hundreds of thousands of people coming and going to PAX this year, the real question is: how do you spot the elusive Motigan wandering the halls?
Great question! We're not going to make it too tough for you; in fact, all our Motigans will be wearing one of our very noticeable grey or orange staff shirts. They look something like this: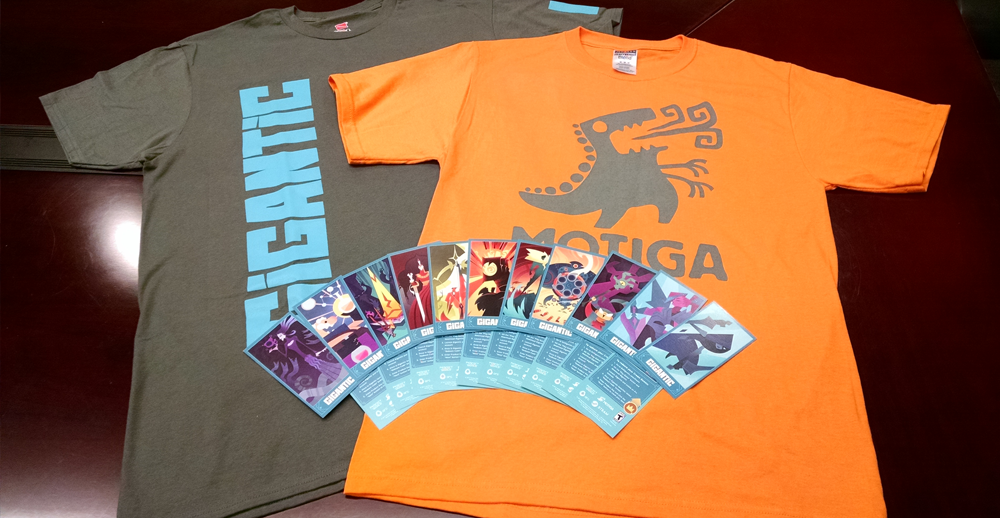 On Sunday, you may also spot TRIPP running around the convention center – at least when she's not totally invisible! Don't blink (and don't get stealth-killed) to score a few extra Fortune Cards!
As a final note: be sure find your favorite Motigan and introduce yourself, since each will have a limited supply of Fortune Cards to give away each day! Keep your eyes open, and come meet us!
COME PLAY AT THE THE RAZER STATION
Our friends over at Razer have also set up a Gigantic-themed station for those of you eager to get in a few Gigantic matches at PAX West 2017! Come play Gigantic at Booth 2343 on some of the newest Razer gear during show hours, Friday through Monday!
You should also be on the lookout for Perfect World Entertainment's Community Manager – Amanda (you might know her as akaAmandaKane) – in a Gigantic t-shirt, as she'll also have a limited supply of Fortune Cards to give away as you show off your skills on the show floor!
SEE YOU AT PAX!
We've read your fortune and have seen your fate: you're destined to collect all 18 cards! Happy hunting!