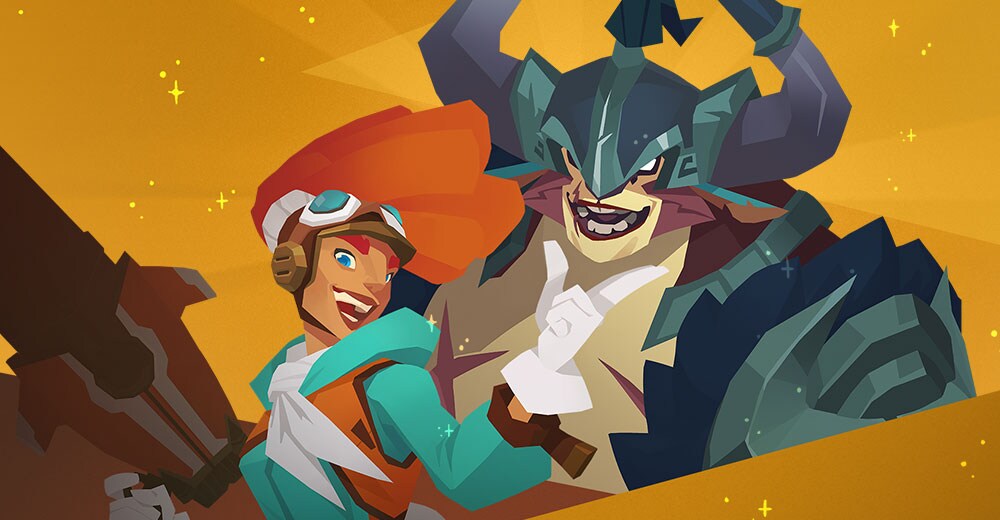 Greetings Gigantic Fans!
Most of you have been playing Gigantic throughout the beta phases, but have your friends? Joining a match as a full crew is much more fun, so we're giving you the opportunity to earn rewards simply through battling with your pals.
Introducing our Refer-A-Friend Program!
Getting involved is pretty straightforward and the rewards are priceless. Follow these simple steps to get started and to recruit your friends into becoming your new airship cadets.
Head over to our refer-a-friend program via this link and click the 'Invite Friends' icon.

Send your unique recruitment URL to your friends and family.

Start a crew together and play at least 3 games.

Finish the 3 Gigantic matches together and each of you earns rewards for sweet loot. You can only receive rewards 10 times.

ADDITIONAL DETAILS:
Any new recruit can only be registered to one veteran

Recruits must be level 5 or lower in Gigantic

Veterans will receive an email when Recruit signs up.

3 matches must be finished together, on the same team, in order to obtain rewards.

Veteran Rewards

- 5 Fortune Card Draws and 3 Crown Boosts

Recruit Rewards

- 3 Fortune Card Draws and 3 win XP Boosts

Users will be notified of rewards they receive via email, but the rewards will be applied directly to their account.

Refer-A-Friend Program is only available for Arc and Steam Gigantic players

.