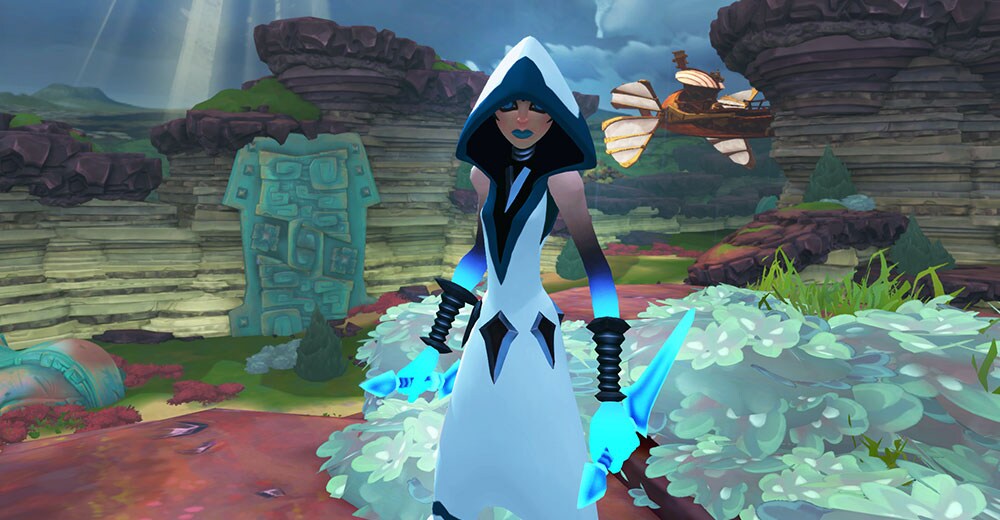 Hello there, friends! It's Community Manager Fero here with a new series where we want to put the spotlight on you, the community.
Whether it's a player, fan or developer: We like to look at you and us as one big Gigantic family. Many of you go the extra mile and add to the game in a special way. These are the players that we would like to introduce you to here. And today we'll be starting off with FailcoPunch!
Hey Failco! Thanks for taking some time for us. Let's get right to it: You've been part of the Gigantic family for quite some time already. When did you first hear about Gigantic and what made you stick with the game?
I feel like I've been playing Gigantic forever! The first time I saw it was at PAX East 2015. I remember seeing the huge booth with videos of the game and watching over people's shoulders as they played. I stood there for at least twenty minutes just looking at the game before knowing that this was a game I just HAD to play. There was a huge line and I got lucky enough to be told there was another play room for the game, where I promptly rushed to. I actually got another community member Schmoogleedorf as a coach and remember playing Charnok as my first character ever. We won our game and I was hooked, got a free shirt and everything, will never forget the experience. I thought it was so cool the game was a mix of different genres, and loved that it focused on fighting other players, tactics, and DIDN'T have an item system—that was really approachable to me since the learning curve seemed less steep but still had a lot of variety with the leveling system. Also the artwork in-game, and friendliness of the community and Devs kept me playing and will keep me playing probably forever!
Tell us a bit about your gaming history! Do you remember your first game? Are MOBA/FPS games something you were always interested in?
My first game I remember was Zelda: The Ocarina of Time. It still to this day, is one of my favorites and got me hooked on games. Now I play a large variety, with multiplayer competitive style games being the most played, but it wasn't until recently that I actually got into MOBA games. I used to play Halo Online with my brother, so I have had experience with FPS games, but I'd say those aren't my favorite simply because my aim sucks, mostly. Most MOBAS have huge learning curves that always scared me off, but because of playing Gigantic, although it's very different from a traditional MOBA, some elements carry over and I've begun to try the MOBA genre.
You are streaming Gigantic on Twitch and post content on your YouTube channel. How did you get into streaming/YouTube and what do you enjoy the most about it?
I didn't even know Twitch existed until a year and a half ago. I found out about it from a coworker and was instantly hooked on watching people (better than me) play certain games I liked playing. I loved the personalities of some of the streamers, and actually started making friends from Twitch and watching it like it was a TV show on at the same time every day. I admired the streamers that read chat and interacted with their viewers, and I wanted to try and make my own little community where I could make people feel welcome and have fun at the same time. YouTube has a lot of great personalities as well, and when I made my YouTube it started off as just a place I could upload my streams, but has evolved into this place I try and share videos and guides for people to learn games, basically only Gigantic, and it's really great to see the reactions and help people in that way to me.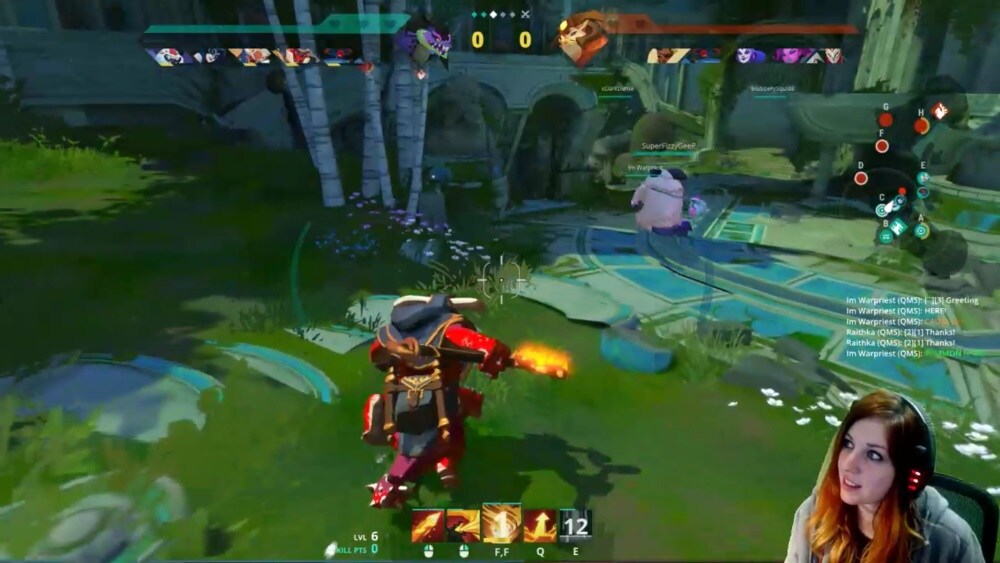 What advice can you give people that are new to streaming?
Hmm. This is a tough question! I'm not a pro streamer by any means, but what I did learn is the best things to do for streaming is make sure you look at some guides on the actual program, you want to stream from, set it up well from the start, and really think about what you want your channel to be about. Do you want to just stream games for fun or are you looking to build a community? Make sure you know these things for yourself and you'll have more fun. Don't look at the number of people watching, try and talk about what you are doing while playing the game and just have fun with it. Also making a schedule that you stick to will help, show that schedule somewhere on your stream, and stick to it. People will come back more consistently if they know when you are streaming!
You've been playing all heroes from our current roster already. Which do you like the most and are there some that you don't really connect with so far?
I love playing a variety of heroes on the Gigantic roster, some really work for me, others just aren't my thing. My least played heroes are Imani and Griselma. I hate sitting around when I play and I find that Griselma needs a lot of setup to work well, and with Imani I'm just not good enough at aiming to really be effective with her. Charnok, Vadasi, Tripp, Tyto, Wu, Xenobia, Voden and HK are super fun to me and I got to say the assassins in Gigantic are my kind of play style: fast and bursty.
What has been your most satisfying moment in Gigantic matches so far? Any insane plays or comebacks?
Let's see, there are a TON of great moments, but one that I can remember happened a while ago, we were scrimming a team at the time called "Danger Zone" and I was on Tyto on the Siren's Strand map. I had a level 2 focus and timed it just right in an alleyway and hit every single one of the enemy team. I was able to get three kills out of it by swooping, killing an enemy, resetting swoop and doing it another 2 times, while my team helped me clean up the two last people. It felt amazing to do that with a character, and I'll never forget how much fun it was.
As an experienced player, what advice would you give new players that might be a bit overwhelmed by Gigantic in the beginning?
Gigantic is an overwhelming game to learn at first, just like any other game: it has a lot going on, new UI to learn, and a slew of characters you must play in order to figure out their move set. You don't get good overnight, I learned how to play by asking players that were better than me for VODs and tips on how to play and deal with certain characters. Test out every hero in the practice Arena to see which one fits your play style. Use the older players as a resource, ask questions, also check out the Gigantic streams and YouTube channels. Larsson, Lftstrafe, Lunami, Ring out Gaming, FromBadtoWorseGaming all provide some good videos where you might pick up on mechanics and strategies.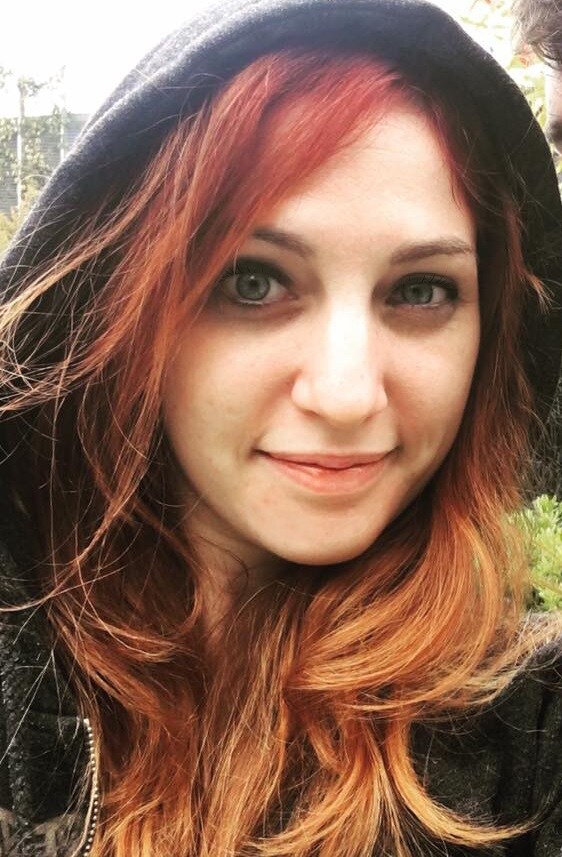 You've been a part of the competitive Gigantic teams and also participated in the Guardian Arena event. Is the competitive aspect something you specifically look for in games?
I've always been a competitive person, and I'm sure if you asked anyone who knows me in the Gigantic community they would probably agree! I started off doing some Super Smash Bros, WOW arena and MechAssault 2: Lone Wolf competitive stuff, joined teams/guilds and faced other teams, and I've always enjoyed the camaraderie and different play styles that emerge with competitive games. I've never actually sought that out with any game, but I guess I've been drawn to that in games, I find it really fun to test my skill against others.
What do you do when you're not playing Gigantic? Any hobbies or activities you want to share with us?
Currently when I'm not playing Gigantic I'm doing school work. I've recently decided to get my master degree in game design so that's kept me super busy for the last few months! I like to mess around with video editing software for making YouTube videos, draw and paint, and I love watching bad movies with friends. Mostly, these days I find myself playing other games with friends I've met through Gigantic, and to me that's awesome because it shows how much of an impact Gigantic has made on my life!
Thanks so much for the interview! Any last words from you?
I just wanted to say, in closing, that I love Gigantic and am so glad that I can be a part of it. I hope the game gets huge and I love being able to stream it and show it to the world.
Make sure to check FailcoPunch out right here:
Twitch: FailcoPunch
YouTube: FailcoPunch
Twitter: @FailcoPunch
Do you have someone in mind who we should introduce you to next? Just send a quick email to fero@perfectworld.com! See you around!
Fero
Community Manager