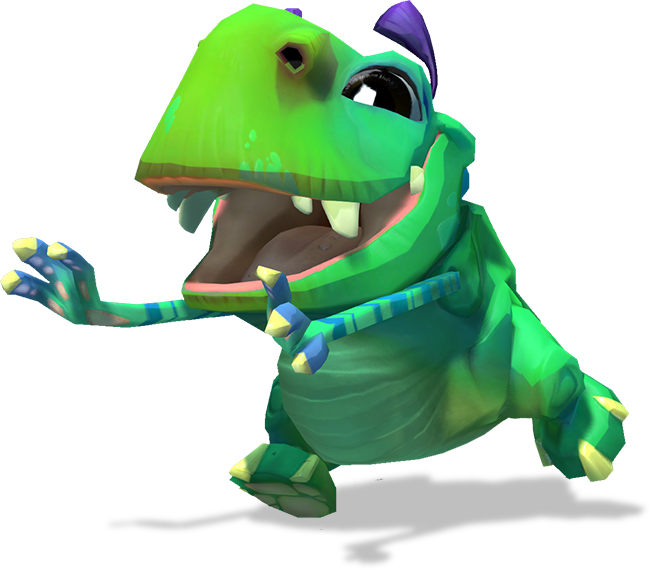 CREATURES are your NPC allies on the battlefield, and provide everything from support for your team to an anchor into different areas of the battlefield. Creatures have three critical roles in Gigantic:
They provide active benefits for your team, like healing and minimap vision.
They quickly collect Power Orbs that spawn on the points where they're summoned.
They prevent enemies from capturing Orbs on their own points until they've killed your creature.

Creatures not only help establish a front line for your team, but are also one of the most reliable sources of power for your guardian. They are a daunting foe when parked on a control point, and automatically capture the Orbs that spawn throughout the match – leaving you to focus on the enemy players.
Be careful, though: creatures are also worth a lot of power themselves, and timing your attack to both kill a creature and steal an Orb it's protecting can swing the power race by 30 points – nearly a third of what you need to trigger a rampage – while also denying the enemy their Orb. Protect your creatures, and work with your team to take out enemy creatures all around the map.