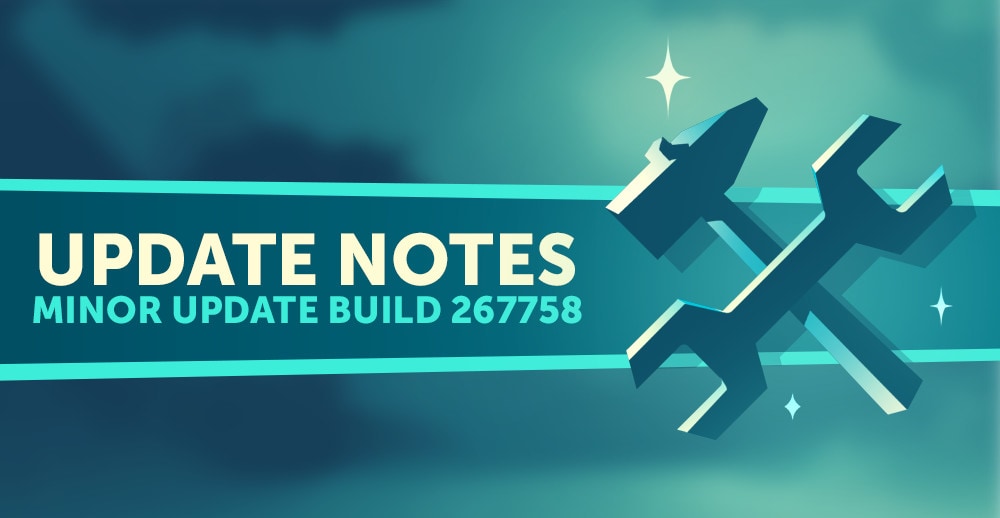 *The Eternal Dawn Minor Update will be available for download at 9a PST (18:00 CET) on March 9th.*
Welcome to the first Minor Update for the Eternal Dawn build! These Minor Updates are probably the only things that are small about Gigantic, though the short list of bug-fixes should still have a big impact on the quality of your play!
The biggest changes coming with this update are to our newest superstar, Zandora! Though she's certainly meant to be an intimidating presence, there were a few bugs which could be used to speed up her basic attacks and dish out a lot of extra damage! Fixing this bug while adding some polish should help bring her more into line with the rest of the hero roster, while shifting her away from "goddess of death" and back to "goddess of valor."
While we also wanted the Storm Drake to be a powerful new option to control the battlefield, it wasn't the intent for them to annihilate entire teams without breaking a sweat! As such, we've toned down the damage dealt by both the young and adult Storm Drake, and welcome feedback as you confront them after the update.
Along with a few more bug fixes, we're also introducing a new skin to the shop to continue expanding your wardrobe: Beckett's Champion of Aurion skin! As a hired gun for House Aurion, Beckett is flying in style: glittering gold and raining pain down on enemies of the holy Hierophant!
We'll be watching and listening for more issues as we prepare for our next Minor Update, so keep them coming our way! Whether you post them on reddit or visit the Arc forum, we'll continue to look for the issues that are most important to you as we continue our journey through Open Beta and beyond.
See you on the airship!
NEW FEATURES!

NOW AVAILABLE: BECKETT'S "CHAMPION OF AURION" SKIN
Introducing the latest Eternal Dawn skin for Beckett: the Champion of Aurion skin! Pick it up today in the in-game shop, or pick up this and all the other Eternal Dawn items at a discount by grabbing the Eternal Dawn Bundle.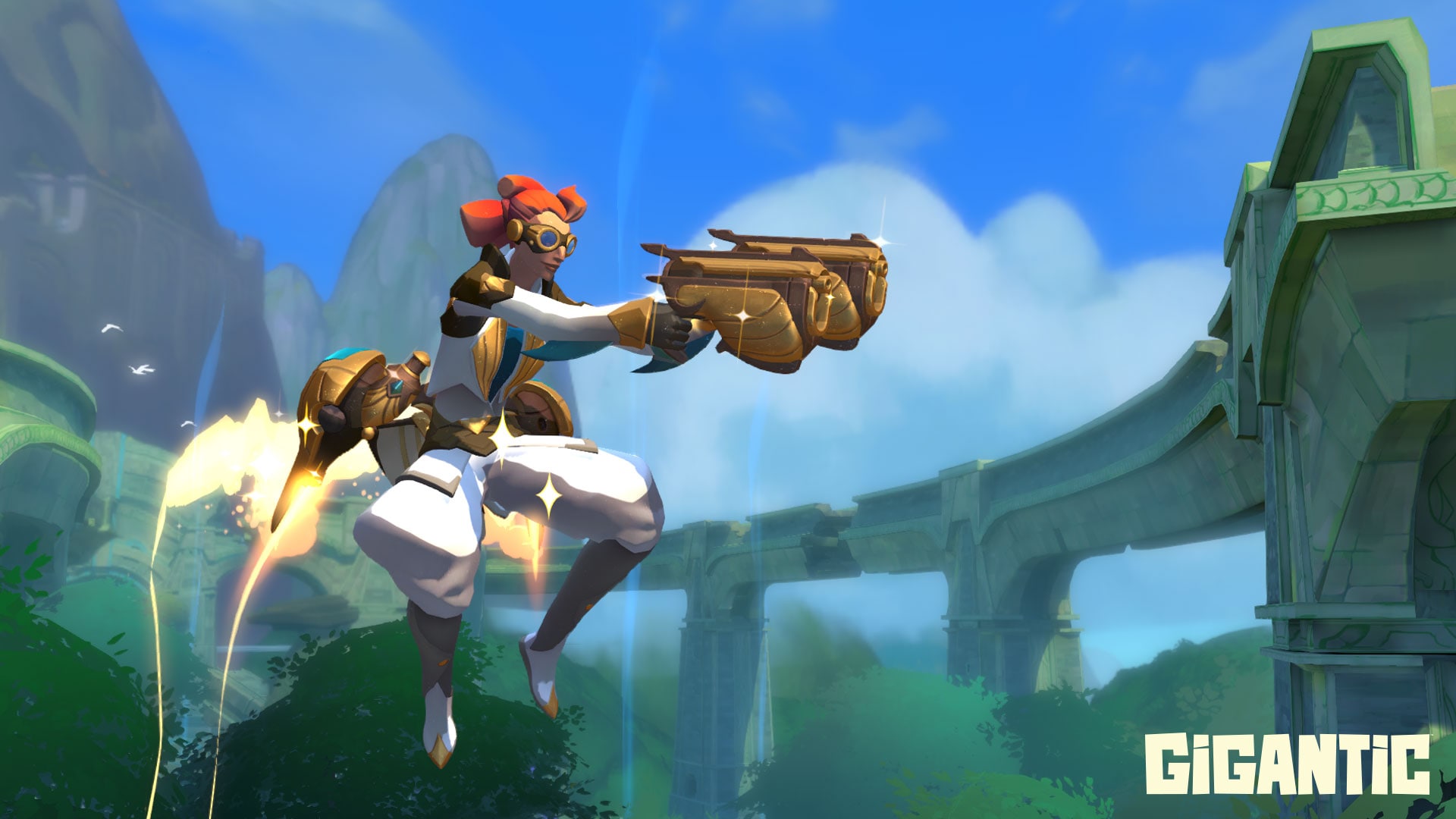 KNOWN ISSUES

You can find a full list of known issues with the beta build over on the official forum. We'll keep this list up-to-date with the biggest issues (and solutions) that are reported during the Open Beta:

We'll also be tracking the most impactful issues - as well as any workarounds or known solutions - on the official subreddit:
PROGRESSION & REWARDS

While we're still in open beta, we want to use this opportunity to experiment with the unlock and reward systems currently available in the game. Note that all of these adjustments are subject to change, and that we'll be listening for your feedback and watching the numbers as we continue to make tweaks.
HERO ROTATION
We want players to be ready to play as soon as they land in a match, which is why we give you the ability to select the hero(es) you want to play before you even join the queue. This change is meant to emphasize that choice as we continue to refine our matchmaking and queue systems.
Reduced the number of free heroes available each week from 6 to 5.
FORTUNE CARDS
The price of fortune cards has always been a subject of some debate. Since the primary goal of the cards is to engage players with specific heroes and tasks, we wanted to make it easier for players to fill out their hands.
Permanently reduced the price of fortune cards from 20 to 10

rubies. Time to collect all those rare and legendary cards!

Reduced the base crown rewards for Major Arcana and hero-specific fortune cards. Prestige rewards remain unchanged.
SKINS
This is an experimental change to how skins are purchased for a few of our heroes. Depending on the impact, we may adopt this system for other heroes in the roster.
The base color variants for Beckett, Tyto the Swift, and Tripp no longer require you to own the hero, but are instead available as their own skins. As is the standard for base skins, they can now only be purchased with rubies.

UPDATE (3/8): We've decided to revert these changes to avoid complicating the system; the base color variants for these heroes will still require ownership of the base hero to unlock, and can be purchased with either crowns or rubies.
CREATURES
While heroes inevitably drop in price over time (such as the recent example with HK-206 and Wu), the cost of unlocking creatures is not meant to fluctuate as new variants and families are introduced. This change is to help compensate for the long-term reduction in hero costs by raising the base crown cost of unlocking creatures.
Increased the crowns to rubies ratio for creatures. Creatures with a base price of 450 rubies will now cost 8,000 crowns. Creatures with a base price of 675 rubies will now cost 12,000 crowns.

UPDATE (3/8): We will not be making changes to the price of creatures, as previously stated. Creatures who cost 450 rubies can still be purchased for 6,000 crowns, while creatures who cost 675 rubies can be purchased for 9,000 crowns. Note that we may revisit these numbers in future builds based on your feedback and internal numbers.
GUARDIANS

GENERAL
SUMMONED CREATURES

DRAKES
Reduced the damage dealt by both the Young and Adult Storm Drake.
HEROES


RMB/LT // SWOOP
Free as a Bird upgrade: Fixed a bug where Tyto would not be cleansed of conditions if Free as a Bird was used to break out of a disruption effect.

GENERAL
LMB/RT // STAR LANCE STRIKE
Star Power

upgrade: Fixed a bug where taking this upgrade would prevent the "Conversion" upgrades from properly reducing cooldowns.

Star Light Stream

upgrade: Fixed a bug where this upgrade would allow Zandora to attack much quicker than intended.
SKILL SPECIALIZATIONS
Added icons to Zandora's skill specializations: Resurgent Might, Speed Persisted, and Life Abounds.