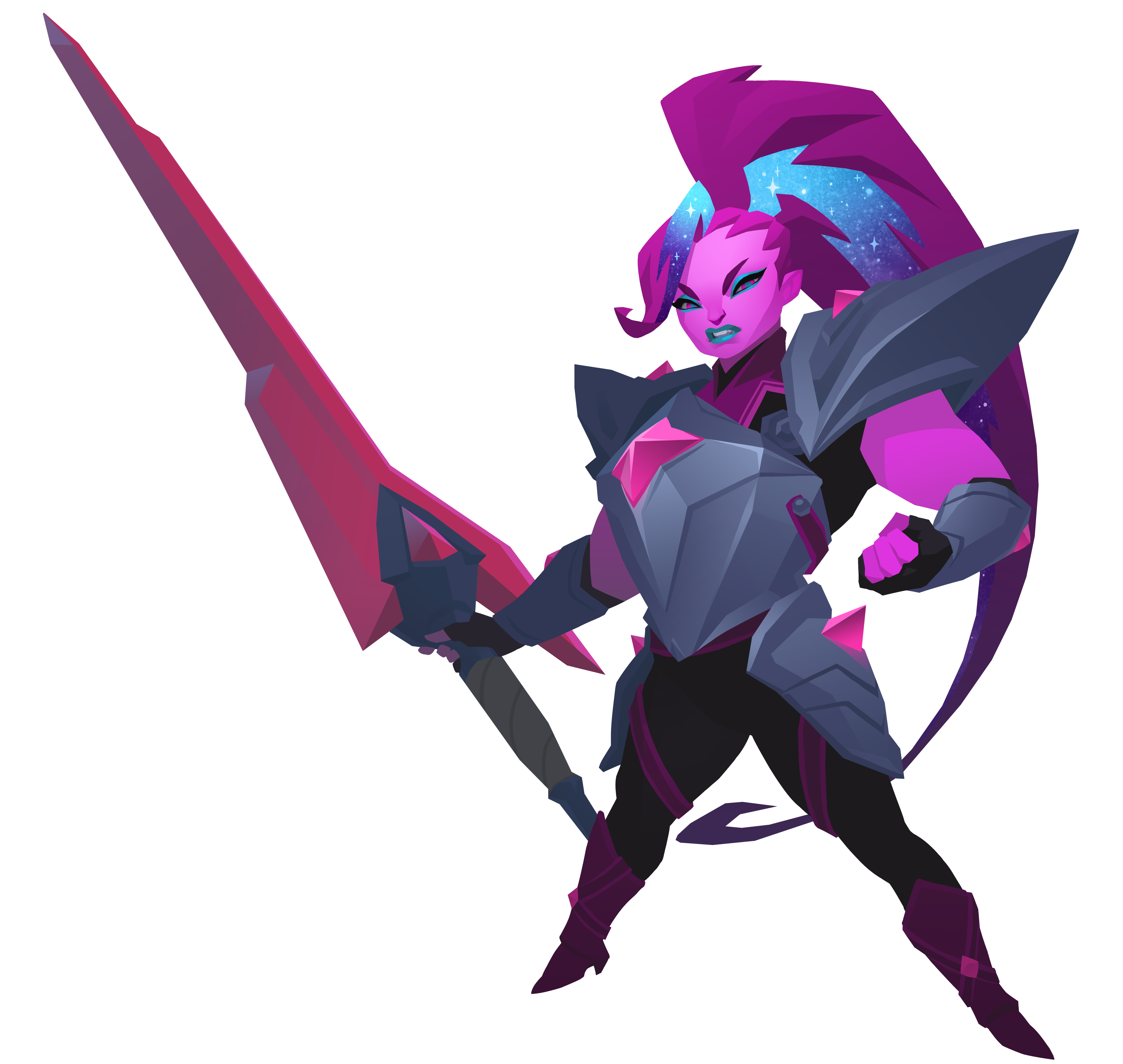 Zandora
Melee/Support Hybrid
A lance-wielding Eternal who has emerged from the Star City to walk among mortals, Zandora is a melee/support hybrid who uses auras to empower herself and allies on the battlefield. Zandora can quickly switch between offense, defense, and mobility. She renews her current aura every time she strikes an enemy. Check out her hero overview below to learn more about her abilities.
Champion of Aurion Skins
Coming with the Eternal Dawn update on February 23 is Zandora's Champion of Aurion skin. Seeking help from the Eternals, House Aurion strikes back against her foes. Don the colors of House Aurion on Zandora, including two color variants. More skins will be released for other heroes in the near future after the update goes live.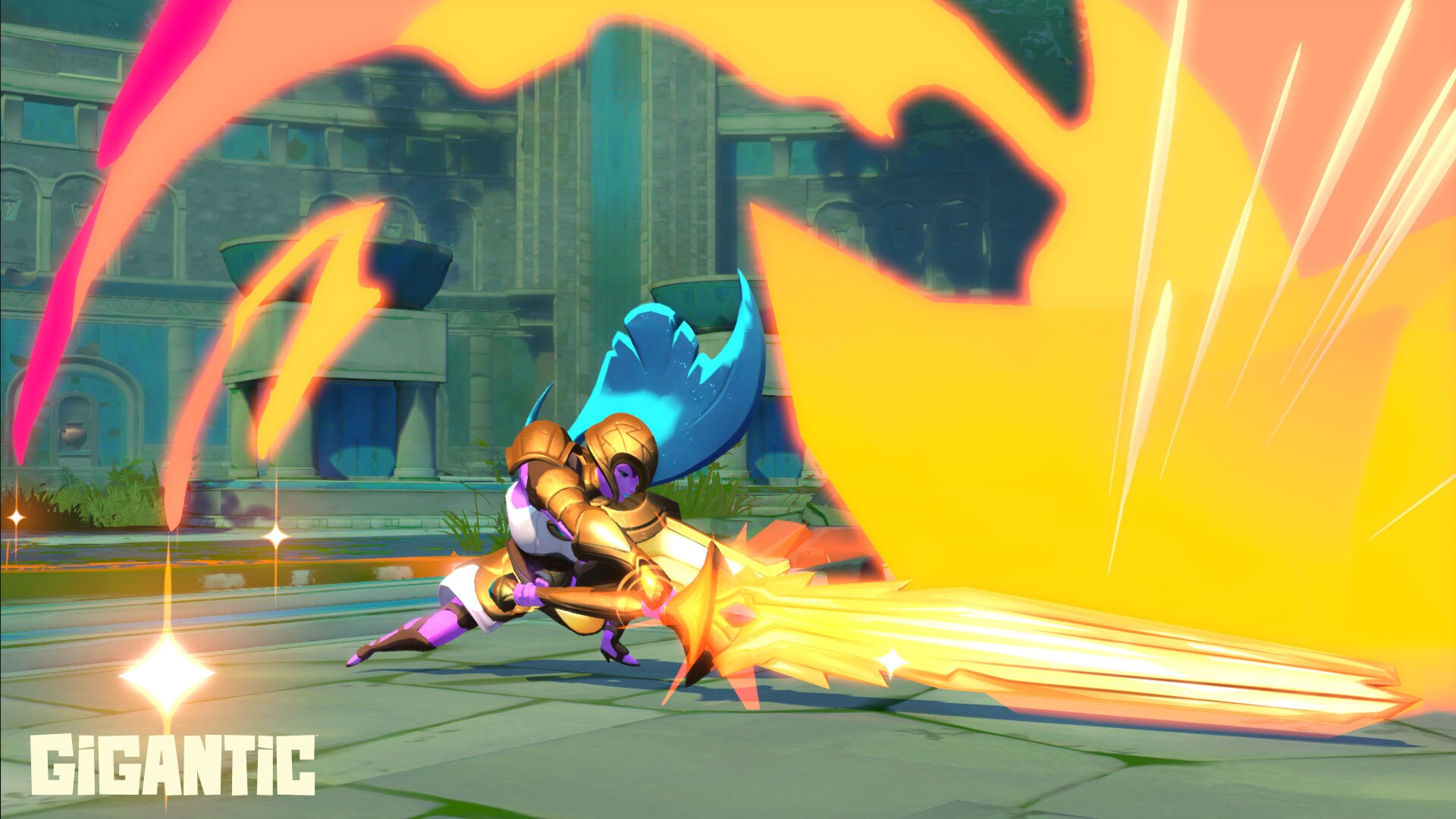 Giveaways
We're giving away Zandora and her Champion of Aurion skin during our Eternal Dawn launch day live stream on February 23 at 10AM PT at twitch.tv/gogigantic. Make sure to tune in!