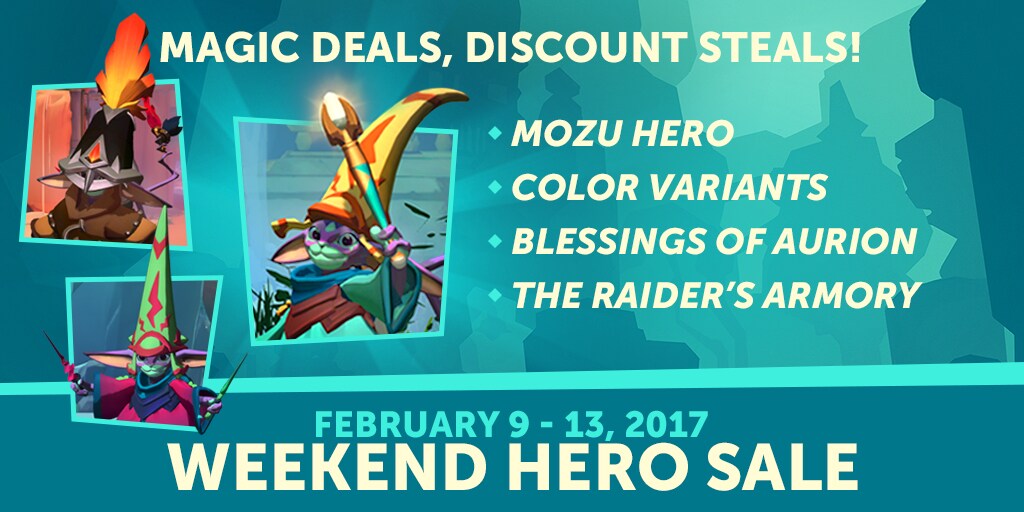 It's time for a steal with our Mozu sale this weekend! In addition to Mozu herself, all skins, color variants, and weapons for the mischievous magician are on sale from Thursday, February 9 to Monday, February 13.
Mozu: 900 595 RUBIES
Skins: 500 145 RUBIES
Color Variants: 200 145 RUBIES
Weapon: 300 195 RUBIES
Magic bolt your way into Gigantic to take advantage of this sale!