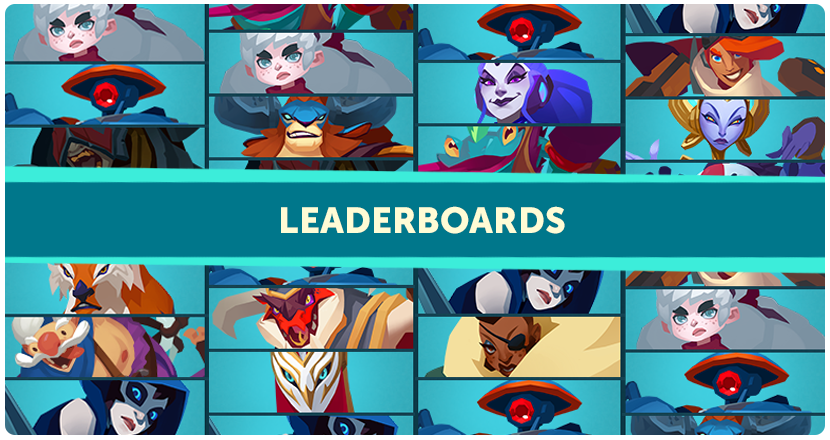 Feeling competitive now that we're over three months into Open Beta? If you are, we're introducing leaderboards to Gigantic where you can track who the top players are at any given time.
As you can see from the screenshot below, you'll be able to see the rank, most played hero, account level, Gamertag, and total wins of the top 100 players in Gigantic. Placement on the leaderboard is determined by your overall skill rating in Gigantic relative to other players. This is calculated based on your wins and losses versus the quality of the opponents you face.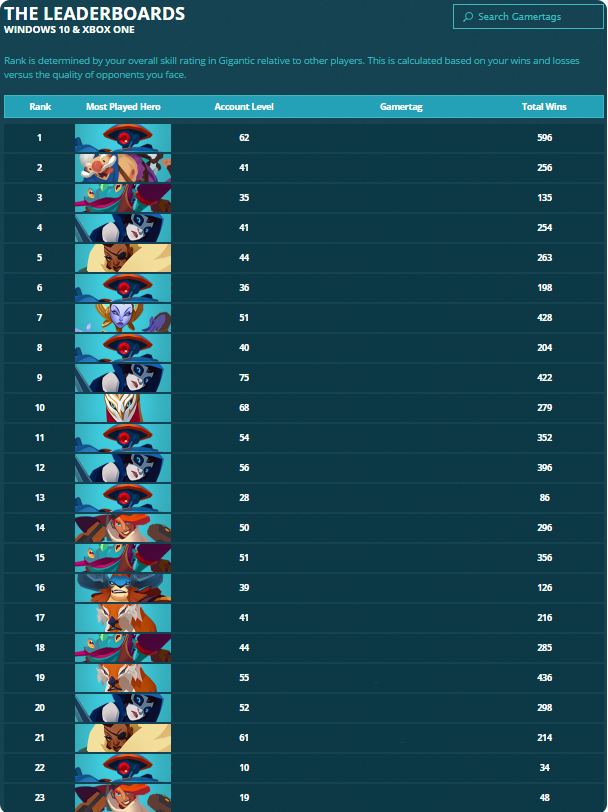 In addition to the leaderboards, you can view an individual's career stats, including your very own! Search for the respective Gamertag in the field on the top right to bring up the stats page - please note that it's case sensitive. You can switch between Career Best and Career Average for a more holistic view on how well you're doing with all heroes. You can also see your account level, total amount of wins, time played, and badges earned!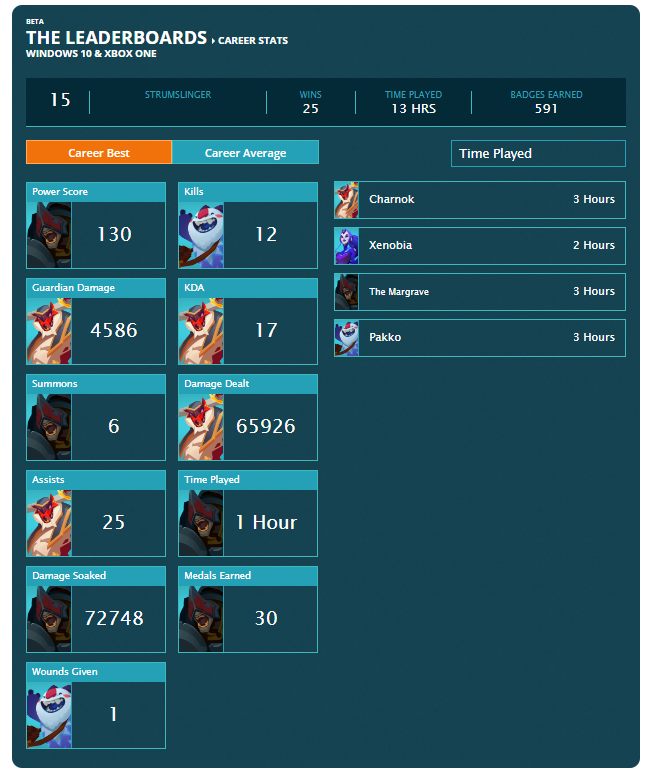 Your own personal page can also be sorted by Assists, Guardian Damage, Summons, Wins, Kills, and much more! Simply click on the dropdown menu that initially states "Time Played" and you'll see what stats are available to view.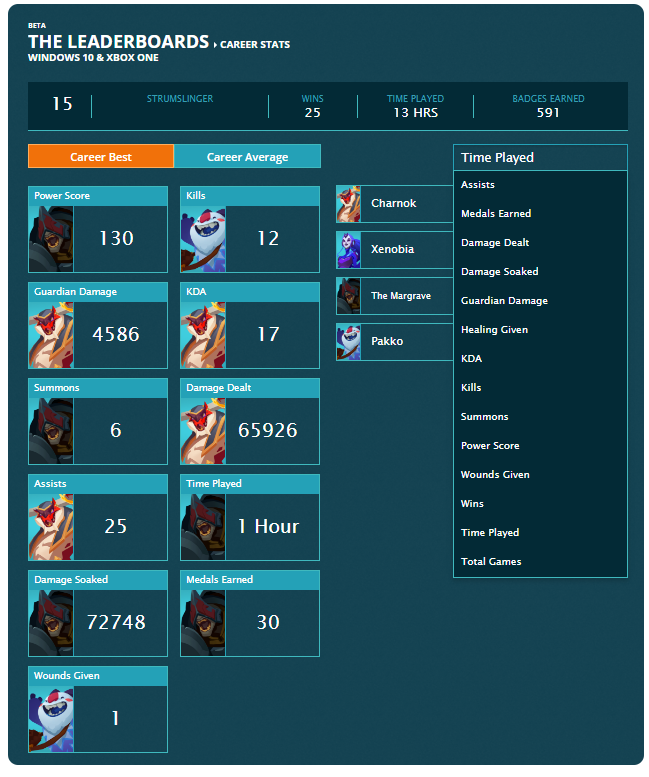 Make sure to come back to this page on February 23 when the leaderboards will be live. See you on the airship!