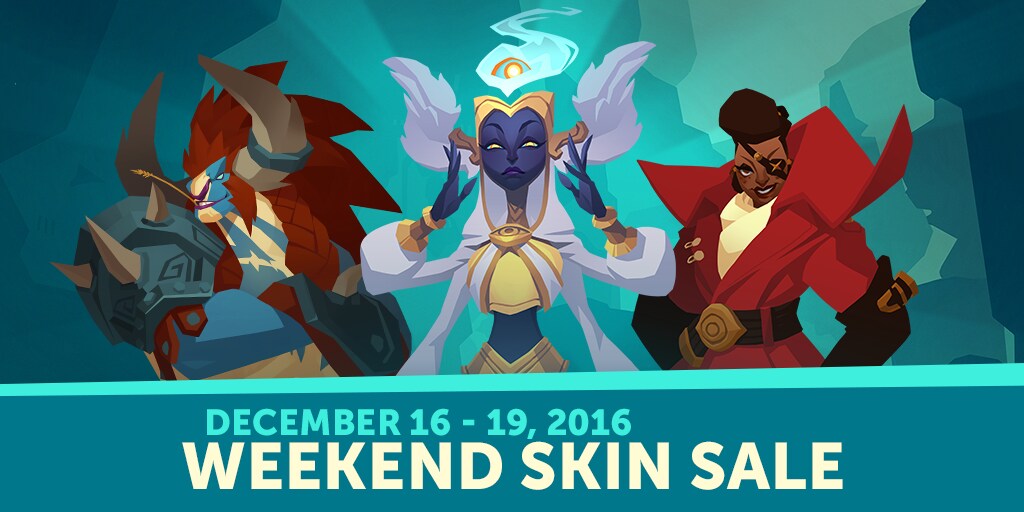 Show off your skills as well as your heroes with our Weekend Skin Sale! From now until December 19th at 12:00PM PT, you'll be able to unlock the following skins at a 20% discount! Normally 500 rubies, these skins will now be available for 395 rubies.

Imani Operation Redhawk
As her company's reputation grew, Imani's services were sought everywhere in the world.
Vadasi Angel of Mercy
Before the rise of House Aurion, it was the Kai who were sought for their skill as healers.
Lord Knossos Highland Chieftan
To earn their loyalty, Lord Knossos simply needed to prove himself in combat.