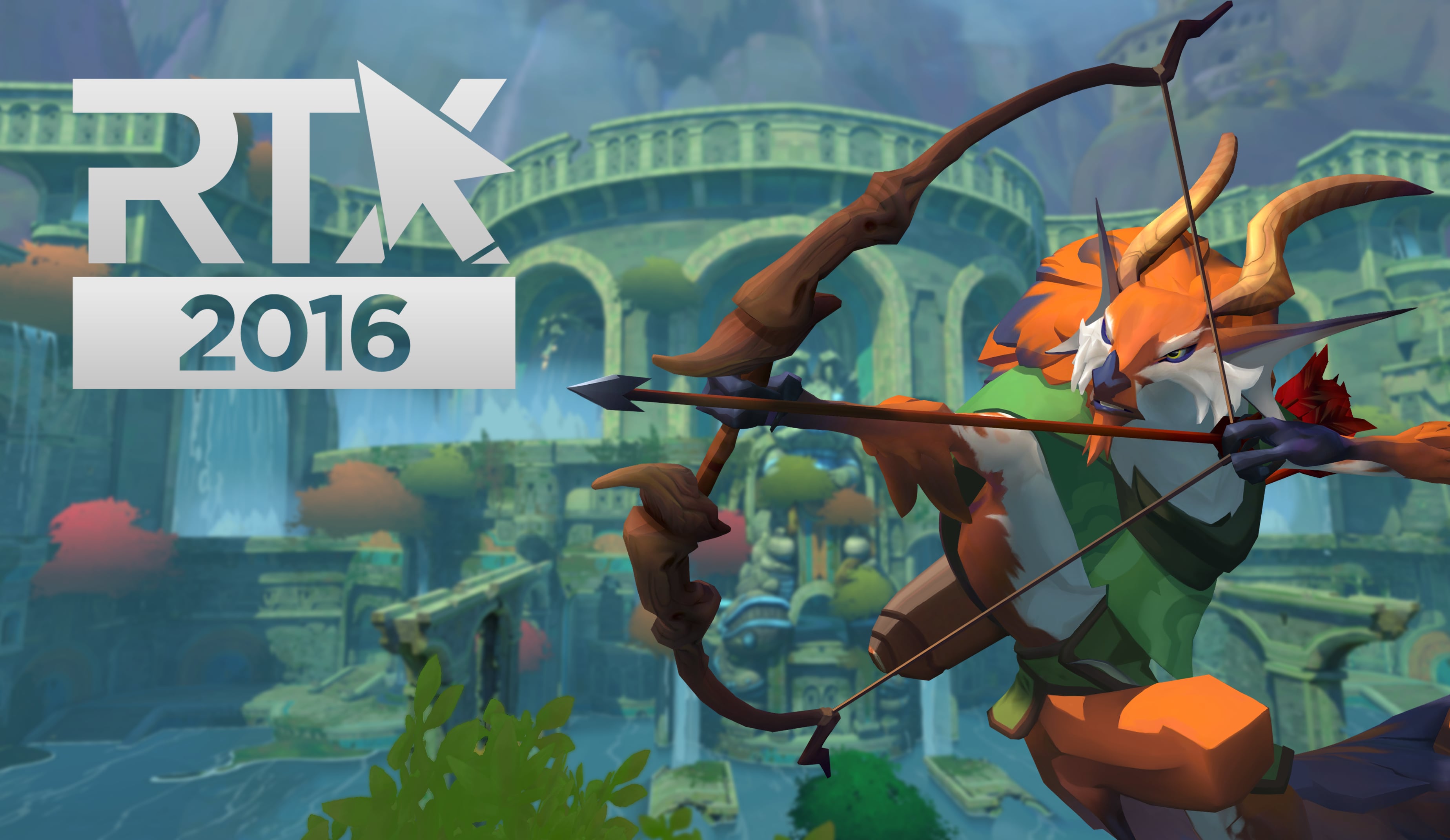 Fantastic news everyone! With the announcement that we'll be loading up the airships and opening the floodgates onto the Gigantic battlefield next week, we're thrilled to see you once again take charge of your favorite hero in defense of your guardian. For those of you attending the Rooster Teeth Expo in Austin, TX that same weekend, fret not; we haven't forgotten you, and in fact plan to bring the battlefield to you!
Alongside our friends at Perfect World, Team Motiga will be joined by select members of our Gigantic community as we travel to our first Rooster Teeth Expo at the Austin Convention Center this coming July 1-3 weekend. We're thrilled to be joined by some of the most active, helpful, and passionate players in our community as they share their knowledge and excitement with new and old fans alike. This is your chance to learn from the best, grab some Gigantic swag, meet the team, and get your hands on the latest changes to Gigantic while the rest of the community plays from home.
On the show floor, you'll find us at the Perfect World booth (booth #201), where we'll have a number of stations available for you to group up with your friends and challenge your opponents in a true Texas showdown. There may also be a special event planned on the RTX main stage, so keep an eye on the schedule or hunt down your favorite Motigan for more information about the event.
Are you hyped for the return of Gigantic? Come say hello and share your excitement! You can also stay up to date with the latest information about Gigantic and our travels by following us on Facebook and Twitter.
We'll see you on the airship!