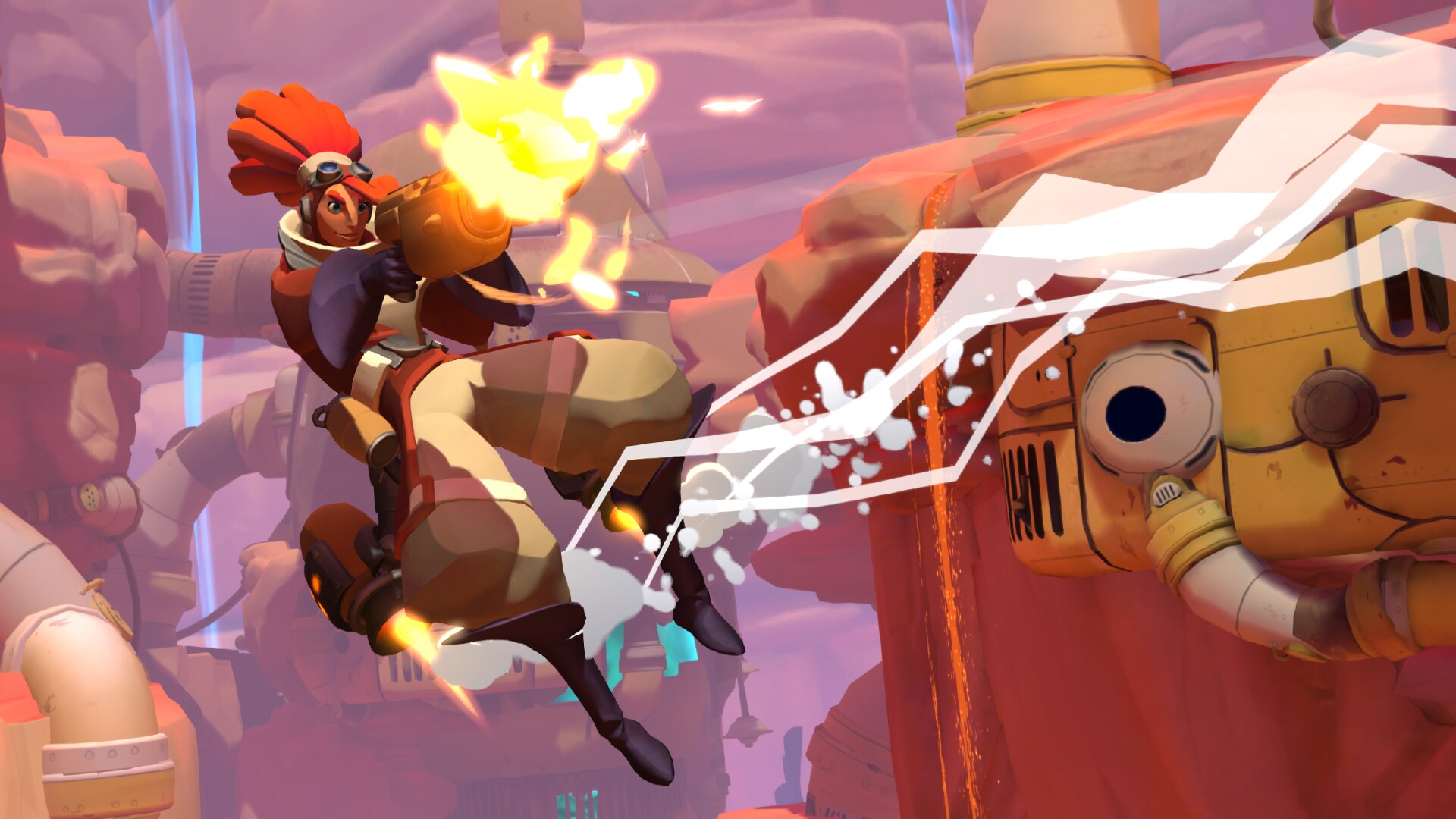 Our team is incredibly thrilled to announce that we are running a stress test for Gigantic starting June 30! That's right, we've seen your tweets, Reddit threads and Facebook posts about wanting to get back onto the battlefield. Our stress test will begin the morning of June 30 and will give Gigantic fans (and newcomers) a chance to play our third-person action-MOBA as you battle against massive Guardians as one of our 16 distinct heroes.
We're planning on running this stress test via Arc, for Windows 7/8/10 64 bit, and Xbox Live, for Xbox One and Windows 10 players, to give both PC and console players a chance to participate. As a quick reminder and as a result of the partnership between Perfect World Entertainment and Motiga, PC players can play on any Windows 64-bit OS! If you are interested in participating in the stress test, make sure that you sign up at GoGigantic.com or here on Arc. Our team will be selecting a group of players to participate and distribute codes on June 29 to allow players to pre-load the stress test build in order to jump in right when the servers go live!
For those looking to get an early glimpse at how Gigantic has been updated since last year's closed beta, the Motiga team has VODs of their last two streams available on Twitch. As always, make sure you follow us on Twitter and like us on Facebook for the latest updates on Gigantic and the upcoming stress test.
We can't wait to see you all back on the airship!