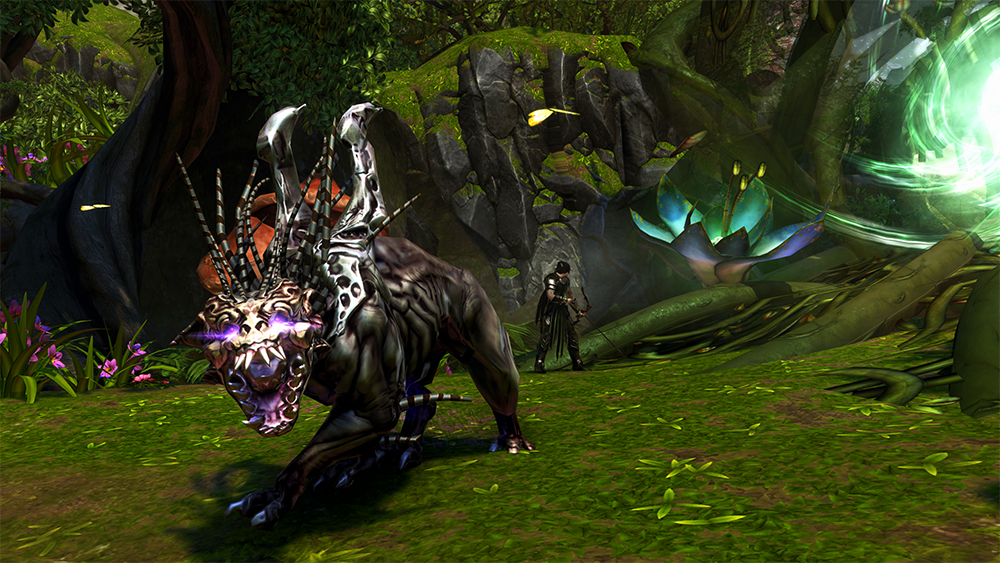 From now on, we'll be hosting a live stream for Neverwinter every first Friday of the month so adventurers know when to expect developer streams, Q&A's, community events and prizes! This Friday on May 6, Community Manager Andy "StrumSlinger" Wong will be hosting a community stream celebrating The Maze Engine's release on Xbox One, as well as answering any questions the community may have.
With every new expansion comes a new community-only prize. This time around, the rare and unique Howler mount lurks in the shadows waiting for an adventurer it finds worthy.
In addition to this stream, here are a few ways you can obtain one:
Our promoted streamers are also giving away these mounts in their streams, which you can find here!
Keep an eye out for Play with Strum sign-ups on the forums here.
Twitter giveaways, as usual! Make sure to follow @NeverwinterGame.
Live Stream Info:
Where: Perfect World Twitch Channel
When: Friday, May 6 from 1-2pm PT
Who: Andy "StrumSlinger" Wong (What time is this for you?)
With great rolling comes great responsibility!