Livelock: PAX East Demo Weekend Prizing!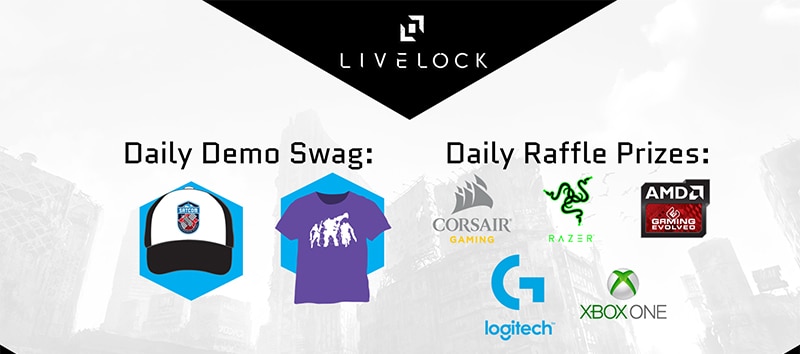 Hello World,
PAX East draws near with the first ever hands-on opportunity for Livelock - the top-down, co-op shooter developed by Tuque Games. Last week, we shared our awesome t-shirt design that highlights all three playable character in Livelock. For those looking for some additional Livelock branded swag, the first 50 PAX attendees that play the Livelock demo each day will receive a Livelock themed hat, and the first 125 will also receive a poster of Hex with a branded poster tube.
Our Livelock swag isn't the only thing that you'll be able to win at the Livelock booth during PAX East, though! During the conference, we will be updating a leaderboard showcasing the top scores of show-goers during the conference. The top three scores are eligible to win daily prizes including an Xbox One, Logitech G gear and more. We will also be doing a raffle at the end of each day for additional prizes from Corsair, Razer and AMD. Just swing by the booth, follow @playlivelock and grab your raffle ticket to be eligible. Make sure you visit Booth #3072 to check out our demo and get a chance at winning some amazing gaming prizes!
See you in Boston, Capital Intellects!