Star Trek Online: Season 11.5 Coming April 12th!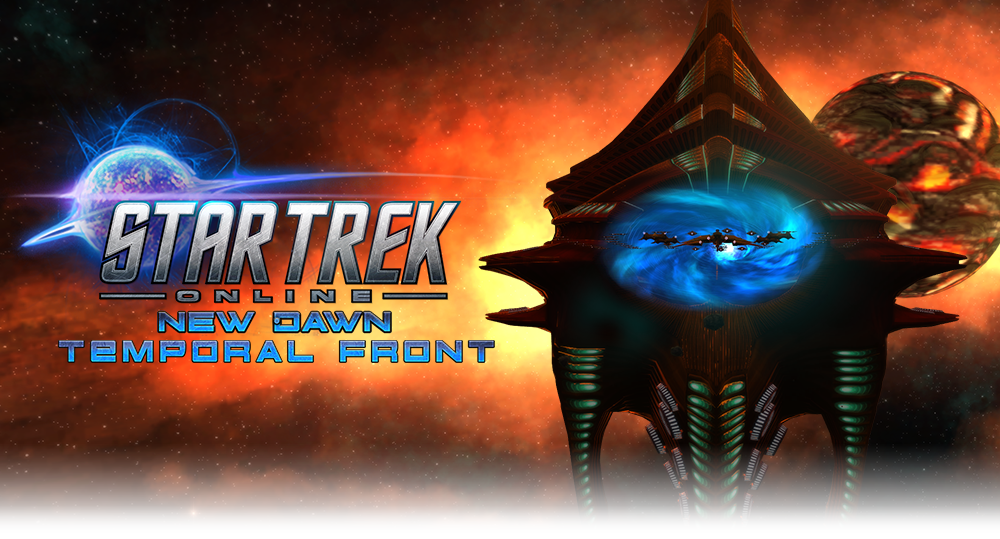 Red Alert, Captains! We're pleased to announce Season 11.5 our mid-season update will launch on April 12, 2016. The latest update begins with a brand-new featured episode titled "Temporal Front," where players must prevent Na'Kuhl Temporal Agents from destroying the Federation. Season 11.5 also brings a complete overhaul to the Skill System, plus other new gameplay updates including the Strategist Secondary Specialization, Romulan Admiralty Campaign and Na'Kuhl Red Alerts.
Our latest featured episode, "Temporal Front" begins at a post-Iconian War convention attended by representatives of the Federation, Klingon and Romulan factions. What begins as a peaceful summit quickly turns into chaos, as leaders must face a threat from the future. Players must now travel through time and space to prevent the Na'Kuhl from destroying the present.
| | |
| --- | --- |
| | Gameplay updates for Season 11.5 introduce both new and revised systems designed to create a more fluid experience for Star Trek Online players. This includes a Skill System Revamp, aimed at making the process of leveling up much more rewarding, and progressing your characters' skills easier to understand. With this update, skills progression will be in a streamlined, easy-to-use interface that includes more detailed descriptions, as well as better explanations for many combat mechanics. |
| | |
| --- | --- |
| | Captains gain access to our new Strategist Secondary Specialization in Season 11.5. Skilled Strategists are masters of planning military action, issuing orders to anticipate and match the ever-changing flow of battle. The Strategist Specialization embraces this fluidity, offering a selection of abilities which can shift between offensive and defensive effects at will. |
| | |
| --- | --- |
| | Our Season 11.5 update continues to expand upon our Admiralty System with the addition of the Romulan Republic Campaign. This campaign offers players a new group of Admiralty assignments to assist the Romulan Republic, with a focus on offering players crafting rewards as well as the R.R.W. Zdenia Epic-quality Admiralty Ship. |
| | |
| --- | --- |
| | Be on the lookout Captains - the Na'Kuhl are invading! With Season 11.5, team up to take down the enemy in our latest Na'Kuhl Red Alerts. We'll have more details for you in an upcoming blog, so be sure to stay tuned to our news page for more information! |